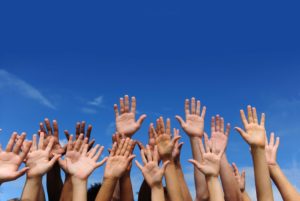 RAISE YOUR VOICE TO POSITIVELY IMPACT YOUR COMMUNITY!
If you live in Montgomery County and currently receive Food Stamps, WIC or any other food or nutrition assistance benefits, or simply find you cannot afford to feed your family nutritious meals, the Montgomery County Food Council would love you to apply* for our newly created Food Security Plan Community Advisory Board to hear about your ability to access food in the County.
The Food Council will be coordinating and facilitating this initiative in which members will be invited to share their experiences of food insecurity and their thoughts and perspectives on the County's Food Security Plan, in addition to working to develop policies and action items that will guide the implementation of the Plan's recommendations by the Food Council and its partners.
*Applications are being accepted until December 14th
Meetings will be held at locations with public transportation access on the evenings of :
January 17, 2019
April 18, 2019
July 18, 2019
For more information contact: anesher@mocofoodcouncil.org
*DINNER WILL PROVIDED AT EACH MEETING, ALONG WITH A STIPEND TO COVER TRANSPORTATION AND TIME SPENT *