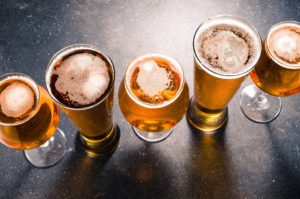 The second installment of Food Matters, entitled "Montgomery County Microbreweries – Policy, Profit, and Pints", will feature a panel discussion with industry experts, including MoCo Made partner, Waredaca Brewing. Each will share how they entered the beverage industry, why they do this work, what policies impact their work, local trends in the breweries movements, and stories about their personal experiences. Panelists will also answer questions from the audience.
The event will be held on August 23rd at Brookside Gardens, 1800 Glenallan Ave, Wheaton, from 6:30-8:30pm.
The Food Matters speaker series is open to the public and is a free event. We welcome community members, community organizations and concerned citizens because Food Matters!