We grabbed coffee with Ester Waldroup, Program Coordinator and had a chat with her about her role and experience at the Food Council, and what it is like to be a mom to two pugs!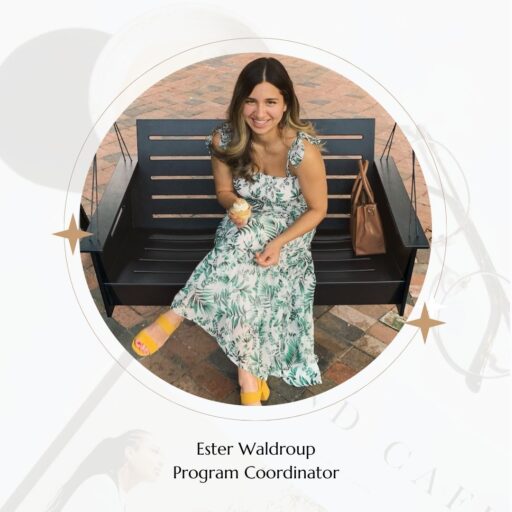 How do you like your coffee?

I love coffee and I have it at the same time everyday. My go to is a blonde roast from Starbucks with oat milk creamer and a splash of coconut milk. 

Why did you join MCFC?

After working in the food education field for five years I wanted to expand my horizon and bring my experiences into the food systems work. I saw the great work the Food Council was already doing and thought it would be a great organization to be a part of.

What's your day-to-day like at MCFC? Describe what you do at MCFC.

I am a Program Coordinator, and a liaison to the Food Economy and Food Education Working groups. I am responsible for coordinating educational, and networking events as well as developing resources for our members and partners. Most recently FEWG hosted a Women-owned Business panel for Women's History Month and FEdWG hosted Part 1 of a three part Food Is Medicine series.  We also recently launched

the MoCo Food Map

, which showcases the vibrant community of MoCo-based food and beverage businesses, many of which carry MoCo Made products from local farms and food and beverage producers. 

What are you most proud of doing since joining the Food Council?

Holding the physical copy of the 2022 Food and Beverage guide was definitely a proud moment. A lot of work went into it and it has now been distributed throughout the county. Having that as a resource for the community is amazing. 

What do you like to do outside of work? 

I am a mom to two pugs, I also love working out, cooking, and trying new recipes. 
What's your go-to productivity trick? 

I always try to take a short, 5 min break every hour or so, I enjoy stretching, and going for walks.  
Quick Facts: 
Last TV show I binge-watched

:

Selling Sunset 

Restaurant I'd only recommend

:

La Brasita in Twinbrook 

Movie I'd pay to see again and again

:

The Greatest Showmen 

My Hero is

:

My parents