The Food Council Nominating Committee selects and appoints 25 representatives for a two-year long term as Montgomery County Food Council Members. Members are selected based on their individual qualifications in the following areas:
Committed to improving the Montgomery County food system.
Live, work, or have a strong interest/investment in Montgomery County.
Expertise in one or more local food-related issues such as agriculture, food security and access, nutrition, food business and industrial practices, food education and research, land use and urban food production and distribution.
Represent:

A food system sector: production, processing, distribution, consumption, waste management, OR
a  community stakeholder partner: business, local governance, community organizations, health or educational organizations, rural and regional organizations

Capacity to bring specific food system or community relationships and resources to the effort, as well as potential to represent diverse sectors of the local food system and/or the community at large.
Meet our current Food Council Members
Obioma Akaigwe, Food Recovery and Access Working Group
Manager, Auxiliary Services, Universities at Shady Grove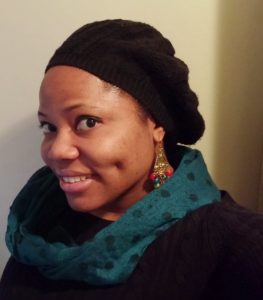 Obioma (Obii) oversees Auxiliary Services units at The Universities at Shady Grove (USG); in her role she serves as a liaison between internal departments, and students, and business vendors, to make sure that campus needs within Aux. Services areas are met. Obii is also involved in the food access initiatives at USG, she coordinates the Mobile Market food distribution made possible through the partnership with Capital Area Food Bank (CAFB). Obii's role allows her the privilege to interact with students, staff and faculty to gain insights that help in improving services offered on campus. Besides work, Obii is also pursuing a doctoral degree in management which she hopes will be a great value to her professional and personal growth. When she is not studying or at work, Obii enjoys outdoor runs, attending bootcamp classes, spending time with family and relaxing with a good fiction book from authors like John Grisham, Robert Ludlum, David Baldacci to name a few.
Eleni Antzoulatos, Co-Chair, Food Education Working Group
Community Health and Wellness, Suburban Hospital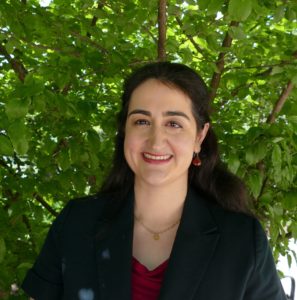 Working for Suburban Hospital's Community Health and Wellness Department for more than a decade, Eleni oversees many of the hospital's health promotion and wellness initiatives aimed at improving community well-being. Eleni manages the healthy lifestyle program known as WellWorks, which offers nutrition, safety and fitness classes to people living in Montgomery County. She also coordinates Worksite Wellness initiatives, which help local businesses incorporate healthy lifestyle practices in the workplace. Eleni is also responsible for producing Suburban Hospital's annual Community Benefit Report, which provides specific insight on the health improvement initiatives that service the community. Eleni holds a Bachelor of Arts in Biology from McDaniel College and a Masters of Public Health from the George Washington University. In her free time, she enjoys cooking healthy meals for her family and has long been passionate about quality, environmentally sustainable food.

Michelle Caruso, Co-Chair, Food Education Working Group
Healthy Schools Program Manager, Mid-Atlantic, Alliance for a Healthier Generation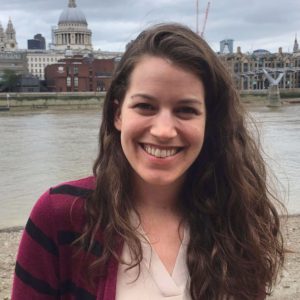 Michelle is passionate about making the healthy choice the easiest choice. She currently serves as the Mid-Atlantic Healthy Schools Program Manager for the Alliance for a Healthier Generation (HG). In this role, she works with schools and districts around the region to create healthier environments for students, staff, and communities. Prior to joining HG, Michelle led chronic disease prevention initiatives for local governments, including Healthy Montgomery and the City of Houston. While in Houston, she implemented a Healthy Vending policy for city-owned properties, secured USDA funding to implement SNAP access at all Farmer's Markets, and served on the Executive Committee of the Houston Food Policy Workgroup. In her spare time, Michelle likes to explore the great outdoors, spend time with family, and cook tasty food.
Jim Dempsey, Food Recovery and Access Working Group; Policy Committee
Economist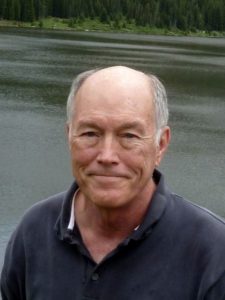 Jim is an economist with over 35 years of experience in developing countries where he has worked for the US Agency for International Development and non-profit humanitarian organizations. He returned to the US four years ago and moved into Montgomery County. For over two decades, he focused his work on expanding food security, strengthening agricultural value chains and promoting microfinance. Although Jim sees much distance and difference between his overseas work and Food Council efforts in Montgomery County, what he finds common is the partnerships and cooperation among local communities, organizations and the government. Success rests on these partnerships. The open, participatory approach, based in evidence and learning found in the Montgomery County Food Security Plan and the work of the Food Council motivated him to join the Council in 2017.
Susan Eisendrath, Co-Chair, Environmental Impact Working Group; Policy Committee
Montgomery County Sierra Club Executive Committee, Master Gardener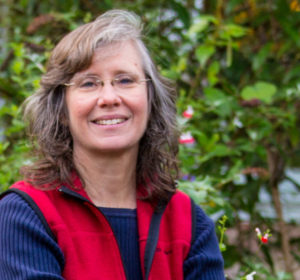 Susan has a Masters in Public Health with an emphasis on Behavioral Sciences. She has directed national and international medical education projects and she has developed and implemented a variety of local environmental programs. She is the Co-Chair of the Food Council Environmental Impact Working Group (EIWG), which worked with stakeholders and the County to create legislation requiring the County Department of Environmental Protection to establish a Strategic Plan for Food Waste Composting and Compost Use. For the past year, the EIWG contributed research and reviewed drafts of the Strategic Plan and this year the EIWG will focus on Plan implementation and the promotion of food waste reduction. Susan is a Master Gardener and Master Composter providing trainings on composting and compost use. Along with her husband, she tends to a 3,000 square foot Farmette, growing organic vegetables, fruits, and native plants. As a County Sierra Club Executive Committee member, she has worked on the development of the County Climate Protection Plan, Energy Efficiency Programs, adoption of the International Green Construction Code, and tree planting programs. Susan manages real estate and is part of a cooperative group that protects 81 acres surrounded by the Shenandoah Park. She loves hiking, photography, vegan cooking, and caring for her family, friends and the natural world.

Ben Fulgencio-Turner, Food Recovery and Access Working Group
Director of Coverage & Connections, Primary Care Coalition of Montgomery County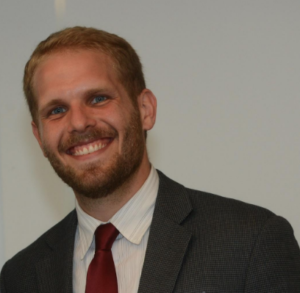 Ben Fulgencio-Turner is the Director of Coverage & Connections at the Primary Care Coalition of Montgomery County (PCC), a nonprofit organization committed to improving health and strengthening the systems that serve low-income and under-resourced communities. At PCC, Ben develops and manages partnerships between health care providers, local government, and community organizations. These projects aim not only to link low-income residents to health coverage and services, but to address non-clinical determinants of health, such as food insecurity. He holds a Masters in Public Policy from Georgetown University and has over ten years of experience working in health care access and community engagement.

Manny Hidalgo, Food Recovery and Access Working Group
Executive Director, Shepherd's Table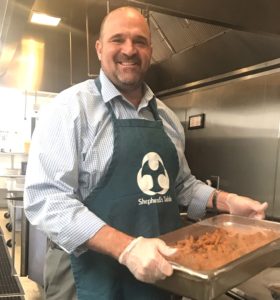 Manny is currently the Executive Director of Shepherd's Table, Inc. Prior to Shepherd's Table, Manny served as Principal of Hidalgo Community-Based Consulting LLC, which assisted local governments, nonprofits and national advocacy organizations with their strategic development needs. In addition, Manny has served in the federal government's Senior Executive Service as Director of the Office of Economic Opportunity in the US Small Business Administration (SBA). He also served for 9 years as Executive Director of the Latino Economic Development Center (LEDC), a community-based, economic development organization dedicated to building wealth in low income Latino communities throughout the DC region. In 2009, Manny won the Center for Non-Profit Advancement's EXCEL Leadership Award, and in 2011 he won the Meyer Foundation's Exponent Award, which recognizes outstanding executive directors of nonprofits in the DC Metro Area. He has a BA in History from Georgetown University and a MA in Latin American and Caribbean Studies from Florida International University. He lives with his wife and children in Silver Spring, Maryland.
Mike Houston, Co-Chair, Food Economy Working Group; Policy Committee
General Manager, Takoma Park Silver Spring Co-Op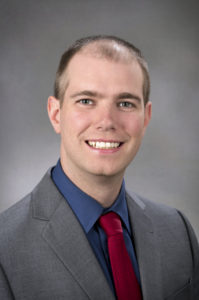 Mike grew up in Arlington, VA and is a graduate of the University of Missouri's School of Agriculture.   He began working in natural foods in Brooklyn, NY at Perelandra Natural Foods, an independently owned market opened in 1976.  Brooklyn's natural food scene provided a wealth of opportunities to meet local and independent vendors and learn about the industry.  In August 2012 Mike moved back to the DC area and became the Assistant Store Manager and later Store Manager for the newly opened Dawson's Market in Rockville.  Dawson's was honored for commitment to environmental leadership and cited for inclusive hiring practices. Mike became General Manager of Takoma Park Silver Spring Food Co-op in August 2018.  Mike is a graduate of Leadership Montgomery and serves on the board for the Takoma Business Association.
Dr. Ali Hurtado Choque, Food Education Working Group
Assistant Professor and Extension Specialist, University of Maryland (UMD) School of Public Health – Department of Family Science
Dr. Hurtado Choque is an Assistant Professor at the School of Public Health and Extension Specialist at the College of Agriculture and Natural Resources at UMD focusing on family and community health. Mr. Hurtado focuses his research, scholarship, and outreach in the development, implementation, and evaluation of health promotion interventions at the family and community levels.

Thu Huynh, Food Education Working Group
In-store Nutritionist, Giant Food

A native Montgomery County resident, Thu is passionate in promoting a nutritious and active lifestyle in the community–helping people realize and understand that being healthy can be simple, sustainable, and delicious. Working as a Registered Dietitian and Nutritionist with Giant Food, Thu is able to help consumers make nutritious decisions right at the grocery store and teach nutrition skills in an everyday setting. She received her bachelor's degree in Nutrition and Food Science at the University of Maryland and completed her dietetic internship with Utah State University. Thu enjoys eating crabs all summer long, relaxing at the beach, hiking, buying succulents, and spending quality time with her husband and son.

David Robert (Dave) Lambert, Food Education and Food Recovery and Access Working Groups
Certified Food Safety Instructor and Certified Nonprofit Accounting Professional (CNAP)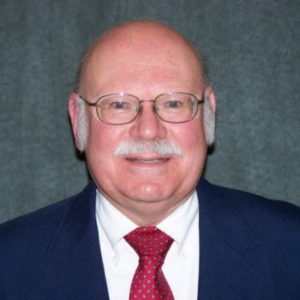 After 35 years in the computer industry working for IBM and later as a defense contractor, Mr. Lambert turned his efforts to religious and non-profit worlds by earning an Equipping Lay Ministry Certificate from Wesley Theological Seminary and studying at the Lutheran Theological Seminary at Gettysburg.  Although now retired, he currently serves on several nonprofit Boards of Directors and volunteers at Christ Lutheran Church in Bethesda; for over 5 years, was the project coordinator for the Culinary Arts Initiative of the church's non-profit, Graceful Growing Together.  He has always had an interest in cooking and as a Certified Instructor, Dave teaches the ServSafe® course; as a Registered Proctor, he administers the professional exam for this nationwide food safety course.  Mr. Lambert is a Certified Nonprofit Accounting Professional (CNAP), an Executive Member of the National Afterschool Association and a member of One World Everybody Eats (OWEE) community cafe association.  In addition, Dave is a member of two Montgomery County Food Council working groups: Food Literacy and Food Recovery & Access.

Karina Lora, Food Education Working Group
Visiting Assistant Professor, Department of Exercise and Nutrition Science, George Washington University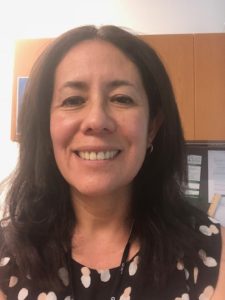 Dr. Lora is faculty in the Department of Exercise and Nutrition Science at the George Washington University (GWU). She holds a PhD in Nutrition and is a Registered Dietitian Nutritionist. Dr. Lora has been faculty at the University of Oklahoma and at the University of Connecticut Health Center. Dr. Lora led the Securing Food Resources for Families Initiative of the Food Supplement Nutrition Education Program (SNAP-ED) at the University of Maryland Extension before joining GWU. Dr. Lora's research focuses broadly on childhood obesity prevention in minority populations from an ecological perspective. She conducts community-based/public health nutrition research, and has an interest on food insecurity issues, food policy, and nutrition education and behavior. Dr. Lora lives in Rockville, MD and in her spare time she enjoys running, reading and baking.
Jerry Martin, Co-Chair, Food Economy Working Group
Former Senior Director, Global Health Security, DAI (Retired)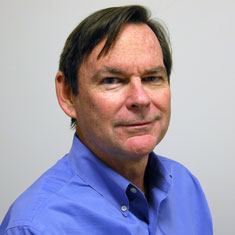 Jerry Martin is a One Health specialist, focusing on the interaction of animal, human and environmental health.  He currently leads work on addressing global health security risks including antimicrobial resistance, zoonotic diseases and the economic drivers of emerging pandemic threats.   He has recruited and supervised staff with diverse technical expertise including medical doctors, veterinarians, epidemiologists, food safety and nutrition specialists. For over 20 years Jerry directed a series of worldwide projects on rural and agricultural income generation with a focus on improving value chains for small and medium scale farmers and food processors. On the local level, Jerry is a dedicated supporter of Share Our Strength, a national and local organization devoted to ending childhood hunger in the United States. A former Peace Corps Volunteer in Zaire (Democratic Republic of the Congo) in the 1970s, Jerry is looking forward to applying his volunteer and professional experience to the Montgomery County Food Council.
Kimberley McBride, Food Education Working Group, Board Member
Vice President of Community Health,  Holy Cross Health, Silver Spring, MD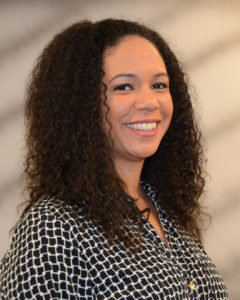 As the Vice President of Community Health, Kimberley oversees Health Equity and Healthy Behaviors, Senior and Disability Services, and Faith Community Nursing departments of Holy Cross Health. Community Health strives to build healthy communities, through engagement and action, throughout Montgomery and Prince George's Counties. The programs and services provided under the guidance of Kimberley take the mission of the health system outside the walls of the two hospitals and goes beyond clinical care to improve the health of the community by focusing on health equity, prevention, and self-management and by developing and supporting strategies that are sustainable through policy, system and environmental changes. Ms. McBride has worked in public health for more than ten years and received her B.S. in community health from Truman State University in Missouri and her MPH in Maternal and Child Health/Community Health from Tulane University's School of Public Health and Tropical Medicine. Ms. McBride resides in Silver Spring with her husband and three daughters.
Tessa Mork,
Food Education Working Group; Policy Committee
Director of Food and Nutrition Programs, YMCA of Metropolitan Washington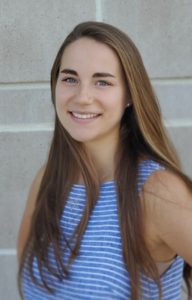 Tessa Mork has been working in the food system for 5 years. She is currently the Director of Food and Nutrition Programs for the YMCA of Metropolitan Washington. In this role, she oversees two teaching kitchens and uses culinary and nutrition education as a tool to promote health and build community. She strongly believes in the power of a shared meal and often uses community dinners as a way to improve her programming and to get to know the communities that she works with. Tessa holds a Bachelor of Science from University of Maryland's School of Public Health. Tessa is a lifelong resident of Montgomery County. In her free time, you can find her cooking, meandering through Long Branch Trail, or reading a good book.
Wendy Nevett Bazil, Chair, Policy Committee 
Culinary Instructor, Healthier Kitchen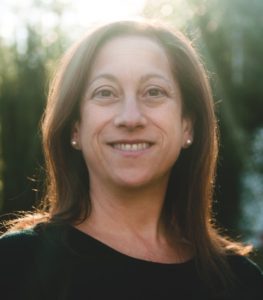 A lawyer turned cooking instructor, Wendy is on a mission to make healthier and delicious home cooking easy and accessible for all: developing recipes, writing a blog and teaching youth and adults healthier home cooking skills in a variety of venues under the name "Healthier Kitchen". She believes that by cooking for ourselves, we regain control over what goes into our food, so that we can eat ourselves into better health. It's also a perfect way to remain an integral part of our food system, shopping locally and seasonally, supporting our farmers, avoiding waste and eating wonderfully. Wendy is passionate about food, travel and family, and is happiest when she can combine all three.
Aizat Oladapo, Food Recovery and Access Working Group, Board Secretary
Program Manager, Community Action Agency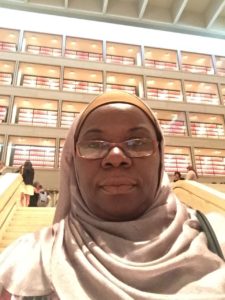 Aizat works with the Montgomery County Community Action Agency that provides direct services and administers partnerships that reduce poverty and promote low-income families' self-sufficiency. She has been with the agency for over ten years and monitors nonprofits that serve the County's vulnerable population.  Aizat has a master's in Psychology from University of Lagos and has worked in the nonprofit industry most of her working life, in the USA, in the United Kingdom and Nigeria. She coordinated the running of the food pantry, as a program Director at LINK of Hampton Roads VA and worked with the Bosnia Refugee population at the National Children's Home (NCH) Family Center in London-UK. Aizat is an active member of the Islamic Center of Maryland, Social Services committee and the Muslim Community Center that provide resources to those in need.
Tanya Spandhla, Food Economy Working Group
Owner/Farmer, Passion to Seed Gardening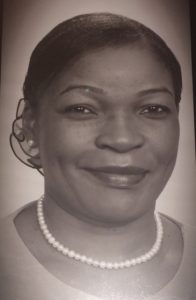 Tanya Spandhla-Doka was born and raised in Harare, Zimbabwe. Growing up, her parents instilled in her the importance of growing your own produce. It is from this upbringing that she was inspired to develop a passion for farming. Passion to Seed Gardening (PTSG) came about in 2015 as a link to connecting people from various backgrounds in Montgomery County and beyond through unique, healthy, and sustainably grown produce. Apart from farming, Tanya works full-time for an IT company in Rockville. She is also an active member of her church. Tanya is passionate about composting, sustainable farming, recycling non-toxic biodegradable material to reduce wastage, and incorporating the compost back into the soil to enhance soil fertility.
Hudson Tang, Food Economy Working Group
Food and Beverage Manager, Round House Theater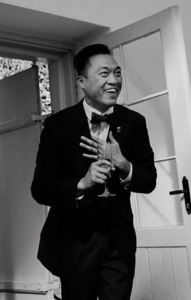 Hudson was born and raised in New York City and left to attend the University of Michigan. After graduating, he returned to New York City and entered Wall Street. Prior to the 2008 financial crisis, he acquired the Manchester Pub, a bar and grill located in midtown Manhattan. After deciding to take a sabbatical from Wall Street and focusing his time and energy on the Manchester Pub, he entered hospitality and never looked back. He sustained the success of the Manchester Pub until it was closed due to a fire in the fall of 2014. Subsequently, he has opened the Cotton Calf Kitchen in Braselton, Georgia, Pi Pizzeria in Bethesda, Maryland, and Terrain Cafe in Bethesda, Maryland. In addition to opening restaurants, he has been involved with turn-around projects, such as Soapstone Market in Washington, DC. Currently, Hudson is reimagining the Food and Beverage Program at Round House Theatre in Bethesda, Maryland. In addition, he owns and operates Runners and Revenuers, a beverage catering company based in New York City, and is an advisor to TwentyTables, a social enterprise that provides an online marketplace to diner and restaurants to benefit the hungry and food insecure.

Thomas Tippett, Food Recovery and Access Working Group
Performance Management and Data Analyst,  Montgomery County Office of the County Executive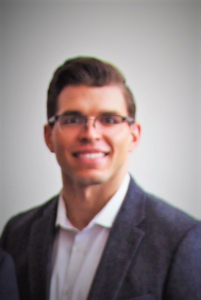 Thomas is a Government Data Scientist that works in the Montgomery County Office of Performance Management and Data Analytics. He is passionate about using data and evidence to drive social impact and the highest quality public services.  Over the past two years, Thomas has enjoyed working with Food Council stakeholders to support the food access and recovery effort across Montgomery County. Thomas is very grateful for this opportunity to help further devise and implement innovative solutions within the County's food system.
Susan Topping, Food Recovery and Access Working Group
Senior Director of Partners and Programs, Capital Area Food Bank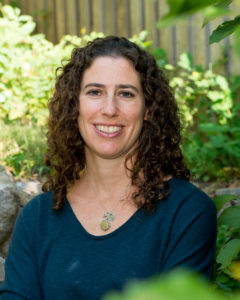 Susan's career has focused on local food access and sustainable agriculture over the last 15 years.  She has worked on vegetable and dairy farms, ran farmer's markets and led programmatic teams that created opportunities between sustainable agriculture and affordable food access.   Today, she works in partnership with 444 nonprofit organizations across Montgomery & Prince Georges County, Washington, DC and Northern Virginia to decrease food insecurity through a variety of food access interventions, wellness programs and partnerships.  Her responsibilities include: strategic planning, fundraising, compliance oversight, Federal Nutrition Programs and public policy. Susan started her career working with American college students living in Cochin, India. She worked with students to build their intercultural competencies including: communication, host family acclimation, and student travel.  Over the years Susan has worked for a number of organizations focused on food security and conservation including Community Harvest, Second Harvest Food Bank and American Oceans Campaign. Susan loves the outdoors and takes any chance she gets to go camping and hiking with her family.
Jenna Umbriac, Co-Chair, Food Recovery and Access Working Group
Director of Programs and Policy, Manna Food Center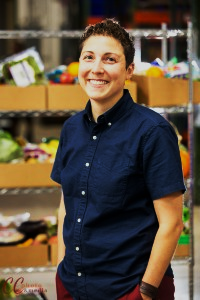 Jenna Umbriac is a registered dietitian who believes that access to nourishing food is a basic human right. She currently serves as Director of Programs and Policies at Manna Food Center in Gaithersburg, MD.   At Manna, Jenna directs the weekend food assistance program, Smart Sacks, nutrition education programming, and designs policies to ensure Manna is providing a safe and healthful food supplement.  She also works to provide regionally produced and nutritious food to Manna's participants through donor education and partnerships with local farms and farm markets. Prior to her position at Manna, Jenna taught life science to middle schoolers as a Vincention Service Corps volunteer before earning an M.S. in nutrition from Bastyr University and completing her dietetic internship at Virginia Tech. Jenna also holds a B.S. in biology from Loyola University, Maryland.

Jennifer Underwood, Food Economy Working Group 
Community Kitchen Program Manager, Crossroads Community Food Network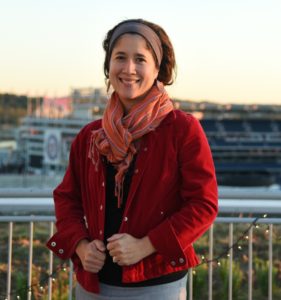 Born and raised in a bilingual home in Honduras, Jennifer believes in the importance of food, health and culture to bring communities together and impact change. In her current role as Program Manager for the Takoma Park Silver Spring Community Kitchen, Jennifer focuses on providing bilingual technical assistance to support aspiring food entrepreneurs to start, launch, and grow small-scale food businesses. Prior to her work at Crossroads, Jennifer lived and worked on Waterpenny Farm in Sperryville, VA where she gained a deeper love for growing ecologically sustainable food. After completing her Masters of Education in Curriculum and Instruction from Trinity Washington University with a concentration on social justice, Jennifer founded Bilingual Partnership Solutions, specializing in program design and coaching services. Jennifer loves the outdoors and enjoys cooking, camping, and sailing with her family.
Lucia Zegarra, Food Recovery and Access Working Group 
Director of Community Health Programs, CHEER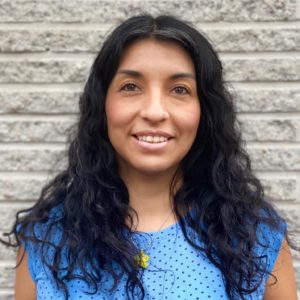 Peruvian native, Lucia Zegarra, has been involved in community development programs from a very young age. From leading youth and environmental groups in Peru to developing and facilitating bilingual support groups for the homeless in Washington, D.C., Lucia has become a strong advocate for peer support as a sustainable complement of formal health care services and prevention of disease. As the Director of Community Health Programs at CHEER, a community-based nonprofit serving Takoma Park and Long Branch, she leads a team of community health workers who support food insecure community members with type 2 diabetes. She also oversees healthcare enrollment and other community-based initiatives that promote health equity. Lucia holds a BS in Biological Sciences from the University of Maryland, Baltimore County. Before moving to the D.C. area and hoping to make a difference in women's lives, Lucia volunteered to become a certified domestic violence counselor in Los Angeles and later a certified breastfeeding counselor in D.C., using the latter to help minority populations achieve healthier lives. Now, she volunteers at a radio station offering health living resources and advice to a Hispanic audience in the D.C. metro area, Houston, Las Vegas, and San Francisco. In addition, she chairs the Parent Council of the German International School in Washington, D.C.