The Food Council Nominating Committee selects and appoints 25 representatives for a two-year long term as Montgomery County Food Council Members. Members are selected based on their individual qualifications in the following areas:
Committed to improving the Montgomery County food system.
Live, work, or have a strong interest/investment in Montgomery County.
Expertise in one or more local food-related issues such as agriculture, food security and access, nutrition, food business and industrial practices, food education and research, land use and urban food production and distribution.
Represent:

A food system sector: production, processing, distribution, consumption, waste management, OR
a  community stakeholder partner: business, local governance, community organizations, health or educational organizations, rural and regional organizations

Capacity to bring specific food system or community relationships and resources to the effort, as well as potential to represent diverse sectors of the local food system and/or the community at large.
Meet our current Food Council Members

Obioma Akaigwe, Food Recovery and Access Working Group
Manager, Auxiliary Services, Universities at Shady Grove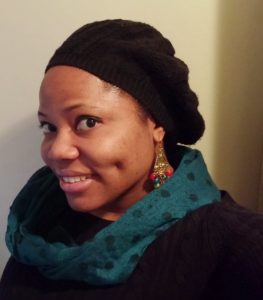 Obioma (Obii) oversees Auxiliary Services units at The Universities at Shady Grove (USG); in her role she serves as a liaison between internal departments, and students, and business vendors, to make sure that campus needs within Aux. Services areas are met. Obii is also involved in the food access initiatives at USG, she coordinates the Mobile Market food distribution made possible through the partnership with Capital Area Food Bank (CAFB). Obii's role allows her the privilege to interact with students, staff and faculty to gain insights that help in improving services offered on campus. Besides work, Obii is also pursuing a doctoral degree in management which she hopes will be a great value to her professional and personal growth. When she is not studying or at work, Obii enjoys outdoor runs, attending bootcamp classes, spending time with family and relaxing with a good fiction book from authors like John Grisham, Robert Ludlum, David Baldacci to name a few.
Eleni Antzoulatos, Food Education Working Group
Community Health and Wellness, Suburban Hospital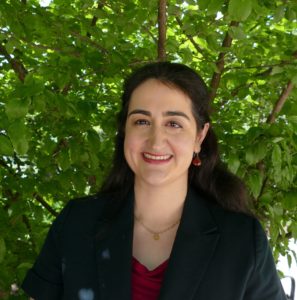 Working for Suburban Hospital's Community Health and Wellness Department for more than a decade, Eleni oversees many of the hospital's health promotion and wellness initiatives aimed at improving community well-being. Eleni manages the healthy lifestyle program known as WellWorks, which offers nutrition, safety and fitness classes to people living in Montgomery County. She also coordinates Worksite Wellness initiatives, which help local businesses incorporate healthy lifestyle practices in the workplace. Eleni is also responsible for producing Suburban Hospital's annual Community Benefit Report, which provides specific insight on the health improvement initiatives that service the community. Eleni holds a Bachelor of Arts in Biology from McDaniel College and a Masters of Public Health from the George Washington University. In her free time, she enjoys cooking healthy meals for her family and has long been passionate about quality, environmentally sustainable food.

Michelle Caruso, Co-Chair, Food Education Working Group
Healthy Schools Program Manager, Mid-Atlantic, Alliance for a Healthier Generation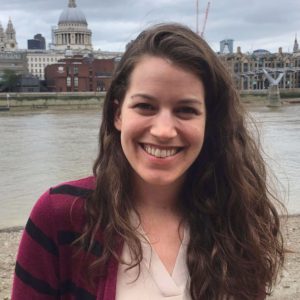 Michelle is passionate about making the healthy choice the easiest choice. She currently serves as the Mid-Atlantic Healthy Schools Program Manager for the Alliance for a Healthier Generation (HG). In this role, she works with schools and districts around the region to create healthier environments for students, staff, and communities. Prior to joining HG, Michelle led chronic disease prevention initiatives for local governments, including Healthy Montgomery and the City of Houston. While in Houston, she implemented a Healthy Vending policy for city-owned properties, secured USDA funding to implement SNAP access at all Farmer's Markets, and served on the Executive Committee of the Houston Food Policy Workgroup. In her spare time, Michelle likes to explore the great outdoors, spend time with family, and cook tasty food.
Jim Dempsey, Food Recovery and Access Working Group; Policy Committee
Economist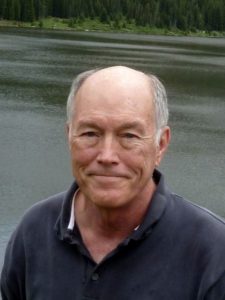 Jim is an economist with over 35 years of experience in developing countries where he has worked for the US Agency for International Development and non-profit humanitarian organizations. He returned to the US four years ago and moved into Montgomery County. For over two decades, he focused his work on expanding food security, strengthening agricultural value chains and promoting microfinance. Although Jim sees much distance and difference between his overseas work and Food Council efforts in Montgomery County, what he finds common is the partnerships and cooperation among local communities, organizations and the government. Success rests on these partnerships. The open, participatory approach, based in evidence and learning found in the Montgomery County Food Security Plan and the work of the Food Council motivated him to join the Council in 2017.
Susan Eisendrath, Co-Chair, Environmental Impact Working Group
Montgomery County Sierra Club Executive Committee, Master Gardener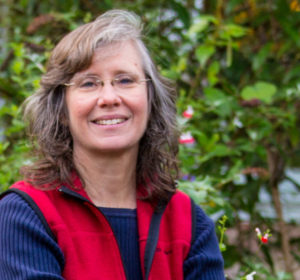 Susan has a Masters in Public Health with an emphasis on Behavioral Sciences. She has directed national and international medical education projects and she has developed and implemented a variety of local environmental programs. She is the Co-Chair of the Food Council Environmental Impact Working Group (EIWG), which worked with stakeholders and the County to create legislation requiring the County Department of Environmental Protection to establish a Strategic Plan for Food Waste Composting and Compost Use. For the past year, the EIWG contributed research and reviewed drafts of the Strategic Plan and this year the EIWG will focus on Plan implementation and the promotion of food waste reduction. Susan is a Master Gardener and Master Composter providing trainings on composting and compost use. Along with her husband, she tends to a 3,000 square foot Farmette, growing organic vegetables, fruits, and native plants. As a County Sierra Club Executive Committee member, she has worked on the development of the County Climate Protection Plan, Energy Efficiency Programs, adoption of the International Green Construction Code, and tree planting programs. Susan manages real estate and is part of a cooperative group that protects 81 acres surrounded by the Shenandoah Park. She loves hiking, photography, vegan cooking, and caring for her family, friends and the natural world.

Ben Fulgencio-Turner, Food Recovery and Access Working Group
Director of Coverage & Connections, Primary Care Coalition of Montgomery County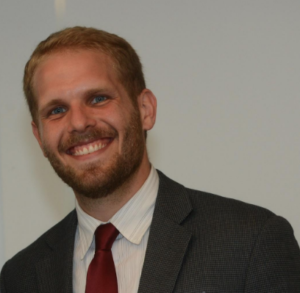 Ben Fulgencio-Turner is the Director of Coverage & Connections at the Primary Care Coalition of Montgomery County (PCC), a nonprofit organization committed to improving health and strengthening the systems that serve low-income and under-resourced communities. At PCC, Ben develops and manages partnerships between health care providers, local government, and community organizations. These projects aim not only to link low-income residents to health coverage and services, but to address non-clinical determinants of health, such as food insecurity. He holds a Masters in Public Policy from Georgetown University and has over ten years of experience working in health care access and community engagement.

Mary Gies, Food Recovery and Access Working Group 
Senior Legislative Aide, Office of Councilmember Sidney Katz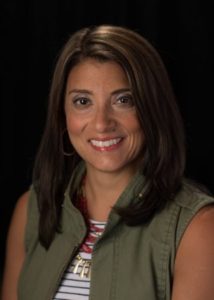 Mary Gies, LMSW, is a mission-driven professional with 20 years of leadership experience in local, state, and federal government, and non-profit health and human services. In her current role as Legislative Senior Aide to County Councilmember Sidney Katz, Mary is the staff lead on policy, budget and legislative matters related to health and human services and education. She responds to constituent inquiries, investigating the barriers and opportunities to address their needs, and working collaboratively with other County departments and the non-profit sector to identify resources and develop resolutions. Mary believes that there is nothing more important than ensuring that our neighbors have enough to eat every day.

Manny Hidalgo, Food Economy Working Group
Executive Director, Shepherd's Table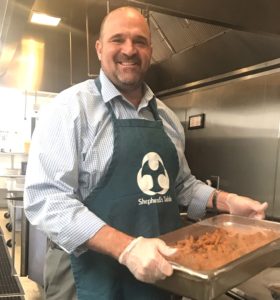 Manny is currently the Executive Director of Shepherd's Table, Inc. Prior to Shepherd's Table, Manny served as Principal of Hidalgo Community-Based Consulting LLC, which assisted local governments, nonprofits and national advocacy organizations with their strategic development needs. In addition, Manny has served in the federal government's Senior Executive Service as Director of the Office of Economic Opportunity in the US Small Business Administration (SBA). He also served for 9 years as Executive Director of the Latino Economic Development Center (LEDC), a community-based, economic development organization dedicated to building wealth in low income Latino communities throughout the DC region. In 2009, Manny won the Center for Non-Profit Advancement's EXCEL Leadership Award, and in 2011 he won the Meyer Foundation's Exponent Award, which recognizes outstanding executive directors of nonprofits in the DC Metro Area. He has a BA in History from Georgetown University and a MA in Latin American and Caribbean Studies from Florida International University. He lives with his wife and children in Silver Spring, Maryland.
Mike Houston, Food Economy Working Group
General Manager, Takoma Park Silver Spring Co-Op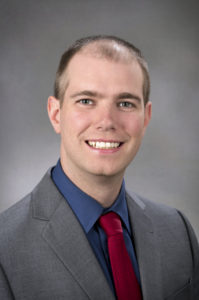 Mike grew up in Arlington, VA and is a graduate of the University of Missouri's School of Agriculture.   He began working in natural foods in Brooklyn, NY at Perelandra Natural Foods, an independently owned market opened in 1976.  Brooklyn's natural food scene provided a wealth of opportunities to meet local and independent vendors and learn about the industry.  In August 2012 Mike moved back to the DC area and became the Asst Store Manager and later Store Manager for the newly opened Dawson's Market in Rockville.  Dawson's was honored for commitment to environmental leadership and cited for inclusive hiring practices. Mike became General Manager of Takoma Park Silver Spring Food Co-op in August 2018.  Mike is a graduate of Leadership Montgomery and serves on the board for the Takoma Business Association.
Dr. Ali Hurtado Choque, Food Education Working Group
Assistant Professor and Extension Specialist, University of Maryland (UMD) School of Public Health – Department of Family Science
Dr. Hurtado Choque is an Assistant Professor at the School of Public Health and Extension Specialist at the College of Agriculture and Natural Resources at UMD focusing on family and community health. Mr. Hurtado focuses his research, scholarship, and outreach in the development, implementation, and evaluation of health promotion interventions at the family and community levels.

Thu Huynh, Food Education Working Group
In-store Nutritionist, Giant Food

A native Montgomery County resident, Thu is passionate in promoting a nutritious and active lifestyle in the community–helping people realize and understand that being healthy can be simple, sustainable, and delicious. Working as a Registered Dietitian and Nutritionist with Giant Food, Thu is able to help consumers make nutritious decisions right at the grocery store and teach nutrition skills in an everyday setting. She received her bachelor's degree in Nutrition and Food Science at the University of Maryland and completed her dietetic internship with Utah State University. Thu enjoys eating crabs all summer long, relaxing at the beach, hiking, buying succulents, and spending quality time with her husband and son.

David Robert (Dave) Lambert, Food Education and Food Recovery and Access Working Groups
Certified Food Safety Instructor and Certified Nonprofit Accounting Professional (CNAP)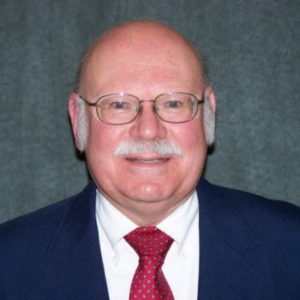 After 35 years in the computer industry working for IBM and later as a defense contractor, Mr. Lambert turned his efforts to religious and non-profit worlds by earning an Equipping Lay Ministry Certificate from Wesley Theological Seminary and studying at the Lutheran Theological Seminary at Gettysburg.  Although now retired, he currently serves on several nonprofit Boards of Directors and volunteers at Christ Lutheran Church in Bethesda; for over 5 years, was the project coordinator for the Culinary Arts Initiative of the church's non-profit, Graceful Growing Together.  He has always had an interest in cooking and as a Certified Instructor, Dave teaches the ServSafe® course; as a Registered Proctor, he administers the professional exam for this nationwide food safety course.  Mr. Lambert is a Certified Nonprofit Accounting Professional (CNAP), an Executive Member of the National Afterschool Association and a member of One World Everybody Eats (OWEE) community cafe association.  In addition, Dave is a member of two Montgomery County Food Council working groups: Food Literacy and Food Recovery & Access.

Karina Lora, Food Education Working Group
Visiting Assistant Professor, Department of Exercise and Nutrition Science, George Washington University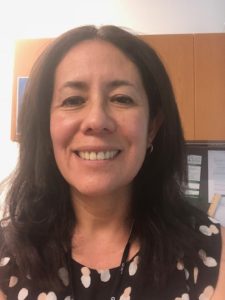 Dr. Lora is faculty in the Department of Exercise and Nutrition Science at the George Washington University (GWU). She holds a PhD in Nutrition and is a Registered Dietitian Nutritionist. Dr. Lora has been faculty at the University of Oklahoma and at the University of Connecticut Health Center. Dr. Lora led the Securing Food Resources for Families Initiative of the Food Supplement Nutrition Education Program (SNAP-ED) at the University of Maryland Extension before joining GWU. Dr. Lora's research focuses broadly on childhood obesity prevention in minority populations from an ecological perspective. She conducts community-based/public health nutrition research, and has an interest on food insecurity issues, food policy, and nutrition education and behavior. Dr. Lora lives in Rockville, MD and in her spare time she enjoys running, reading and baking.
Jerry Martin, Food Economy Working Group
Former Senior Director, Global Health Security, DAI (Retired)