The Food Council Search Committee selects and appoints 25 representatives for a two-year long term as Montgomery County Food Council Members. Members are selected based on their individual qualifications in the following areas:
1. Commitment to improving the Montgomery County food system.
2. Lives, works, or has a strong interest/investment in Montgomery County.
3. Expertise in one or more local food-related issues such as agriculture, food security and access, nutrition, food business and industrial practices, food education and research, land use, urban food production and distribution.
4. Representation of one of the five food system sectors (production, processing, distribution, consumption, waste management) and one of the following "working communities":
Business Community
Local Governance
Community Organizations and Citizens
Health and Educational Organizations
Rural and Regional Organizations
5. Capacity to bring specific food system relationships and resources to the effort, as well as potential to represent diverse sectors of the local food system and/or the community at large.
Meet our current Food Council Members
Wendy Nevett Bazil, Co-Chair, Food Literacy Working Group
Culinary Instructor, Healthier Kitchen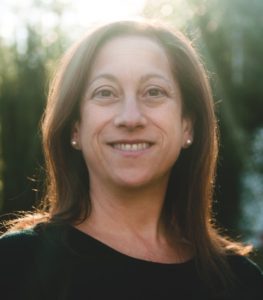 A lawyer turned cooking instructor, Wendy is on a mission to make healthier and delicious home cooking easy and accessible for all: developing recipes, writing a blog and teaching youth and adults healthier home cooking skills in a variety of venues under the name "Healthier Kitchen". She believes that by cooking for ourselves, we regain control over what goes into our food, so that we can eat ourselves into better health. It's also a perfect way to remain an integral part of our food system, shopping locally and seasonally, supporting our farmers, avoiding waste and eating wonderfully. Wendy is passionate about food, travel and family, and is happiest when she can combine all three.
Susan Callahan, Food Economy Working Group
CHE, MA Gastronomy, Chef Instructor/Lecturer, Hotel Restaurant Management Program for University of Maryland Eastern Shore at the Universities at Shady Grove.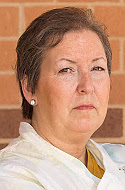 Chef and educator Susan Callahan has taught aspiring chefs in various settings for over 20 years. A corporate trainer for the Marriott Family Restaurants, Susan taught cooks from Florida to California everything from how to make a strawberry pie, to safe practices for fresh fried chicken.
Chef Callahan started teaching adult education for Montgomery County Public Schools and for appliance manufacturers in the 80's, when hired by L'Academie de Cuisine in Bethesda, MD. Susan taught part time in the recreational cooking program in 1985-1990, and again was hired to work in the Culinary Career Training Program in 1994. After leaving LAC, she redesigned a workforce training program for homeless men and women for DC Central Kitchen. This program has been widely recognized for it's innovative methods in food service training for men and women reentering the workforce while struggling with homelessness, mental health, or substance abuse problems. The training program, under her direction, was nationally recognized and with assistance from Callahan was replicated across the country. In 2006, Susan was hired by the University of Maryland, Eastern Shore as a fill time faculty in their Hotel and Restaurant Management program.
In the spring semester of 2007, Callahan became the faculty sponsor of the Campus Kitchen of UMES. CKUMES is a service learning project managed by juniors and seniors in the Hotel Restaurant Management program. CKUMES is one of 35 university service projects that prepare meals for those in need in their community. The CKUMES supports 17 families living in transitional housing in Montgomery County.
Viviana Castro-Fox, Food Literacy Working Group
Family Services Inc, Residential Advocate
Viviana started her career as a Family Services Agency Group Leader. In this role, she worked with children with special needs and helped monitor the development of their social skills. A few years later, she got a job as a Personal Vegan Chef where she worked with both athletes and the general population to cook a prepare healthy meals based on each client's personal need. She later joined Mom's Organic Market in Gaithersburg, MD in the role of Wellness Manager and Buyer. Viviana helped hire and train staff, helped assist customers, and was responsible for the profitability of the department as a whole. Most recently, she has worked with Family Services Inc in her current role. As the Residential Advocate, she helps welcome new residents to the center and assists with intake and orientation and she facilitates activities for residents and their children to ensure their health and safety. She is also a Board Certified Holistic Health Counselor and Nutritionist. She is very passionate about natural health and nutrition as well as the environmental impact of our local food system.
Jeff Clark, Environmental Impact Working Group
Conserve Program Director, National Restaurant Association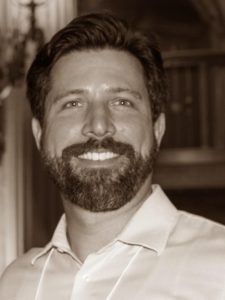 Jeff manages the National Restaurant Association's sustainability projects and education efforts. He acts as an environmental liaison to the restaurant industry, helping businesses minimize their waste footprint and save money. He regularly speaks to audiences about environmental issues, including food waste in the restaurant industry, and works closely with the Food Waste Reduction Alliance.  Jeff is originally from Southern California but now lives in Bethesda, MD with his wife and young daughter. They have a large summer garden near Sykesville, MD, where they grow potatoes, squash, bush beans, and other produce. Jeff received his Bachelor of Science from the University of California, Santa Cruz and holds a Master of Public Policy from Duke University. He is a part-time surfer, a full-time foodie, and an amateur photographer.
Jackie DeCarlo, Food Recovery and Access Working Group, Policy Committee
Executive Director, Manna Food Center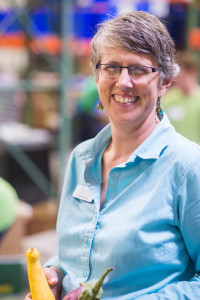 Jackie's professional background is in education and not-for-profit management, and she has promoted economic and social justice within communities around the United States, in Africa, Latin America, and Europe. Currently serving as Manna Food Center's Executive Director, Jackie is responsible for the strategic development of the leading community-based organization working to end hunger in Montgomery County. In addition obtaining a Bachelor of Arts in Sociology from Agnes Scott College in Atlanta, Georgia, Jackie earned her Master of Science in Administration from University College at the University of Maryland. In July 2015 she was named one of "50 Under 50" Food Heroes in the Washington, DC region. Montgomery Magazine named her one of "Six People Who Make a Difference in Montgomery County" in December 2015. She regularly benefits from continuing education from the Center for Courage and Renewal.
Jim Dempsey, Food Recovery and Access Working Group
Economist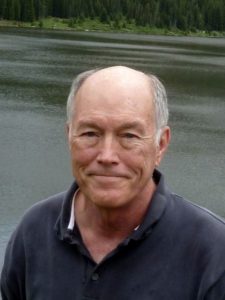 Jim moved into Montgomery County from Kenya in 2013. He is economist with over 35 years of experience in developing countries, mostly in Africa where he has worked for the US Agency for International Development and non-profit humanitarian organizations. Over the last two decades, he has focused on food security, agricultural value chains and microfinance. He worked for the Kenyan government to help develop and implement agricultural and nutrition strategic plans to achieve food security for the poorest and improve health outcomes. During his three years in Ethiopia his work focused on the business and local agricultural cooperatives to promote rural production and income while expanding food access for all. Jim has led numerous evaluations of the Feed the Future Initiative, an African partnership program set forth by President Obama. Some short term assignment since moving back to the US include consultancies in Uganda to review programs to integrate nutrition education into farm production activities and in Kenya to evaluate new product development and marketing in agribusinesses. Although Jim sees much distance and difference between his overseas work and Food Council efforts in Montgomery County, what he finds common is the partnerships and cooperation among local communities, organizations and the government. The open, participatory approach, based in evidence and learning, motivated him to join the Food Council in 2017. He looks forward to applying his skill and knowledge to its work. He is also pleased that he does not have to fly for two days to Africa to get to work.
Eileen Dykes, Food Literacy Working Group
Registered Dietitian Nutritionist (RDN)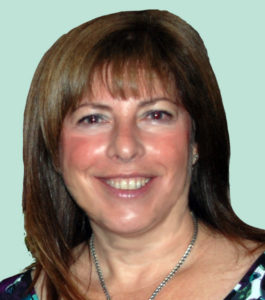 Eileen is a registered dietitian nutritionist who has worked for over ten years at the U.S. Department of Agriculture's Food Safety and Inspection Service. As a food safety expert, she provided technical information to the public, other government agencies and the media, developed food safety campaigns and worked with local and state agencies to disseminate food safety information to consumers. She was the FSIS agency representative to the USDA Dietary Guidance Working Group and a member of Healthy People 2010 and 2020 working groups. She also held various nutritionist positions at USDA's Food and Nutrition Service. Previously, as a health and nutrition educator, she developed and taught nutrition and wellness classes and seminars. Eileen holds a Master of Science in Human Nutrition and Dietetics from Rutgers, the State University of New Jersey and a Bachelor of Science in Nutrition Science/Food Technology from the University of Connecticut. Eileen lives and raised her family in Montgomery County and looks forward to working on the Food Council.
Sasha Ernest,Co-Chair, Food Recovery and Access Working Group
Maryland Regional Manager, Capital Area Food Bank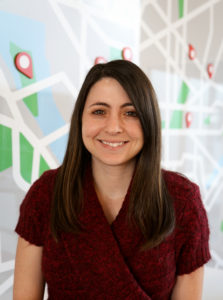 Sasha is the Maryland Regional Manager at the Capital Area Food Bank. She started with the organization four years ago as the coordinator for the Child and Adult Care Food Program and Summer Food Service Program in the Virginia region. She then joined the Maryland Regional Team to focus on the nearly 200 emergency food partnerships in Montgomery and Prince George's County. She is passionate about working with all sectors to find an end to hunger and poverty in our community. Prior to joining the food bank, Sasha served as a Peace Corps Volunteer in a small Bulgarian village for two years. During her time there she worked with a youth NGO, Future for Europe, which provided educational and cultural opportunities for Bulgarian children. She holds a Bachelor of Arts degree in Political Science from James Madison University.
Sharon Feuer Gruber, Secretary, Steering Committee; Food Recovery and Access Working Group
Co-Founder, Food Works Group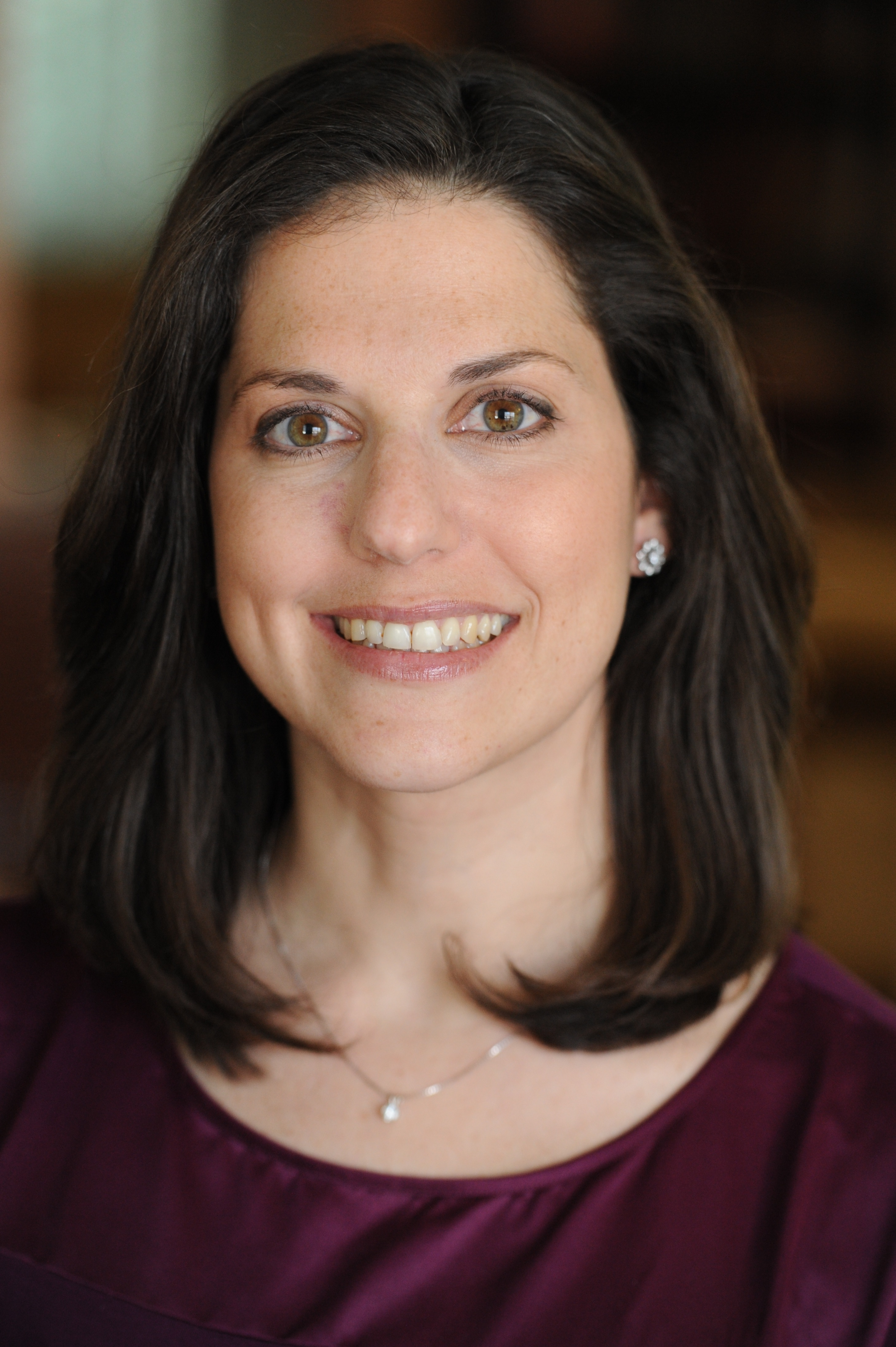 Sharon Feuer Gruber is a certified Nutrition Educator and Consultant. After graduating with with a Bachelors of Science in Journalism, she worked for such organizations as the National Head Start Association and the Leukemia and Lymphoma Society. She did Nutrition Education and Consulting for years until, in 2013, she co-founded the Wide Net Project and Food Works Group. Food Works Group is a thriving consulting practice that focuses on issues related to the intersection of food, nutrition, community, and the environment. In this role, she has been advising on the development, integration, and operation of various projects related to the food system, including for-profit and non-profit clients. More than a decade in consulting also has included: formulating innovative solutions for community food security, developing the concept and strategy for a healthy dining certification program, business planning for shared-use commercial kitchens, bringing sustainable food products to market, spearheading and evaluating nutrition education programs, and launching multiple urban agriculture initiative. She has been featured many times in the Washington Post and other print and digital media outlets, as well as on NPR. In joining the Food Council, Sharon is excited about the potential to more deeply serve the county and region by helping the Council make a lasting impact.
Mark Hodge, Steering Committee; Food Recovery and Access Working Group; Policy Committee
Senior Administrator, Montgomery County DHHS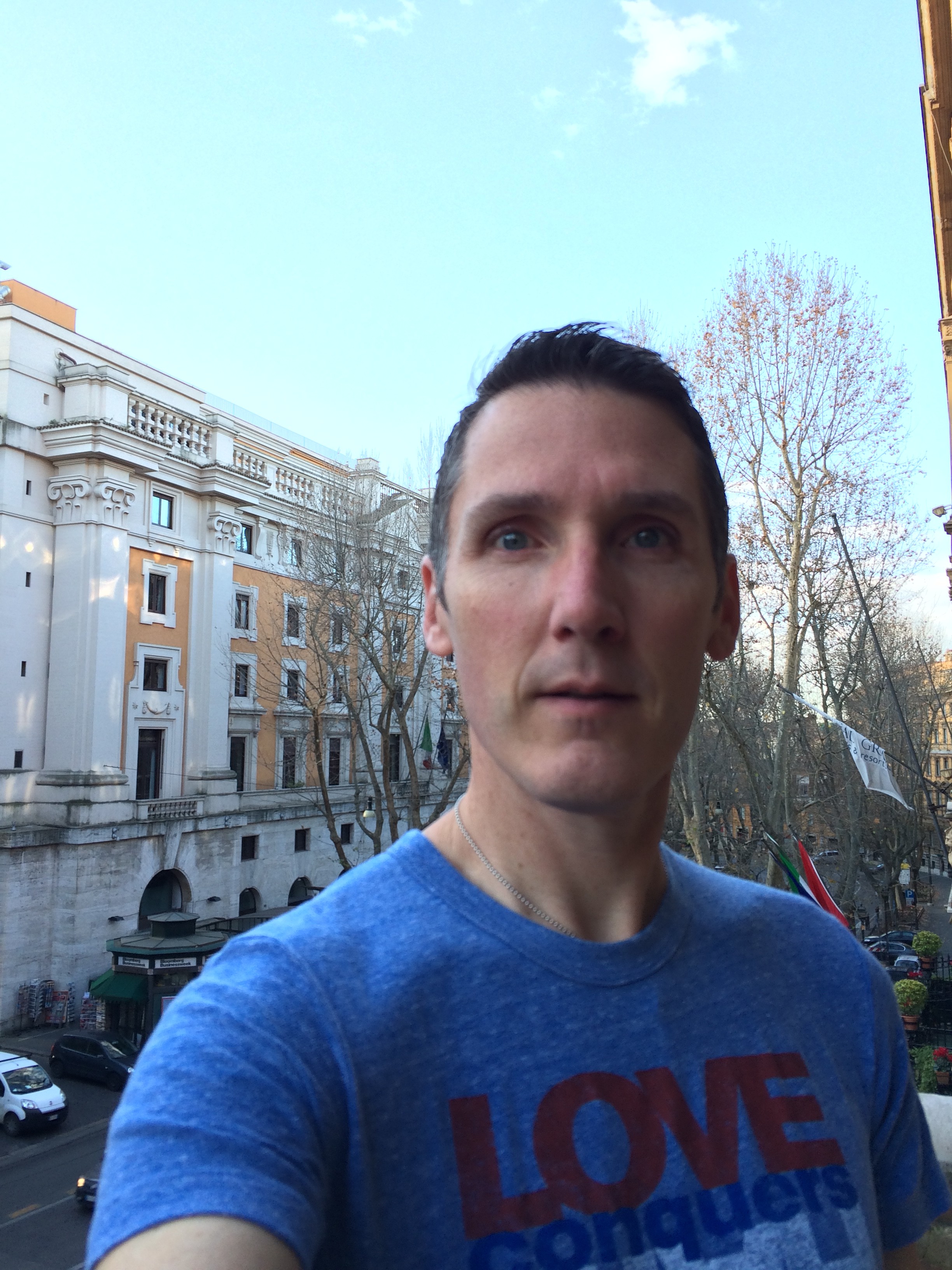 Mark is the Senior Administrator for Public Health Policy, Accreditation, and Legislation in the Montgomery County Department of Health and Human Services, Public Health Services.  He has worked in various roles in MCDHHS for the past 13 + years including School Health, Immunizations, Refugee Health, and TB before taking on this new role a year ago.  He is also on the Board of two non-profits including the Maryland Assembly on School Based Health Care and Adventure Theatre – Musical Theater Company.  In his spare time he likes to spend quality time with his kids, exercise, read, and discuss politics with his husband who happens to be a State Senator.
Tony Marciante, Food Recovery and Access & Food Economy Working Groups
Chef/Owner, Chef Tony's Fresh Seafood Restaurant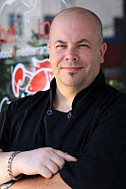 Tony Marciante was born in Milan, Italy to American parents, eventually settling in Bethesda, Maryland in 1973. The multi-cultural surroundings spawned a chef with ties to many countries around the world. Dinner at home included Italian food, Indian food, Seafood and more, but always the family was close and communicative. Breaking bread daily was crucial to the family dynamic. Tony got into the restaurant business after a vision just after high school and loved the energy, challenges, and connectedness of a people and food business. Serving his clients has taken him on many adventures to open four different restaurants in his career so far. Relying on his multi-cultural background, Tony's career has taken him to several states, opening restaurants and leading people to learning more about food everyday.
Sophia Maroon, Food Economy Working Group
Founder, Dress It Up Dressing & CEO, SoFine Food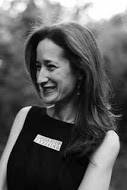 A former film-maker, and committed environmentalist, she considers her company inextricably linked to the environment and to the farmers who produce the fruits and vegetables on which Dress It Up Dressing is served. Her interest in keeping the manufacturing process sustainable and responsible led her involvement in the greater food economy and the agricultural ecosystem which exists both locally and regionally. She is also deeply committed- both personally and professionally- to green initiatives and to the health and well-being of children. Therefore, her personal and corporate interests extend to the local food movement, sustainable farming, efficient food distribution, food education, and access to healthy food for children. SoFine Food is a Bethesda Green Incubator Company. Sophia also serves on the advisory board of Stone Soup Films and is a former board member of St. John's Preschool.
Sarah Miller, Treasurer, Steering Committee; Food Economy Working Group
Director of Strategic Initiatives, Montgomery County Economic Development Corporation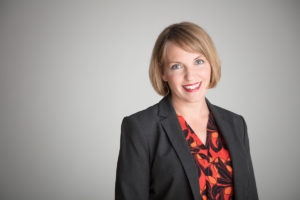 Stacey Miller, Food Literacy Working Group
Associate Director of Special Events, Montgomery College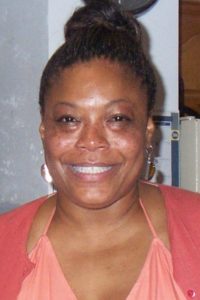 Stacey's experience in hospitality and special events management spans more than 20 years. Through these years she has been fortunate to have the opportunity to expand her skills and knowledge not only in the arenas of business and non-profit community-based sector but in the academic arena working at the largest multi-campus community college in Maryland. With catering and hospitality at the center focus of most all special events, Stacey uses her creative expertise to wow guests raising the bar for expectations. She is relied upon by the special events team to design menus in sync with event themes, negotiate contracts, manage staff, provide guidance and direction on food service and displays, and assuring all dietary concerns are handled properly. Stacey's food procurement experience is extensive and begins with its source and continues through the harvesting process all the way through and until service. Her attention to nutritional value, innovative and delicious flavor profiles, artistically beautiful and attractive displays to pique guests appetites. Stacey's philosophy of supporting locally grown food, sustainable practices, and her desire to continually study, learning new techniques and best practices in the industry make her a sought after resource. Recipient of numerous awards and citations, most recently a coveted Montgomery College outstanding service award; she is also a Montgomery College Alumna. She is an active member of her church and the Kiwanis civic organization, where she currently holds the office of Lieutenant Governor, Division 3 in the State of Maryland. Stacey is committed to serving her community using her knowledge and expertise to enhance and advance the expectations and standards in the hospitality/food service and special events industry.
Mark Mills, Food Economy and Environmental Impact Working Groups
Owner, Chocolates and Tomatoes Farm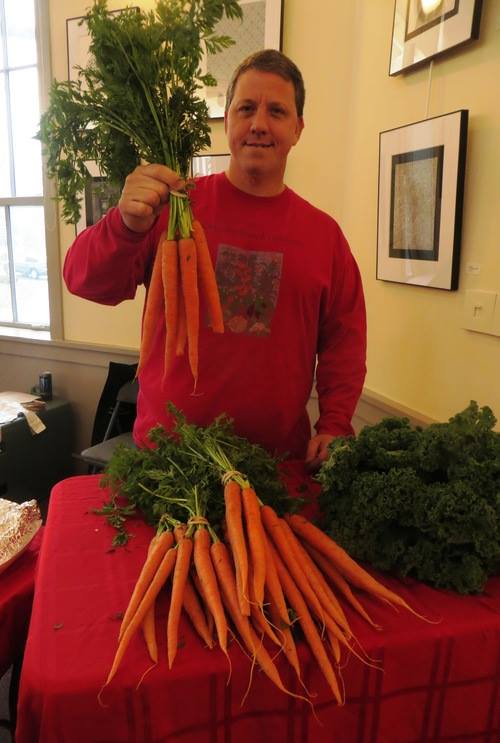 Chef and farmer Mark Mills has extensive experience in many aspects of the food world. He founded and operated his own full service catering company and was responsible for all finanzial and operational aspects. Later, he became the head chef and manager of the West 94th Street Pub in Durham, NC. He then took a job as the Kitchen Manager and Corporate Trainer with Ted's Montana Grill in Arlington, VA where he soon became the owner. In this role, Mark was responsible for all ares of the restaurant; from front and back of the house to external marketing. In 2012, Mark decided to go back to school. He got his Pastry degree from L'Academie de Cuisine in 2013 and worked for nearly a year as a pastry chef at the Blue Duck Tavern in the Park Hyatt Hotel in Washington, DC. Soon Mark decided to start a different path, and he opened up a farm in Poolesville, MD. The founding of Chocolates and Tomatoes Farm was the start to Mark realizing a long-time dream. The farm allows him to "share his passion for unique foods and flavors by growing them sustainably, creatively crafting edible yumminess, and selling locally."
Lindsey Parsons, Food Literacy Working Group
Executive Director, Real Food for Kids- Montgomery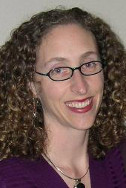 Lindsey has been passionate about good nutrition and a healthy and sustainable food system for years, but only got involved professionally after co-founding Real Food for Kids- Montgomery in 2012. She is currently the full-time co-director of this parent and student advocacy organization working for real, whole, local, sustainable and nutrient-rich foods in the Montgomery County Public School system and in the state of Maryland. She worked previously in HR, Finance and International Education at Georgetown University, Tower Wealth Management and the University of Georgia. Lindsey has a BA in French from Wesleyan University, an MA in Romance Linguistics from the University of Texas at Austin, and a Doctor of Education from Griffith University in Brisbane, Australia.
Shelley Rae Rudick, Chair, Steering Committee; Chair, Development Committee
Vice President, The J.R. Taft Organization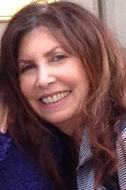 Shelley has served as Vice President of the Taft Organization since it's founding. She played a major role in building both the consulting and publishing business to national and international stature. Shelley brought her diverse skills to the fields of publishing and fundraising, taking on a wide array of client projects aimed at improving their financial resources and overall sustainability. She played a key role in implementing campaign and membership feasibility studies for many Taft clients. Several of these assignments led to legislative approval enabling the creation of public/private partnerships. She has served on and advised Boards of Directors of nonprofits and non-governmental organizations. In recent years, Shelley's work has focused on horticulture and urban farming. She works with the University of Maryland Agricultural Extension and a Master Gardener, is certified as a Permaculture Landscape Designer and a Storm Water Management consultant with the Rainscapes program through the Maryland Department of Environmental Protection, Montgomery County.
Carole Sugarman, Co-Chair, Food Economy Working Group
Food Writer, Bethesda Magazine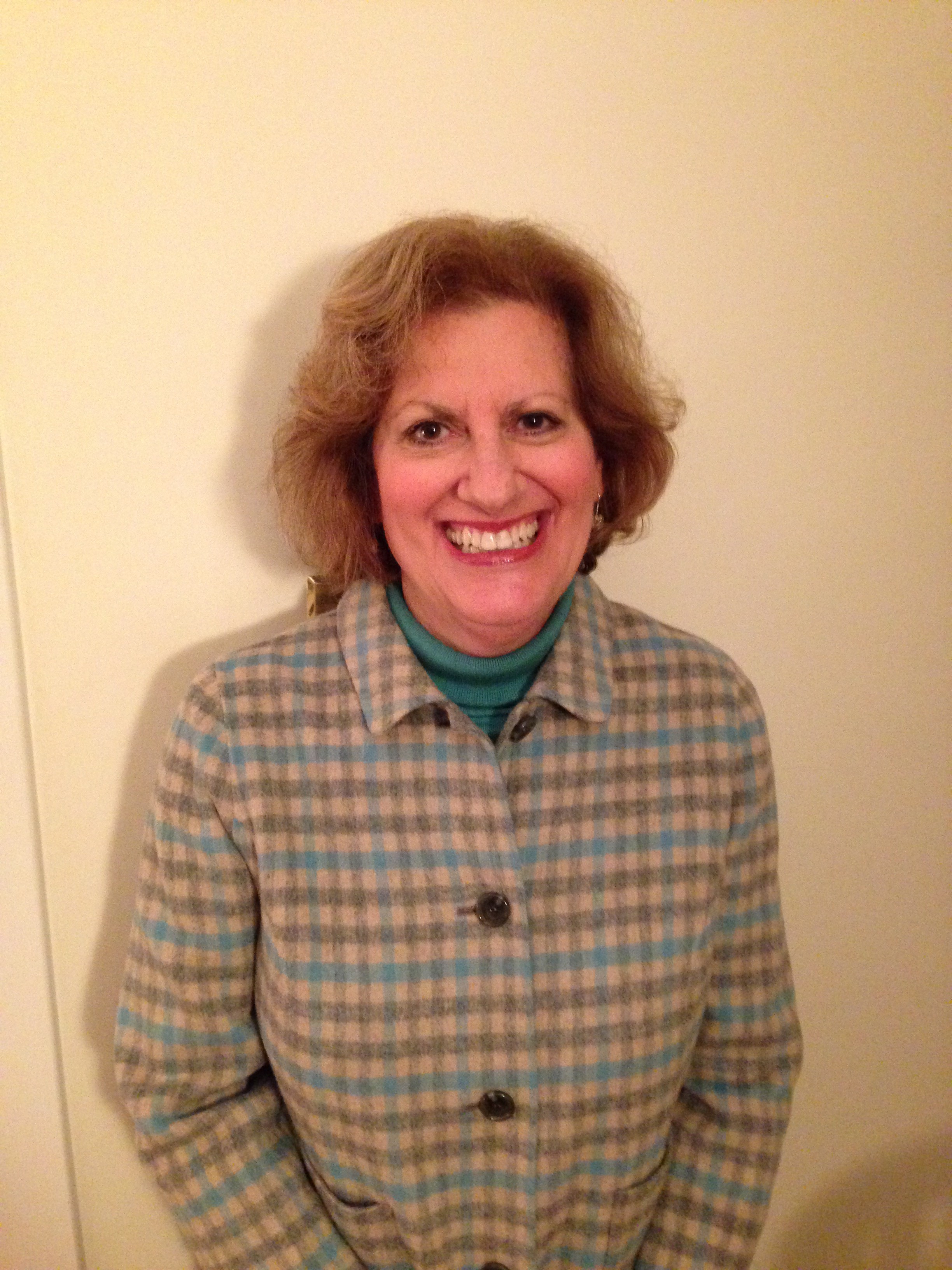 Carole has been a food writer for more than 30 years, beginning as a reporter for the Washington Post, where she wrote about everything from food safety to the Fig Newtons factory. After leaving the Post in 2002, she covered the U.S. Department of Agriculture for a food policy newsletter, and since 2008, has been writing about the local food scene for Bethesda Magazine. Carole has won more than 25 writing awards, including three prestigious James Beard Awards; done freelance articles for more than a dozen national magazines; judged writing, cookbook and cooking contests; and participated in a number of volunteer activities.
Julie Verratti, Co-Chair, Food Economy Working Group; Policy Committee
Co-founder and Owner, Denizen's Brewing Co.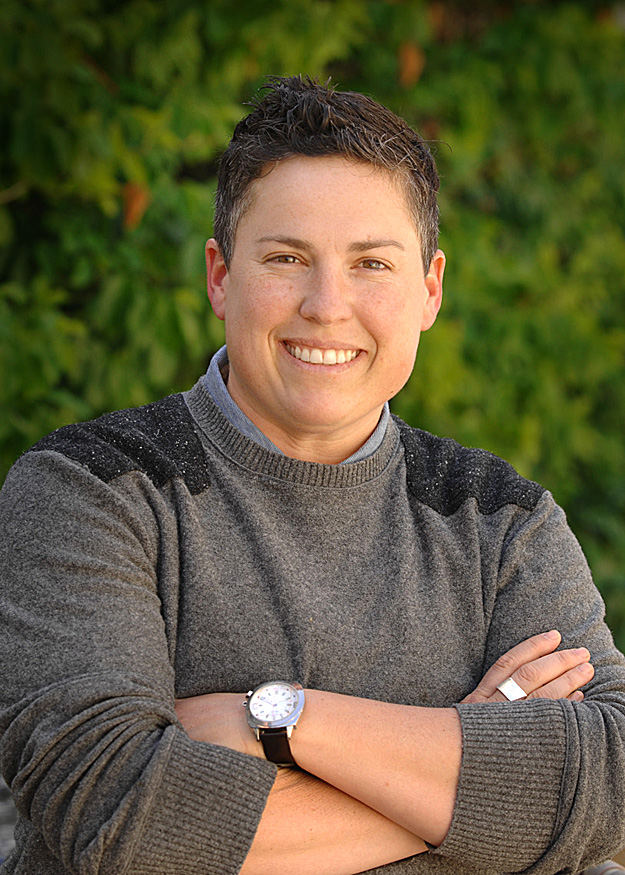 Julie Verratti is a co-founder and owner of Denizens Brewing Co. in Silver Spring, which is the largest production brewery in Montgomery County and the only female-owned and operated brewery in the state of Maryland. Julie grew up in Silver Spring, MD and attended Montgomery College where she played soccer and tennis. She earned her Bachelor's degree from Brandeis University where she played varsity soccer. Right after college she directed and advised on national and state political campaigns in Massachusetts, Florida, New York, and Maryland. Julie later earned her law degree from the George Washington University Law School. She spent five years as a Senior Policy Advisor at the U.S. Small Business Administration working on issues such as the Affordable Care Act, Veterans Entrepreneurship, and local economic development. Julie sits on the Board of Directors for the Montgomery County Chamber of Commerce and is also an active member of Women Chefs and Restaurateurs. Julie's current role at Denizens Brewing Co. is the Director of Business Development and she conducts all outside sales for the brewery.
Ryan Walter, Environmental Impact Working Group
Co-founder, The Compost Crew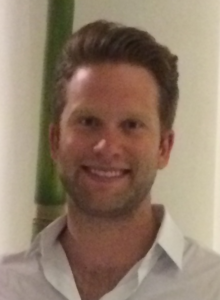 Ryan co-founded The Compost Crew in 2011 and is their CEO. He has driven The Compost Crew from a fledgling startup to a successful small business serving thousands of customers with ever-accelerating growth. Through this success, Ryan ensures that The Company Crew stays true to their founding mission: to educate, engage, and empower our team, partners, and communities to reduce to zero waste and nurture our soils by creating sustainable, holistic products and solutions of the highest quality with integrity. Before The Compost Crew, Ryan served as a Project Manager and Security Design Engineer. Ryan graduated Cum Laude with degrees in Physics and Engineering Science and a Minor in Engineering Management from Vanderbilt University.

Susan Wexler, Co-Chair, Environmental Impact Working Group
Agricultural Economist, Certified Food Service Manager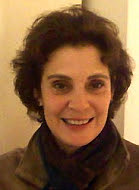 Susan Wexler has participated in projects related to food and agriculture since her days as a college student, when she worked on farms and researched migrant farm labor. She then earned a Masters d, Fegree in Agricultural Economics from the University of Wisconsin in Madison and was later employed in economic consulting related to a Farm Bill and at a nonprofit, international development firm, providing technical assistance to farmer cooperatives. She is currently participating in the Ruth Fellowship Program, training in advocacy related to issues of food security and food justice, and is also providing consulting assistance to a start up food producer. Having now lived in Montgomery County for 20 years, she is eager to contribute to our local food system – particularly to broadening marketing opportunities for small and medium sized producers.
Bart Yablonsky, Food Economy Working Group
Director of Operations, Dawson's Market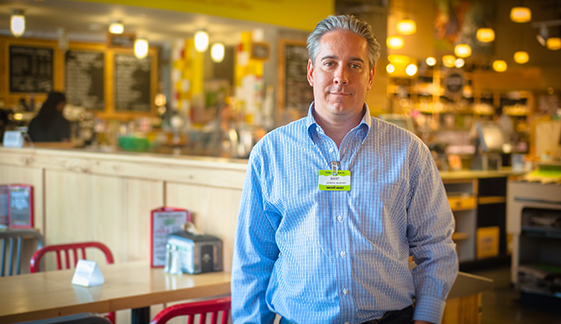 Bart is from Baltimore and began his love of great food as a teen by taking trips to DC with his father to sample the latest and greatest new restaurants. He attended college in New Orleans and continued to develop his interest there. Bart has worked in natural food store leadership in both metro DC and Atlanta. As a small business owner his interests expanded to wellness and green business design owning all-natural Day Spas in Maryland, Virginia and Washington, DC. Bart joins Dawson's with many years of experience in food and passion for the environment and a healthy lifestyle. He was introduced to his wife of 12 years by one of his natural food customers in Bethesda. They live in Gaithersburg and they have a young son who has not yet developed a passion for anything but grilled cheese (organic cheese of course).