The Food Council Search Committee selects and appoints 25 representatives for a two-year long term as Montgomery County Food Council Members. Members are selected based on their individual qualifications in the following areas:
Committed to improving the Montgomery County food system.

Live, work, or have a strong interest/investment in Montgomery County.

Expertise in one or more local food-related issues such as agriculture, food security and access, nutrition, food business and industrial practices, food education and research, land use and urban food production and distribution.

Represent:

A food system sector: production, processing, distribution, consumption, waste management, OR

a  community stakeholder partner: business, local governance, community organizations, health or educational organizations, rural and regional organizations

Capacity to bring specific food system or community relationships and resources to the effort, as well as potential to represent diverse sectors of the local food system and/or the community at large.
Meet our current Food Council Members
Eleni Antzoulatos, Food Education Working Group
Community Health and Wellness, Suburban Hospital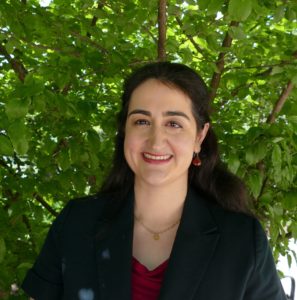 Working for Suburban Hospital's Community Health and Wellness Department for more than a decade, Eleni oversees many of the hospital's health promotion and wellness initiatives aimed at improving community well-being. Eleni manages the healthy lifestyle program known as WellWorks, which offers nutrition, safety and fitness classes to people living in Montgomery County. She also coordinates Worksite Wellness initiatives, which help local businesses incorporate healthy lifestyle practices in the workplace. Eleni is also responsible for producing Suburban Hospital's annual Community Benefit Report, which provides specific insight on the health improvement initiatives that service the community. Eleni holds a Bachelor of Arts in Biology from McDaniel College and a Masters of Public Health from the George Washington University. In her free time, she enjoys cooking healthy meals for her family and has long been passionate about quality, environmentally sustainable food.
Bruce Baker, Food Recovery and Access Working Group
Executive Director, Community Health and Empowerment through Education and Research (CHEER)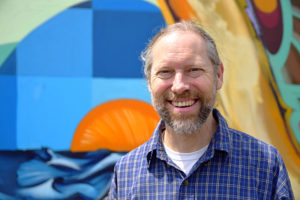 Bruce is co- founder and Executive Director of Community Health and Empowerment through Education and Research (CHEER), a community based nonprofit serving Takoma Park and the Long Branch area of Silver Spring. Bruce brings an entrepreneurial and collaborative spirit to fulfilling far reaching community goals, such as promoting health equity, housing diversity and availability, providing all young people with the opportunities for success, and building stronger connections between community members. He has been involved in initiating a variety of partnerships and social ventures, such as the Long Branch Health Enterprise Zone, the Takoma Park Youth Collaborative, the Takoma Foundation, and the Long Branch Healthy Food Access Program. Bruce holds a Master of Public Policy degree from Duke University and has extensive experience in public finance, housing, and community development. He is a former evaluator and policy analyst for the U.S. Government Accountability Office where he advised the U.S. Congress on fiscal and economic policy issues. Bruce has lived in Takoma Park for 25 years. He frequents Sligo Creek Park as a runner and hiker, and appreciates wilderness and historical sites in his travels.
Jeff Clark, Secretary, Steering Committee; Environmental Impact Working Group
Conserve Program Director, National Restaurant Association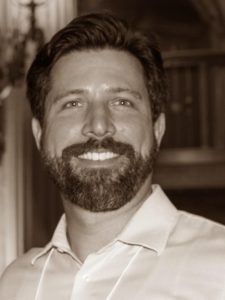 Jeff manages the National Restaurant Association's sustainability projects and education efforts. He acts as an environmental liaison to the restaurant industry, helping businesses minimize their waste footprint and save money. He regularly speaks to audiences about environmental issues, including food waste in the restaurant industry, and works closely with the Food Waste Reduction Alliance.  Jeff is originally from Southern California but now lives in Bethesda, MD with his wife and young daughter. They have a large summer garden near Sykesville, MD, where they grow potatoes, squash, bush beans, and other produce. Jeff received his Bachelor of Science from the University of California, Santa Cruz and holds a Master of Public Policy from Duke University. He is a part-time surfer, a full-time foodie, and an amateur photographer.
Jonathan Copeland, Food Recovery and Access Working Group
Community Outreach Coordinator, WorkSource Montgomery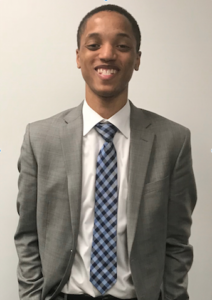 Jonathan has been passionate about food insecurity and poverty reduction since his freshman year at Washington Adventist University. He has worked on projects in Florida, Maryland, Virginia, District of Columbia, and New Jersey that focused on connecting low-income communities to food resources. For the past year he has enjoyed serving his community in multiple roles. He is employed as the Community Outreach Coordinator for WorkSource Montgomery Young Adult Opportunity Program. He is also the Chair, for the NAACP Young Adults Committee, Montgomery County Chapter. In both roles he aims to connect young adults to resources that will develop them physically, mentally, and professionally.
Jim Dempsey, Food Recovery and Access Working Group; Policy Committee
Economist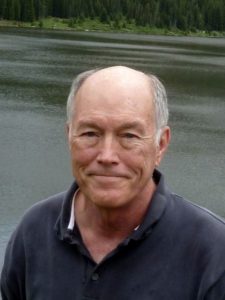 Jim is an economist with over 35 years of experience in developing countries where he has worked for the US Agency for International Development and non-profit humanitarian organizations. He returned to the US four years ago and moved into Montgomery County. For over two decades, he focused his work on expanding food security, strengthening agricultural value chains and promoting microfinance. Although Jim sees much distance and difference between his overseas work and Food Council efforts in Montgomery County, what he finds common is the partnerships and cooperation among local communities, organizations and the government. Success rests on these partnerships. The open, participatory approach, based in evidence and learning found in the Montgomery County Food Security Plan and the work of the Food Council motivated him to join the Council in 2017.
Eileen Dykes, Co-Chair, Food Education Working Group
Registered Dietitian Nutritionist (RDN)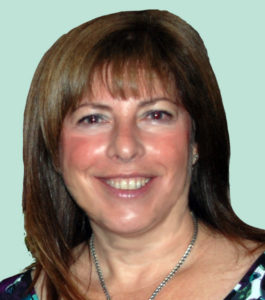 Eileen is a registered dietitian nutritionist who has worked for over ten years at the U.S. Department of Agriculture's Food Safety and Inspection Service. As a food safety expert, she provided technical information to the public, other government agencies and the media, developed food safety campaigns and worked with local and state agencies to disseminate food safety information to consumers. She was the FSIS agency representative to the USDA Dietary Guidance Working Group and a member of Healthy People 2010 and 2020 working groups. She also held various nutritionist positions at USDA's Food and Nutrition Service. Previously, as a health and nutrition educator, she developed and taught nutrition and wellness classes and seminars. Eileen holds a Master of Science in Human Nutrition and Dietetics from Rutgers, the State University of New Jersey and a Bachelor of Science in Nutrition Science/Food Technology from the University of Connecticut. Eileen lives and raised her family in Montgomery County and looks forward to working on the Food Council.
Susan Eisendrath, Co-Chair, Environmental Impact Working Group
Montgomery County Sierra Club Executive Committee, Master Gardener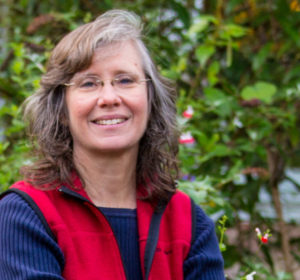 Susan has a Masters in Public Health with an emphasis on Behavioral Sciences. She has directed national and international medical education projects and she has developed and implemented a variety of local environmental programs. She is the Co-Chair of the Food Council Environmental Impact Working Group (EIWG), which worked with stakeholders and the County to create legislation requiring the County Department of Environmental Protection to establish a Strategic Plan for Food Waste Composting and Compost Use. For the past year, the EIWG contributed research and reviewed drafts of the Strategic Plan and this year the EIWG will focus on Plan implementation and the promotion of food waste reduction. Susan is a Master Gardener and Master Composter providing trainings on composting and compost use. Along with her husband, she tends to a 3,000 square foot Farmette, growing organic vegetables, fruits, and native plants. As a County Sierra Club Executive Committee member, she has worked on the development of the County Climate Protection Plan, Energy Efficiency Programs, adoption of the International Green Construction Code, and tree planting programs. Susan manages real estate and is part of a cooperative group that protects 81 acres surrounded by the Shenandoah Park. She loves hiking, photography, vegan cooking, and caring for her family, friends and the natural world.
Drew Faulkner, Food Economy Working Group
Culinary Professional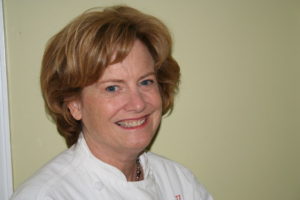 A respected chef, culinary educator, and journalist, Drew began her career with Madeleine Kamman learning classic French and Italian technique. She went on to work in a number of well known innovative restaurants in Boston and San Francisco areas emerging as an executive chef at restaurants in both the US and Canada. Today her energy is focused on writing and teaching. She has taught extensively at both professional and recreational schools, including the Culinary Institute of America and the L'Academie de Cuisine. She currently teaches through Montgomery Co Department of Recreation. Drew's culinary writing has been published in both regional and international publications, her most recent writing has been published in"Farming Magazine" and on her blog, CookingWithDrew.com. Drew also served as president of the Washington chapter of Les Dames d'Escoffier, an international association of woman culinary professionals, for four years and now serves on their international board of directors.
Sharon Feuer Gruber, Chair, Steering Committee
Co-Founder, Food Works Group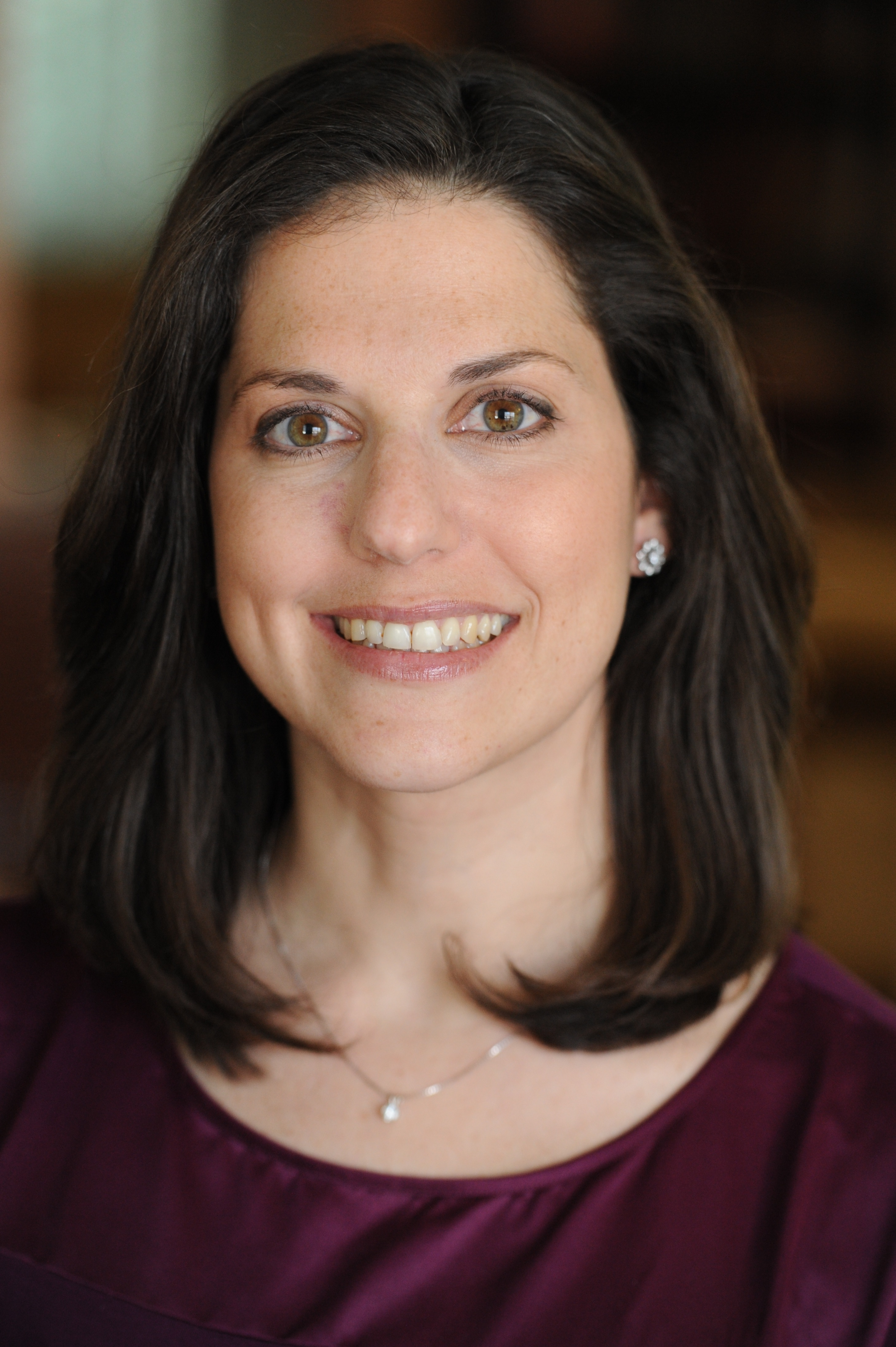 Sharon Feuer Gruber is co-founder of Food Works Group, a consulting practice focused on food, community, and the environment. She advises on the development and operation of projects and organizations across the food system, with an emphasis on community food security, local and sustainable agriculture, and food-based economic development. Sharon also co-founded the Wide Net Project, a non-profit organization that helps restore the Chesapeake Bay while simultaneously supporting hunger-relief in the mid-Atlantic region. Additionally, Sharon is appreciative of the opportunity to help make lasting impact in the county and region through her role on the Food Council. When not in meetings or on her laptop, Sharon loves to hike with friends, stay up too late at night reading on the couch with her husband, and make art with her children.
Mark Hodge, Vice-Chair, Steering Committee; Policy Committee
Deputy Health Officer, Montgomery County DHHS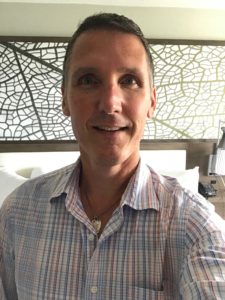 Mark is the Assistant Chief Operating Officer in the Montgomery County Department of Health and Human Services (DHHS). He has worked in various roles in MCDHHS for the past 17 years including Deputy Health Officer, School Health, Immunizations, Refugee Health, and TB before recently taking on this new role. Additionally, Mark is proud to have been on the Montgomery County Food Council for nearly 4 years and is overseeing the implementation of the Montgomery County Food Security Plan for DHHS in collaboration with the Food Council.  In his spare time he likes to spend quality time with his kids, exercise, travel, and discuss politics with his husband who happens to be a State Senator.
Susan Kornacki, Co-Chair, Environmental Impact Working Group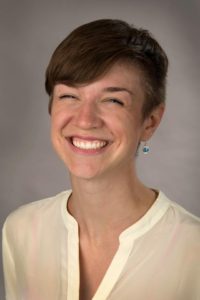 Susan is a graduate student at the Center for a Livable Future at Johns Hopkins University, where she is studying public health policy with a focus on food systems and their impact on the environment. Previously she managed outreach programs at Montgomery County Department of Environmental Protection, leading county-wide education initiatives including public events and festivals, information campaigns and digital communication. Prior to Montgomery County, Susan worked on watershed protection efforts in Buffalo, New York, and managed education programs focused on community composting and urban forestry in New York City. Susan is a Senior Fellow with the Environmental Leadership Program, and a proud AmeriCorps alum.
David Robert (Dave) Lambert, Food Education Working Group; Food Recovery and Access Working Group
Certified Food Safety Instructor and Certified Nonprofit Accounting Professional (CNAP)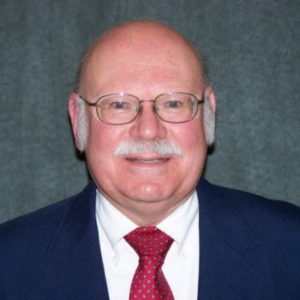 After 35 years in the computer industry working for IBM and later as a defense contractor, Mr. Lambert turned his efforts to religious and non-profit worlds by earning an Equipping Lay Ministry Certificate from Wesley Theological Seminary and studying at the Lutheran Theological Seminary at Gettysburg.  Although now retired, he currently serves on several nonprofit Boards of Directors and volunteers at Christ Lutheran Church in Bethesda; for over 5 years, was the project coordinator for the Culinary Arts Initiative of the church's non-profit, Graceful Growing Together.  He has always had an interest in cooking and as a Certified Instructor, Dave teaches the ServSafe® course; as a Registered Proctor, he administers the professional exam for this nationwide food safety course.  Mr. Lambert is a Certified Nonprofit Accounting Professional (CNAP), an Executive Member of the National Afterschool Association and a member of One World Everybody Eats (OWEE) community cafe association.  In addition, Dave is a member of two Montgomery County Food Council working groups: Food Literacy and Food Recovery & Access.
Sophia Maroon, Food Economy Working Group
Founder, Dress It Up Dressing & CEO, SoFine Food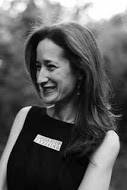 A former film-maker, and committed environmentalist, she considers her company inextricably linked to the environment and to the farmers who produce the fruits and vegetables on which Dress It Up Dressing is served. Her interest in keeping the manufacturing process sustainable and responsible led her involvement in the greater food economy and the agricultural ecosystem which exists both locally and regionally. She is also deeply committed- both personally and professionally- to green initiatives and to the health and well-being of children. Therefore, her personal and corporate interests extend to the local food movement, sustainable farming, efficient food distribution, food education, and access to healthy food for children. SoFine Food is a Bethesda Green Incubator Company. Sophia also serves on the advisory board of Stone Soup Films and is a former board member of St. John's Preschool.
Jerry Martin, Food Economy Working Group
Senior Director, Global Health Security, DAI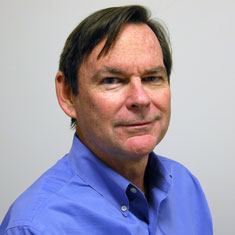 Jerry Martin is a One Health specialist, focusing on the interaction of animal, human and environmental health.  He currently leads work on addressing global health security risks including antimicrobial resistance, zoonotic diseases and the economic drivers of emerging pandemic threats.   He has recruited and supervised staff with diverse technical expertise including medical doctors, veterinarians, epidemiologists, food safety and nutrition specialists. For over 20 years Jerry directed a series of worldwide projects on rural and agricultural income generation with a focus on improving value chains for small and medium scale farmers and food processors. On the local level, Jerry is a dedicated supporter of Share Our Strength, a national and local organization devoted to ending childhood hunger in the United States. A former Peace Corps Volunteer in Zaire (Democratic Republic of the Congo) in the 1970s, Jerry is looking forward to applying his volunteer and professional experience to the Montgomery County Food Council.
Bob McKay, Co-Chair, Food Economy Working Group
Restaurant Operations/Hospitality Management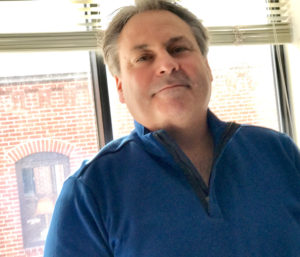 Following a childhood in New Jersey (as a reminder, The Garden State!) and an education at University of Denver, Bob's professional background began with 15+ years in the restaurant industry.  Experience included large chains, regional chains, and finally ownership in a restaurant in the Woodmont Triangle of Bethesda in 1999.  Following the birth of his daughter he began a second career with hospitality technology companies, helping restaurants reach their guests with tools like email marketing, loyalty programs, online reservations and several others. Bob is a 20 year Montgomery County resident currently working on projects with several organizations.  Current affiliations include Crossroads Community Food Network and their Takoma Park / Silver Spring Community Kitchen, Good Food Market / Oasis Community Food Network, and Food and Friends.  He is a former member of the Board of Directors of DC Central Kitchen.
Sarah Miller, Treasurer, Steering Committee; Food Economy Working Group
Director of Strategic Initiatives, Montgomery County Economic Development Corporation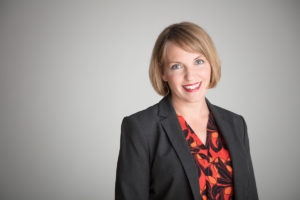 Sarah has worked in community and economic development in Montgomery County and across Pennsylvania for the past 18 years. She has created riverfront parks, supported new farms, built technology incubators and engaged civic leaders as they reimagined their former industrial towns. Currently, as MCEDC's Director of Strategic Initiatives, she is tasked with creating and implementing a variety of projects to grow and diversify our local economic ecosystem. A graduate of Ohio University, where she studied community health, she also received a Master's from Carnegie Mellon University in Public Policy & Management. In addition to serving on the steering committee of the Montgomery County Food Council, she serves on the incubator committee at Bethesda Green and as a Planning Commissioner for the City of Rockville, where she lives with her husband and son.
Mark Mills, Food Economy and Environmental Impact Working Groups
Owner, Chocolates and Tomatoes Farm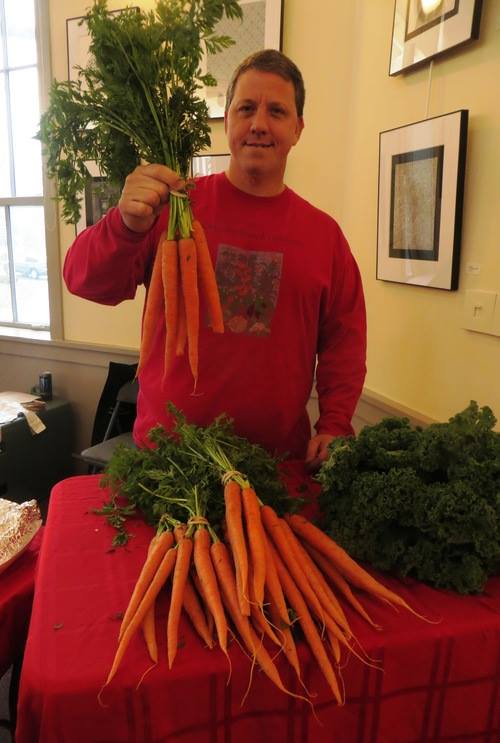 Chef and farmer Mark Mills has extensive experience in many aspects of the food world. He founded and operated his own full service catering company and was responsible for all finanzial and operational aspects. Later, he became the head chef and manager of the West 94th Street Pub in Durham, NC. He then took a job as the Kitchen Manager and Corporate Trainer with Ted's Montana Grill in Arlington, VA where he soon became the owner. In this role, Mark was responsible for all ares of the restaurant; from front and back of the house to external marketing. In 2012, Mark decided to go back to school. He got his Pastry degree from L'Academie de Cuisine in 2013 and worked for nearly a year as a pastry chef at the Blue Duck Tavern in the Park Hyatt Hotel in Washington, DC. Soon Mark decided to start a different path, and he opened up a farm in Poolesville, MD. The founding of Chocolates and Tomatoes Farm was the start to Mark realizing a long-time dream. The farm allows him to "share his passion for unique foods and flavors by growing them sustainably, creatively crafting edible yumminess, and selling locally."
Wendy Nevett Bazil, Co-Chair, Food Education Working Group; Policy Committee 
Culinary Instructor, Healthier Kitchen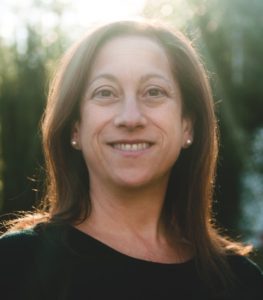 A lawyer turned cooking instructor, Wendy is on a mission to make healthier and delicious home cooking easy and accessible for all: developing recipes, writing a blog and teaching youth and adults healthier home cooking skills in a variety of venues under the name "Healthier Kitchen". She believes that by cooking for ourselves, we regain control over what goes into our food, so that we can eat ourselves into better health. It's also a perfect way to remain an integral part of our food system, shopping locally and seasonally, supporting our farmers, avoiding waste and eating wonderfully. Wendy is passionate about food, travel and family, and is happiest when she can combine all three.
Aizat Oladapo, Food Recovery and Access Working Group
Program Manager, Community Action Agency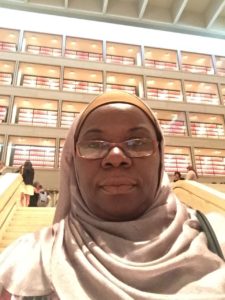 Aizat works with the Montgomery County Community Action Agency that provides direct services and administers partnerships that reduce poverty and promote low-income families' self-sufficiency. She has been with the agency for over ten years and monitors nonprofits that serve the County's vulnerable population.  Aizat has a master's in Psychology from University of Lagos and has worked in the nonprofit industry most of her working life, in the USA, in the United Kingdom and Nigeria. She coordinated the running of the food pantry, as a program Director at LINK of Hampton Roads VA and worked with the Bosnia Refugee population at the National Children's Home (NCH) Family Center in London-UK. Aizat is an active member of the Islamic Center of Maryland, Social Services committee and the Muslim Community Center that provide resources to those in need.
Tanya Spandhla, Food Economy Working Group
Owner/Farmer, Passion to Seed Gardening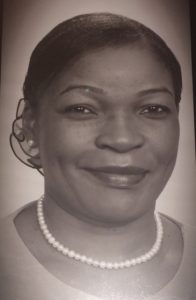 Tanya Spandhla-Doka was born and raised in Harare, Zimbabwe. Growing up, her parents instilled in her the importance of growing your own produce. It is from this upbringing that she was inspired to develop a passion for farming. Passion to Seed Gardening (PTSG) came about in 2015 as a link to connecting people from various backgrounds in Montgomery County and beyond through unique, healthy, and sustainably grown produce. Apart from farming, Tanya works full-time for an IT company in Rockville. She is also an active member of her church. Tanya is passionate about composting, sustainable farming, recycling non-toxic biodegradable material to reduce wastage, and incorporating the compost back into the soil to enhance soil fertility.
Carole Sugarman, Food Economy Working Group
Food Writer, Bethesda Magazine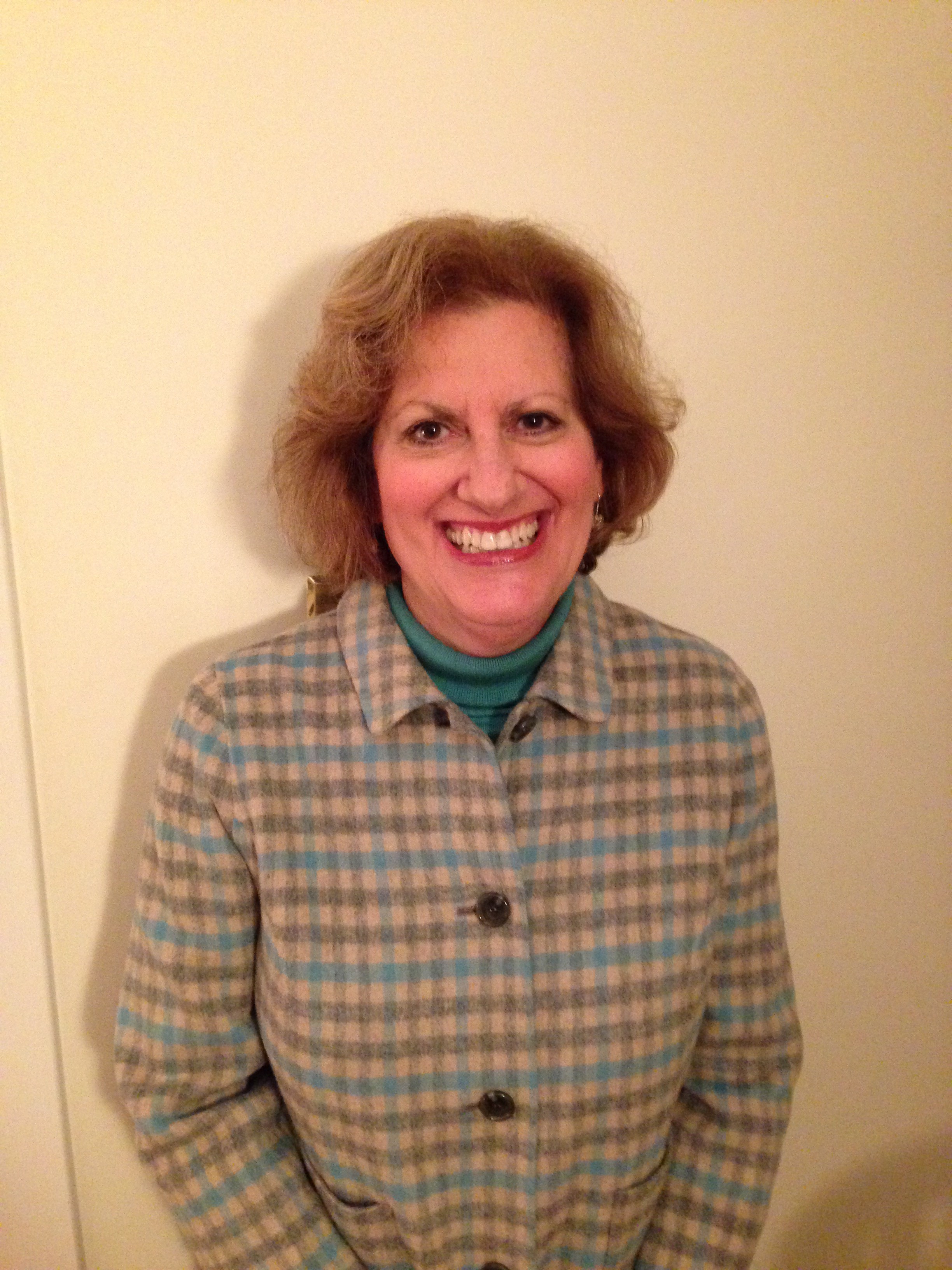 Carole has been a food writer for more than 30 years, beginning as a reporter for the Washington Post, where she wrote about everything from food safety to the Fig Newtons factory. After leaving the Post in 2002, she covered the U.S. Department of Agriculture for a food policy newsletter, and since 2008, has been writing about the local food scene for Bethesda Magazine. Carole has won more than 25 writing awards, including three prestigious James Beard Awards; done freelance articles for more than a dozen national magazines; judged writing, cookbook and cooking contests; and participated in a number of volunteer activities.
Jenna Umbriac, Co-Chair, Food Recovery and Access Working Group
Director of Programs and Policy, Manna Food Center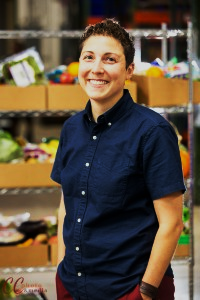 Jenna Umbriac is a registered dietitian who believes that access to nourishing food is a basic human right. She currently serves as Director of Programs and Policies at Manna Food Center in Gaithersburg, MD.   At Manna, Jenna directs the weekend food assistance program, Smart Sacks, nutrition education programming, and designs policies to ensure Manna is providing a safe and healthful food supplement.  She also works to provide regionally produced and nutritious food to Manna's participants through donor education and partnerships with local farms and farm markets. Prior to her position at Manna, Jenna taught life science to middle schoolers as a Vincention Service Corps volunteer before earning an M.S. in nutrition from Bastyr University and completing her dietetic internship at Virginia Tech. Jenna also holds a B.S. in biology from Loyola University, Maryland.
Ryan Walter, Environmental Impact Working Group
Co-founder, The Compost Crew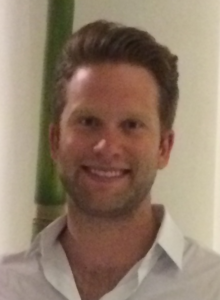 Ryan co-founded The Compost Crew in 2011 and is their CEO. He has driven The Compost Crew from a fledgling startup to a successful small business serving thousands of customers with ever-accelerating growth. Through this success, Ryan ensures that The Company Crew stays true to their founding mission: to educate, engage, and empower our team, partners, and communities to reduce to zero waste and nurture our soils by creating sustainable, holistic products and solutions of the highest quality with integrity. Before The Compost Crew, Ryan served as a Project Manager and Security Design Engineer. Ryan graduated Cum Laude with degrees in Physics and Engineering Science and a Minor in Engineering Management from Vanderbilt University.
Bart Yablonsky, Co-Chair Food Economy Working Group
Director of Operations, Dawson's Market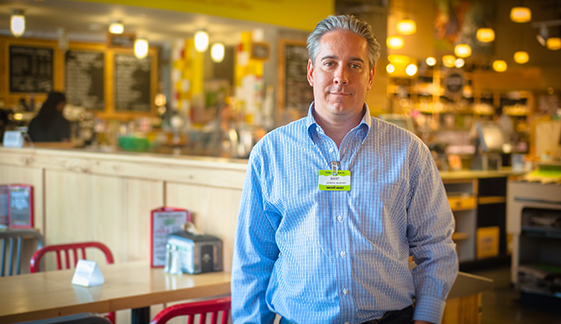 Bart is from Baltimore and began his love of great food as a teen by taking trips to DC with his father to sample the latest and greatest new restaurants. He attended college in New Orleans and continued to develop his interest there. Bart has worked in natural food store leadership in both metro DC and Atlanta. As a small business owner his interests expanded to wellness and green business design owning all-natural Day Spas in Maryland, Virginia and Washington, DC. Bart joins Dawson's with many years of experience in food and passion for the environment and a healthy lifestyle. He was introduced to his wife of 12 years by one of his natural food customers in Bethesda. They live in Gaithersburg and have a young son who has not yet developed a passion for anything but grilled cheese (organic cheese of course).