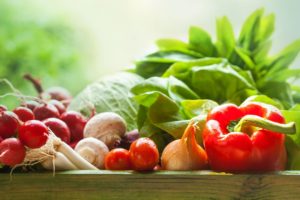 The Food Council, together with the Montgomery County Department of Health and Human Services and Maryland Hunger Solutions, will host a two-part volunteer training this December for the Senior Hunger and SNAP Outreach Program, which is aimed at helping eligible seniors understand and apply for SNAP benefits. The training will take place on December 4th and 11th from 1-4pm at 401 Hungerford Drive in Rockville (MoCo DHHS). Volunteers must attend both Part 1 and Part 2 in order to complete the full training!
The volunteer training will handle topics such as:
SNAP overview
SNAP eligibility
Completing SNAP applications through myDHR
Factors to consider when applying for SNAP
After completing Parts 1 and 2 of the training, volunteer duties will include:
Attending events at senior centers, senior housing communities, health fairs,  and other public places to conduct outreach to seniors. Events are typically held during the day or early evening.
Raising awareness of SNAP and helping seniors understand the eligibility requirements and benefits of participating.
Assisting with pre-screening of low income seniors for SNAP eligibility and providing SNAP application assistance.
Providing relevant information on other food access resources to ineligible seniors.
 Assisting County community partners by conducting SNAP outreach and education at their sites.
Register for the training here: https://montgomerycountymd.galaxydigital.com/need/detail/?need_id=467980
Please contact Allie Sklarew at asklarew@mocofoodcouncil.org with questions.