Oct 26th, Nov 23rd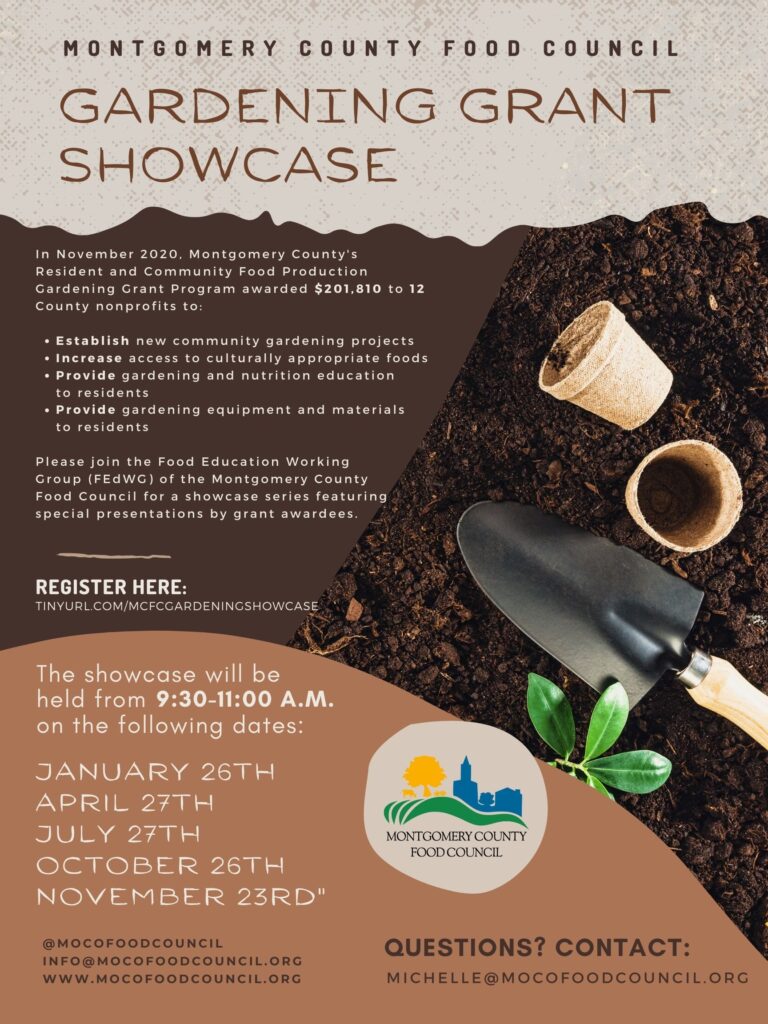 The Food Education Working Group (FEdWG) would like to cordially invite you to our Gardening Grant showcase that will be hosting over the course of four (4) FEdWG meetings in 2021. During the showcase, Montgomery County Resident and Community Food Production Gardening Grant awardees will present their gardening projects, their vision for gardening efforts in Montgomery County, the progress they've made in expanding their gardening space or program offerings, and other information about their project.
This show case will take place during FEdWG meetings on:
January 26th
April 27th
July 27th, and

October 26th
November 23rd
All four showcase presentations will take place during FEdWG meetings being held from 9:30-11am via Zoom.
If you are interested in joining us at one of the showcase occurrences, please click
here
 to register in advance for one of the meetings. Our goal for this showcase is to feature the wonderful gardening programs and projects underway in Montgomery County and the community to get involved in these projects.If you have any questions, please contact
michelle@mocofoodcouncil.org. 
We're looking forward to seeing you at one of the showcases!