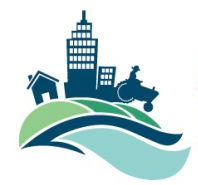 The Chesapeake Foodshed Network's Food Waste & Recovery Work Group (FWRWG) will have a videoconference meeting on April 19, from 1-2pm. 
FWRWG comprises stakeholders representing Food Recovery, Food Waste Reduction, Food Repurposing, Food Conservation, & related areas, with a focus on regional solutions, & challenges. Their goals are to facilitate learning, connection, and action that supports food and resource recovery, food waste reduction, and food conservation in the Chesapeake Bay watershed. All are welcome!
Learn more and register here.