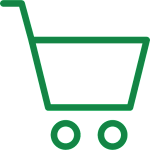 The mission of the Food Recovery and Access working group is to support the increased recovery of, equitable access to and advocacy for more healthful food for Montgomery County residents. We will do this by working with the Food Council leadership to build capacity of food assistance organizations, amplify the work of Community Food Rescue, and integrate local and regional efforts into the work of community, non-profit, business and government stakeholders.
Our goals include:
Increase access to nutritious, locally-produced food in Communities of Limited Access
Implement initiatives to address food access issues
Develop and post information about organizations, non-profits, county offices, and other entities with programs that address food access issues
Raise awareness of local and regional recovery efforts and build capacity of recovery organizations to address community needs
Current/Potential Projects:
Food Assistance Resource Directory – We are creating a comprehensive list of all current hunger relief
resources and emergency food providers in Montgomery County. This directory – which will be a valuable resource for individuals experiencing food insecurity, providers, and government agency staff – will frame the current state of food insecurity in the County and highlight existing efforts and gaps in services provided.
Montgomery County Food Security Plan – We are supporting the implementation of the County's Food Security Plan by: increasing connectivity, collaboration and information sharing among food security providers; assisting with the standardization of Food Assistance Provider data collection; advising on the creation of County
FoodStat (a database to track and annually report out food system data); and identifying high priority zones in the County.
Hunger-Free Zone – As a follow-up to our 2015 Food Community Access Assessment Report, we are working to define and develop metrics for a Hunger-Free Zone, to improve coordination and capacity of food assistance organizations, and to reduce the number of people in Montgomery County who are categorized as food insecure.
Strengthening SNAP – We are examining ways to increase the number of SNAP/WIC approved retailers, to improve ability for eligible households to receive and maintain benefits, and to work with Maryland Hunger Solutions to support the SNAP program in Montgomery County.
Past Projects:
Hosted seven directly translated listening sessions in communities of low food access in Fall 2014, with over 70 participants.
Developed an online food access survey and began a Healthy Food Access Inventory Survey, launched Spring 2015.
Conducted Healthy Food Availability Index (HFAI) assessments at food retail establishments serving communities of low food access. A report on our mapping, focus group, and survey efforts was published in Fall 2015.
Supported the work of Community Food Rescue, a collaborative system in Montgomery County that rescues leftover food and redirects it to residents in need before it is sent to landfills and incinerators. Food that is unfit for humans is sent to farmers for animal feed or to a composting facility.
Guided the assignment of Department of Health and Human Services capacity-building grants.
Resources:
At the Food Council Public Forum in October 2015, the FAWG shared their Community Food Access Assessment report, detailing the group's work over the past two years to evaluate access to healthy food among Montgomery County residents, especially in communities with limited access. The full report is now available for download: MoCo Food Access Report 2015.
Our Volunteers: