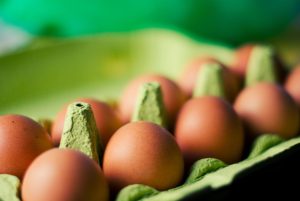 Below are some useful links and information about food assistance to reference during the Government Shutdown.
Montgomery County Food Assistance Resource Directory
The Food Assistance Resource Directory (FARD) lists over 70 food assistance providers in Montgomery County, offering options ranging from choice pantries to hot meals. The online Food Assistance Resource Map can help you determine which food assistance providers are located closest to you. You can download and print copies of the brochure in English and Spanish, as well as a "Regional Directory" that lists providers by zip code. The Directory indicates those food assistance providers that do not ask for any documentation regarding income eligibility, which would especially benefit those on furlough.
Montgomery County Federal Shutdown Assistance Portal
The Montgomery County government has released a full list of resources available to families affected by the shutdown, including information about the Senior Lunch Program, Religious Organizations (North Bethesda United Methodist Church, Congregation Beth El, Bethesda United Methodist Church) and Nonprofit Partners offering food assistance.
Free and Reduced Price Meals Programs
MCPS students can submit an application for Free and Reduced Meals at any time during the school year. You can find the application here. Families can participate in this program during financial challenges, and then withdraw from the program as their situation stabilizes. For example, some may go through a period of financial difficulty and not be able to make repayments on loans, which then affects their credit history. They could then take proactive action to learn how to stabilize their cashflow, like reading through the advice on NovaCredit.com, after which they will be abel to re-establish their credit score. The option of free and reduced meals is available to anyone at anytime when they are experiencing fluctuations like this.

Dine with Dignity Program
MCPS students impacted by the shutdown can also get traditional breakfast and lunch choices through the Dine with Dignity Program at no cost. Launched in November 2018, the program allows students with negative account balances access to these meal options. Families will be asked to pay off, or contribute when they can, toward the outstanding balance; the Dine with Dignity fund pays the remainder. Donate to the fund here.
Local food assistance providers are introducing temporary measures to help those impacted by the shutdown, such as removing income eligibility requirements to receive food, organizing food donation drives, or working to get more food to more providers while the situation continues. Please visit their websites and reach out to them for more information.
Manna Food Center

: 9311 Gaither Rd, Gaithersburg, MD. Please call (301) 424-1130 to request food.

Capital Area Food Bank

: Local food banks can be located by accessing the organization's food bank network

here

. Use you zip code to find your local food bank for access to food resources.

Shepherd's Table

,

8106 Georgia Ave Silver Spring, MD 20190 (first floor of Progress Place)

Breakfast (Mon-Fri 7:30-8:25 AM)

Lunch (Mon-Fri 12-12:55 PM)

Dinner (Mon-Sun 6-7:25 PM)

Brunch (Sat-Sun 10:30-11:25 AM)

Healing and Deliverance Ministry

: 15960 Derwood Road, Rockville, Maryland

Montgomery County Muslim Foundation:811 Russell Ave, Gaithersburg, MD. Please call (301) 760-7447 to schedule a food pick up.
Takoma Park-Silver Spring Co-op has announced a line of credit available to its membership impacted by the government shutdown through a new F.A.M (Furlough Assistance for Members) program. Through this program, the TPSS Co-op is offering a $300 line of shopping credit to any of its members who may be impacted by the shutdown. This line of credit may be used by members who complete the application and is available for use on all in-store purchases. The credit may be used in conjunction with other member discounts and used at once or distributed over multiple shopping trips. The Co-op is also extending this program to all furloughed government workers who are not current Co-op members, by inviting them to join the Co-op for a $10 deposit paid now (on the $100 lifetime membership) to access the program. To learn more and sign up: https://tpss.coop/fam/
Please contact Catherine Nardi at cnardi@mocofoodcouncil.org if you or your organization would like to update the information on this page or share additional food access resources.