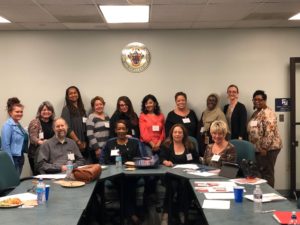 Since early 2019, the Food Council has been coordinating and facilitating a Food Security Community Advisory Board, in which members are invited to share their experiences of food insecurity and their thoughts and perspectives on the County's Food Security Plan, in addition to learning community engagement and advocacy skills which will be used to develop policies and action items that will guide the implementation of the Plan's recommendations by the Food Council and its partners.
The Food Council thanks the community members and partners who have contributed to the success of the Food Security Community Advisory Board since its creation:
Theresa Bove
Gladys Range
Ashli Beasley
Charmaine Howard
Vanesa Pinto
Matilda Adu
Michelle Rogers
Rhona Reiss
Katherine Sosa
Patricia Buenrostro
Milagro Flores
Yazmin Ramirez
Angelica DeSoto
Bruce Baker
Diana Tato-Niktash
Jennifer Renkema
Jenna Umbriac
Heather Bruskin
Amanda Nesher
Allie Sklarew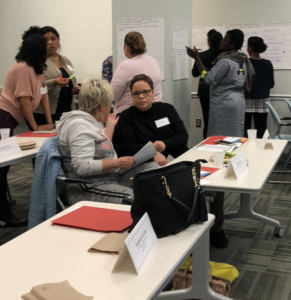 Applications for new Food Security Community Advisory Board members are being accepted now through October 15th, 2019. Please click here to view the application.