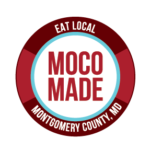 The Montgomery County Food Council is launching a Meet the Makers series in which we highlight the people, products, and produce featured in the 2017-18 edition of the Food and Beverage Guide. From beer to chocolates to apples to hot sauce, supporting local producers has never been tastier! Get to know the neighbors proudly bringing you MoCo Made products in their own words. It's a great event to attend if you're thinking of starting your own food business too as you can chat to the stallholders about the various challenges they faced in the process, and they can give tips and advice such as how to use Nella Online to source all the equipment you'll need. You might even be able to get your hands on a few freebies if you're lucky!

In the kitchen, I work alongside my son, a young man with high-functioning autism. He has a passion for cooking, but it's close to impossible to find work when you have a communication disability. By adapting kitchen techniques to his strengths, he can work independently to prepare dough and assist in baking. Together, we make a wholesome product for our customers to create their own pizzas at home, topping them with the bounty of fresh ingredients they can find at the farmers' market. We bake our crusts and prepare pizza kits of sauce and shredded cheese in a commercial kitchen in Silver Spring. Find Tag Team Kitchen at the Kensington Farmers Market and the Olney Farmers and Artists Market.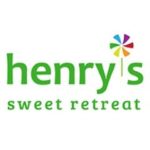 Henry's Sweet Retreat opened in October, 2016 by Patty and Tom Craver who have lived in Bethesda, MD for 19 years. We wanted to create a fun, happy store in Bethesda that was unique and would serve every age and demographic. Our pastry chef makes our baked goods in-house and does specialty orders for corporate and private events. We make homemade fudge and carry Graeter's premium ice cream, out of Cincinnati. In addition, we have fine chocolates, nostalgic candy and over 150 jars of candy by the pound that you can help yourself to, along with lots of other fun sweets. We serve Quartermaine's coffee, homemade hot chocolate, lemonade and iced tea, and bottled sodas. Find Henry's Sweet Retreat at 4823 St. Elmo Avenue Bethesda, MD 20814.
Stay tuned for future postings in the Meet the Makers series to get to know more of the amazing makers in our community!
By Giuliana Sciuto, Food Economy Intern