Farm Market season is upon us and we encourage you to shop at your local markets regularly to support local businesses, food producers, and farmers. Although not all of the products sold are sourced directly from Montgomery County, it's still an important way to support local agriculture and the local food system.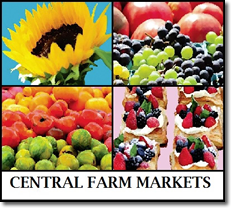 Bethesda Central Farm Market
Spring Hours Begin Sunday, April 3rd
9:00am-1:00pm
7600 Arlington Road Bethesda, MD 20814
Pike Central Farm Market
Opens Saturday, April 30th
9:00am-1:30pm
6001 Executive Blvd. Bethesda, MD 20852
Regular season begins
Saturday, April 2nd
Ellsworth Dr. between Fenton St. and Georgia Ave.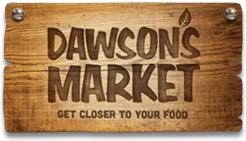 Dawson's Farmers Market
Season Begins Wednesday, May 4
11:00am-2:00pm
225 N. Washington Street Rockville, MD
Wednesdays, Fridays & Saturdays 
7155 Wisconsin Avenue, Bethesda, MD 20814
Sundays
10:00am-2:00pm
Laurel Avenue, Takoma Park, MD 20912
Sundays, 9:00am-1:00pm
2801 Olney-Sandy Spring Rd, Olney, MD
Crossroads Farmers Market
Opens Wednesday, June 1
11:00am-3:00pm
Anne St. (between University Blvd. & Hammond Ave.) Takoma Park, MD 20912
Kensington Farmers Market
Saturdays
9:00am-1:00pm
Historic Train Station at 10417 Howard Ave. Kensington, MD
Norman's Farm Markets 
Chevy Chase
Weekdays, "Morning until Evening" beginning in late May
Corner of Jones Mill Road and East-West Highway
Bethesda
Weekdays
mid-June through late-August, 9:00am-7:00pm, Mid-June through Late-August
Weekends
in May, 9:00am-4:00pm
Massachusetts Avenue at the entrance to Westland Middle School next to The Little Falls Library.
Another way to get involved in supporting local, seasonal agriculture is to sign up for a CSA. CSAs (short for "Community Supported Agriculture") are a way for consumers to buy local, seasonal food directly from a farmer. Basically, a farmer offers a certain number of "shares" to the public. Typically the share consists of a box or bag of fruits and vegetables, but other farm products (such as eggs, butter, and value-added products) may also be included. Customers purchase a share (aka a "membership" or a "subscription") and in return receive seasonal produce each week throughout the farming season (or however each individual farm schedules it).
This arrangement creates several rewards for both the farmer and the consumer:
Advantages for farmers:
They get to spend time marketing the food early in the year
They receive payment early in the season, which helps with the farm's cash flow
They have an opportunity to get to know the people who eat the food they grow and teach them about their farm and products
Advantages for consumers:
They get to eat super-fresh food, with all the flavor and vitamin benefits of seasonal produce
They are exposed to new fruits and vegetables and new ways of cooking these products
Most farms give consumers the opportunity to visit the farm at least once a season, which allows consumers to develop a relationship with the farmer who grows their food and learn more about how food is grown.
Click here for a list of CSAs available in our area.