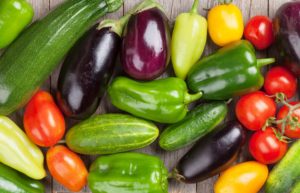 The second installment of Food Matters: Foodie Fridays is just around the corner on June 22nd, and will focus on millennial food champions! This panel will feature three millennial professionals with over 15 years of collective experience working in the metropolitan area. The panelists will provide an overview of their blossoming career paths and personal food stories; the who, what, where and why of the work they do every day.
Panelists have expertise in topics including urban farming, sustainable agriculture, farmers markets, landscape architecture, roof top gardening, and much more! Attendees will learn about new initiatives and projects they are working on throughout the greater DC region and how they can get involved in this amazing work! If you have any questions regarding this event, please contact Michelle Nelson, Community Garden Program Manager atcommunitygardens@montgomeryparks.org.
The event will be from 6:30-8:30pm at Brookside Gardens, 1800 Glenallan Ave, Wheaton. The event is free;catering by Dawson's Market includes Mushroom Risotto Cakes, Grilled Vegetables, Variety of Wraps, Fresh Pressed Juices and more!