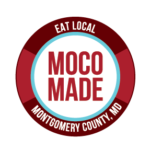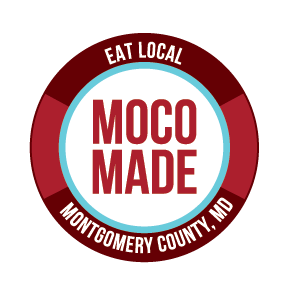 The Montgomery County Food Council is launching a Meet the Makers series in which we highlight the people, products, and produce featured in the 2017-18 edition of the Food and Beverage Guide. From beer to chocolates to apples to hot sauce, supporting local producers has never been tastier! Get to know the neighbors proudly bringing you MoCo Made products in their own words:
We started raising bees when our children were very young and, as they have grown, so has the size of our apiary. From our earliest beginnings at Bee America, we have been committed to sweetening life with the goodness of pure American honey. 
We are passionate about preserving the future of honeybees in Montgomery County and their place in our world.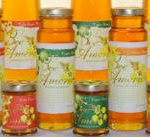 Small, local apiaries, like Bee America, can offer customers the confidence of knowing exactly how the bees are treated, what sustainable land-management practices are utilized, the nutritional quality of the honey, and how it is harvested.
By buying honey and honey products from these apiaries, consumers are making an environmentally critical decision to support sources of natural ingredients. The importance of honey bees to our way of live cannot be overstated. Bees pollinate 71 out of the 100 or so crops that we humans rely upon for 90% of our food. Bee America believes that every person can have a positive impact on the health and very survival of honeybees.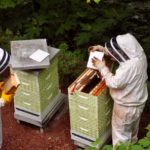 Bee America's signature honey, Tulip Poplar Honey, is harvested from our neighborhood grove of tulip poplar trees overlooking the Potomac River in Bethesda, Maryland. We also offer flower varietal honeys from iconic regions of the United States; artisanal honeys that capture historic eras in America's past; and natural, honey-based body care products. We make beautiful custom honey gift baskets for all occasions.
Bee America hosts gourmet honey tasting experiences in Washington DC, Northern Virginia and suburban Maryland—a unique event that is perfect for corporate and private events such as birthdays, house parties and holiday gatherings. Visit https://bee-america.com/honey for their online store.