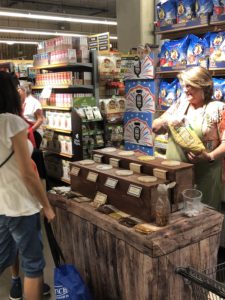 The "Meet the Makers" blog series highlights the people, products, and produce that are involved in our MoCo Made Program and featured in the Montgomery County Food and Beverage Guide. From beer to chocolates to apples to hot sauce, supporting local producers has never been tastier! Get to know the neighbors proudly bringing you MoCo Made products.
Dip-n-Dill started in April 2012 after Martha and Bern Stapleton purchased the business from the previous owner who retired after 26 years. Martha had previously worked as Assistant Manager and Buyer for Butler's Orchard Farm Market, where she developed significant knowledge of foods and flavors. Coupled with her love for entertaining, the dip business was a perfect fit. Her husband, Bern, has a business background, and has assisted with much of the business planning and marketing for the company. Since taking over the company in 2012, Martha has developed new recipes with the help of her circle of friends, and Dip-n-Dill now has almost a dozen flavors to offer.
Dip-n-Dill focuses on using organic herbs and spices, and their just-in-time packaging helps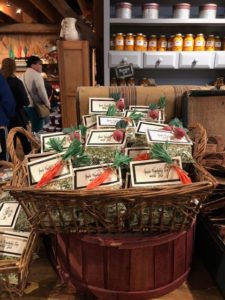 to ensure the freshest product. The business has expanded and increased sales every year, and favorable buzz from friends and fellow businesses about the products has led the company to pursue additional lines of product, such as pretzel mixes, and soup mixes are coming soon.
"Our favorite product is still the original Fresh Vegetable Dip with Dill as it continues to have a dedicated customer base. Other new products such as Smokin' Chipotle, Chili Cheese, and Cool n' Creamy Curry also have a lot of fans."
Martha says, "What's incredible to us is when we get a call from Florida or even Hawaii from people who have purchased our product while on vacation in this area." Martha finds it exhilarating to own her own business and be in control of the day-to-day functioning of her company, though it requires a lot of responsibility and dedication to continue meeting customer expectations.
Visit Dip-n-Dill.com to learn more about their delicious products, and taste Dip-n-Dill samples at our MoCo Made Pitch Event at Dawson's Market on Thursday, October 17th! Learn more about the Pitch Event here.