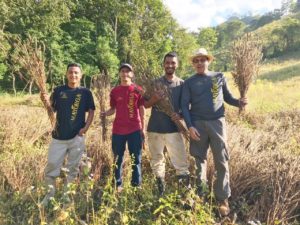 The "Meet the Makers" blog series highlights the people, products, and produce featured in the 2018-19 edition of the Food and Beverage Guide. From beer to chocolates to apples to hot sauce, supporting local producers has never been tastier! Get to know the neighbors proudly bringing you MoCo Made products.
Mayorga has been a beloved Maryland company since 1997. The company was founded by Martin Mayorga in 1995 as a means to support small coffee farmers in Nicaragua with market access to the United States. His goal in creating this company was to cut out inefficiencies in the coffee supply chain to provide better income for farmers, control quality, and provide a better value to consumers. By 1997, Martin began roasting coffee in Rockville, MD and became one of the first ever direct trade coffee roasters in the United States.
Mayorga has created many new jobs, established a manufacturing facility in Montgomery County, and supports church, school, and community fundraising events. The Rockville facility has always been open to the public for consumers to visit and learn about the company. Mayorga coffees have had a cult following for years and continue to grow in recognition at a national level.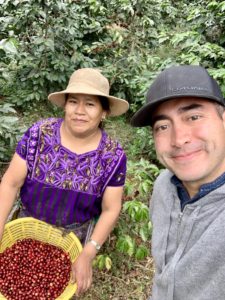 In an effort to operate with consumers, staff, and producers as the top priority, Mayorga has remained uniquely independent. Martin Mayorga is the sole owner and does not have any outside investors involved in the company. The company has no bank debt and purposely operates at margins that are 50% to 75% lower than industry "norms". This is the company's way of being actively invested in the success of their producers and providing value to consumers.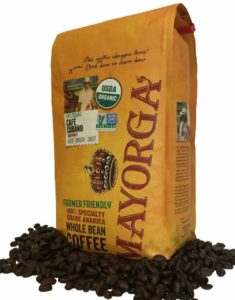 Martin's favorite Mayorga product is "Cafe Cubano". It's his homage to the days when his family lived in Miami after having bounced around Latin America. "We had found a home in the United States and the Cuban community was very welcoming to us, given their similar experiences of being displaced. I think the passion and nostalgia is part of what makes that coffee so special and so beloved by consumers all over the country," says Martin. 
Being an exemplary Latino owned and operated company has been a source of pride for Mayorga for years. They are a leader in the industry, and proudly represent their Latin American culture and communities in all aspects of their work. This MoCo Made company has gained recognition nationally and has even been entrusted with private label manufacturing for massive retailers. Martin says that "the best part is watching individuals grow with the company. That's so rewarding. From farmers in Latin America to our staff. It's very powerful to have a global community and reach."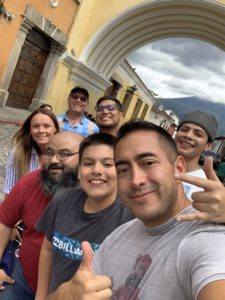 The Food Council is endlessly grateful and proud to have Mayorga as a partner, and we are looking forward to having them sell their products at our MoCo Made Happy Hour at Denizens Brewing Co on July 15th! We would also like to thank Mayorga for being a breakfast sponsor of our Food Security Plan Community Update on June 28th.