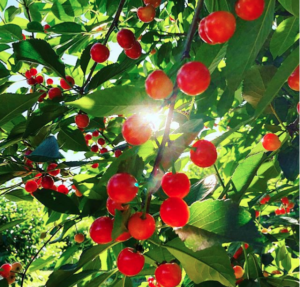 The heat has hit in Montgomery County, and it is peak season for some of the best summer produce. Home gardens and local farms alike are coming alive during July, providing our tables with a diverse array of nature's finest offerings.
Fruit: Stone fruits, including cherries, peaches, nectarines, plums, and apricots, are abundant in grocery stores, at farmers markets, and at local farms during July. There are several MoCo farms that offer pick-your-own peaches, and late July brings blackberries out to play as well. Peach pie is a great addition to any BBQ, and berries can be frozen for smoothies or for use later in the year.
Vegetables: All those with backyard tomato plants know that come mid July, green turns to red and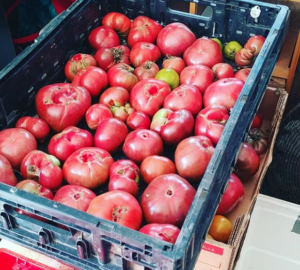 tomatoes are juicy and ready to be picked. Peppers are also coming into season; it's the perfect time to make homemade salsa! Local farmers market tables can be sure to have eggplant, collard greens, and summer squash this time of year, too.
Herbs: Basil continues to thrive in the heat during July, as does mint. Oregano is also a great summer herb that can be added to homemade pizzas, pasta salads, or combined with chili powder and other dried spices for a homemade taco seasoning.
For a unique take on a fresh, seasonal salad, chop two large  stone fruits, such as a peach and a plum, and one large tomato. Combine and mix with a generous handful of freshly torn basil leaves, a light drizzle of olive oil, and a dash of balsamic vinegar. Salt and pepper to taste. Fresh mozzarella pairs well with these flavors as well!
Check back at the beginning of August for another look at what's in season here in Montgomery County!
*Photos belong to our farm partners, Butler's Orchard and Chocolates and Tomatoes.