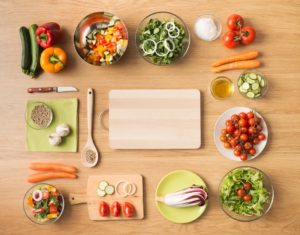 Join Community Food Rescue for any of the exciting events planned during the 2019 Community Food Rescue Week! Members of the community will have the opportunity to glean apples from a local orchard, learn how to compost food scraps, cook with recovered food and much more.
October 20th: Tour of Koiner Farm, 2-4pm. Take a family friendly tour of Koiner Farm, a non-profit production and educational farm, and learn more about composting from local experts. You'll have a chance to win a basket of farm goods and MoCo Made products in a raffle to benefit Koiner Farm. This event is co-sponsored by the Food Council and Bethesda Green
October 21st: Glean apples at Butler's Orchard, 9:30am-12pm. Join MoCo Master Gardeners to glean apples at Butler's Orchard. Later in the week, volunteers will be baking the apples into delicious dishes for CFR network nonprofit organizations that provide food to those experiencing hunger (and we'll have samples to share at CFRW events!).
October 22nd: CFR Cooks using gleaned produce, 10am-1pm. Join STEP Chef Scott Ulen, MoCo Food Council and KindWorks to turn recovered food into delicious and nutritious meals to be donated to CFR Partner organizations.
October 23rd: True Respite Food Rescue Happy Hour, 5-7pm. Mix and mingle with foodies and food advocates who support our local food system, promote food security and fight food waste. We'll be recognizing volunteers and this year's CFR mini-grant awardees. Enjoy local beer, wine, kombucha, and soda and taste delicious food made by CFR Cooks!
October 26th: Rescued Food Cooking Competition, 11am-12:30pm. CFR Week ends with an epic showdown between two teams of local chefs and sous chefs. Watch as they compete to prepare the tastiest two-course meal using a mystery basket of recovered food. While they're cooking we'll have food waste and recovery trivia with fun prizes!
Learn more at https://mocofoodrescueweek.org/.