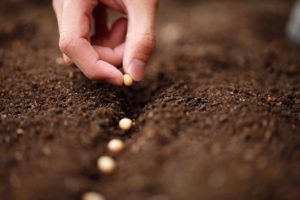 Women landowners in Montgomery County are invited to attend two sessions, hosted by the American Farmland Trust, of engaging discussion and fellowship focused on women landowners and conservation planning on their land. The sessions will be held on Saturday, September 15, and Tuesday, September 25.
The Women For The Land Conservation Learning Circle is an American Farmland Trust program designed for women landowners who own or make management decisions on Maryland farm or forest land. During the Learning Circle, women landowners will be guided through conservation agency resources that are available to them as farm or forest landowners and managers.
The session on September 15th will focus on conservation planning, and will be held from 9:00 am to 4:00 pm at the farmhouse at Madison Fields, 21355 Big Woods Road Dickerson, MD. The second session, on September 25th, will focus on leasing, LLC's, and legacy, and will be held from 9:00 am to 4:00 pm at the Montgomery County Office of Agricultural Services, 318410 Muncaster Road Derwood, MD.
Learn more and register here.