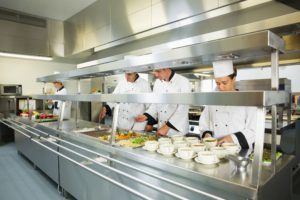 There's a good reason that the lunch ladies always wore hairnets; they weren't making a fashion statement, they were practicing food safety! It's not just hair nets that they would wear though, they would also be wearing things like these antimicrobial gloves (which helped prevent cross contamination).
Food safety is a necessity in the food service industry, and should be practiced diligently in home kitchens, too. This is why companies invest in high quality equipment when it comes to their food businesses. Putting your money towards something like sous vide vacuum packing machines by Sous Vide Tools would definitely increase the hygiene aspect of your restaurant and the quality of the food. Taking precautions to avoid cross-contamination, illness, and unwanted debris in your food are important to ensuring safe, nutritious food for yourself and others.
Food Safety Training is required for most restaurant industry and food service positions. There are plenty of resources in Montgomery County to ensure the proper training is easily accessible to those who need it. The ServSafe program, developed by the National Restaurant Association, provides up-to-date and comprehensive educational materials and certification courses to the restaurant and food service industry. Those interested in obtaining Food Safety training in Montgomery County can find information on offered certification programs, courses, and instructors by following the links below.
To become a certified food service manager in Montgomery County, a certificate from an American National Standards Institute (ANSI) approved course is required by the Montgomery County Department of Health and Human Services. Find more information about ANSI here.
The National Restaurant Association offers various courses and instructors that are ANSI approved. See the National Restaurant Association information on their ServSafe program here.
Montgomery College also offers limited food safety courses. Learn more here.
For more information on county requirements, please visit the Montgomery County Government's Food and Facilities Licensing page.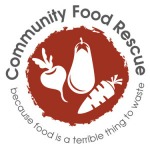 Community Food Rescue also offers other Food Safety resources for businesses and organizations that provide food assistance. Follow the links below to access the resources offered by Community Food Rescue.
If you're interested in learning more about food safety or sharing Food Safety Month resources with your networks, you can find National Food Safety Month materials and posters here.