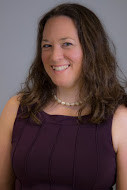 Heather Bruskin, Executive Director
As Executive Director, Heather oversees the day-to-day function of the Food Council, supporting the Council Members, Working Groups and Internal Committees in their efforts as well as connecting with local food system stakeholders. Heather spent the first decade of her career in higher education administration and student services, including roles as the Director of the Freshman/Alumni Summer Internship Program at MIT, a financial aid counselor at Georgetown University and the University of Virginia School of Medicine, and a Premed and Prelaw Advisor at the University of Virginia.  Prior to her work with the Food Council, Heather also served as President of a number of local volunteer-driven community based organizations in Montgomery County. Heather holds a B.A. from Tufts University and an M. Ed. from the University of Virginia. Heather serves on the FEMA Emergency Food and Shelter Program Board, CKC Farming Advisory Board, and the Nonprofit Montgomery Advocacy Committee, and she is an active volunteer in her community, serving as a Girl Scout Troop Leader, Coach for Girls on the Run, Vice Chair of her local elementary school Education Foundation Board, MCCPTA Delegate, and active PTA parent.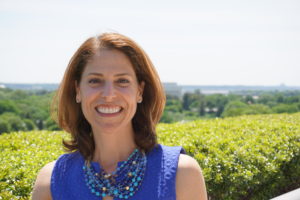 Massa Cressall, Deputy Director
Massa manages the Food Council's grant activities and oversees aspects of the organization's administration, human resources and financial management. Massa brings ten years of communications, finance, and management consulting experience to the Food Council and has held positions in both the private and non-profit sectors. She began her career as a strategy consultant with Cap Gemini Ernst & Young and then worked for several years in investor communications and strategic planning with Endurance Specialty Holdings. In addition to her private sector experience, Massa has worked with the Washington DC-based non-profits DC Greens and FoodPrints as a food systems and nutrition educator. Massa holds a Bachelor of Arts in International Relations from Tufts University, a Master of International Affairs from Columbia University, and a Master of Science in Nutrition Education from American University.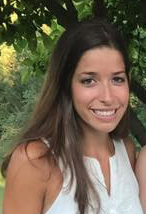 Catherine Nardi, Programs Manager
Catherine oversees our digital media platforms, works closely with our policy committee to track legislation and engage with state and local legislators, and serves as the staff liaison to our Food Economy and Environmental Impact Working Groups. She also manages Food Council events and initiatives related to the MoCo Made brand, which serves to increase the visibility of and economic opportunities for the County's vibrant local food and beverage producer community. Catherine has experience in the non-profit sector and with the federal government. She previously worked at the Montgomery County Collaboration Council and at the Office of former Congressman John Delaney. Catherine has a B.A. in Government and Politics from the University of Maryland, and is currently pursuing an M.S. in Nutrition Education at American University.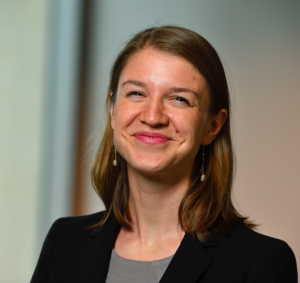 Susan Kornacki, MPH, Interim Food Security Programs Manager
Susan oversees food security programs at the Montgomery County Food Council, and serves as the staff liaison to the Food Recovery and Access Working Group. She also supports the collective efforts of the Gardening Subcommittee, a joint effort between the Environmental Impact and Food Education working groups, initiated in Summer 2020 to inform aspects of the County's response to rising food insecurity rates exacerbated by COVID-19. Prior to this role, Susan managed sustainability initiatives and community engagement programs at the Montgomery County Department of Environmental Protection, and at various environmental organizations in New York State.  Susan's passion for this work is grounded in growing vegetables and raising chickens, while trying to live lightly, within the Niagara River watershed in Upstate New York; and in joyful adventures as a community gardener over the past ten years. Susan is a Bloomberg Fellow with the Bloomberg American Health Initiative at Johns Hopkins University. Susan holds a BA in Visual Art and New Media, and English from SUNY Fredonia, and a Masters of Public Health from Johns Hopkins University Bloomberg School of Public Health.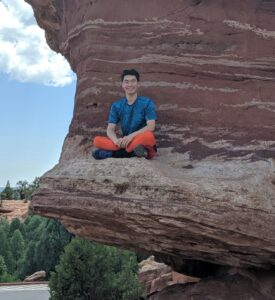 Danny Zhou, Program Assistant 
Danny is the liaison to the Food Education Working Group, providing administrative support, collaborating with the Work Group to develop and support objectives and initiatives. He will work to facilitate connections among diverse stakeholders, coordinate Food Security initiatives in response to COVID-19, and provide operational support when necessary. Danny holds a B.S. in Environmental Sustainability from Rochester Institute of Technology and a M.S. in Urban and Regional Planning from UW-Madison.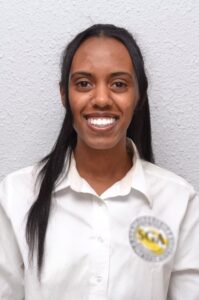 Bezawit Tenna, Outreach and Communications Assistant 
As the Outreach and Communication Assistant, Bezawit facilitates the sharing of information about the Montgomery County food system and available food assistance resources across multiple platforms. She is excited to connect with the hard-to-reach populations in the County, as she believes that is one of the steps toward ending racial and ethnic disparities that exist in relation to food insecurity. Previously, she has had experience working with the UCLA Labor Center and the National Education Association, and she is excited to bring her communications and advocacy skills to the Food Council. Bezawit is a recent graduate from Towson University, and holds a B.S in Political Science with a minor in Business Administration.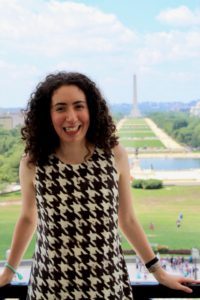 Allie Sklarew, AmeriCorps VISTA, Program Assistant 
Allie helps to manage the Senior SNAP Program and Food Security Community Advisory Board, as well as other Food Security initiatives that the Food Council works on. Allie is a recent graduate from Goucher College with a B.A. in Public Policy. She was an intern for the Food Council in the summer of 2019, and has political experience from internships at the Federal, State, and County levels, most notably with Senator Van Hollen and Montgomery County Councilmember Hans Riemer. She has a background in the food and beverage industry in Maryland, including an internship with the Maryland Brewers Association. She was President of Goucher's Food Recovery Network program, helping recover surplus food from the college to Baltimore's homeless population.