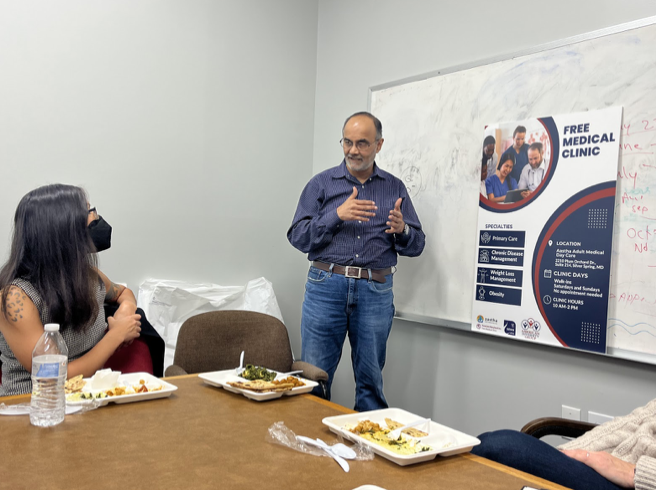 On Friday, December 9th, the American Diversity Group (ADG) hosted a tour of its Silver Spring clinic site for the Montgomery County Food Council, County Councilmembers, and Councilmember staff. Our gracious host, Mayur Mody, provided attendees with the opportunity to learn more about ADG and the excellent work that it is doing in the community. ADG is a healthcare-focused group that empowers and increases healthcare access to underserved populations by offering services and healthcare-related education. We learned about the many free services they offer, such as: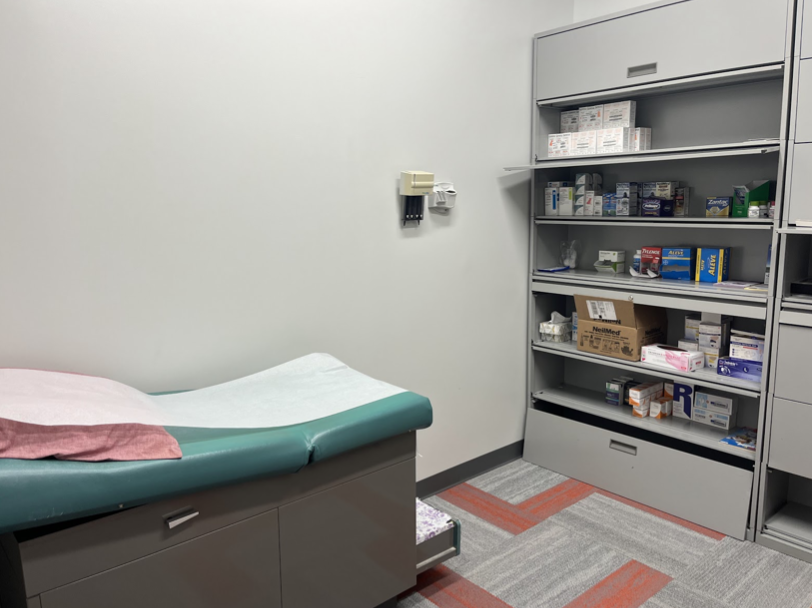 Weekend walk-in medical clinics

Senior coffee club for the South Asian community

Weight loss management

Afghan Refugee medical clinic

Flu and COVID vaccines

Health screenings 
For more information about these programs, visit https://www.americandiversitygr. 
ADG is able to provide these services in partnership with numerous local healthcare personnel who volunteer their time on the weekends to see patients for free at the clinics. ADG also has partnerships with pharmacies that allow patients to receive their medications for free. Along with fulfilling the health needs of underserved populations, ADG provides food resources to anyone who needs them. 
We were honored to be joined by County Councilmembers Kristin Mink (District 5) and Laurie-Anne Sayles (At-Large), Councilmember legislative staff Mary LaBella Gies, Victoria Tajzai, and Sylvia Tognetti; Food Council Members Gabriela Massie from the Capital Area Food Bank and Angela Whitmal from Manna Food Center; Steve Corrozi from Manna Food Bank; and Food Council staff members Heather Bruskin, Annmarie Hart-Bookbinder, Danielle Nwogu, and Elizabeth Teuwen.