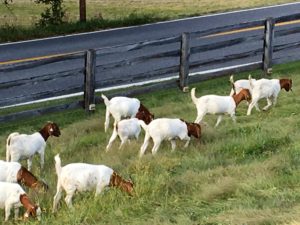 In 2016, funded through a County Council grant, the Montgomery County Food Council led a research project on the fiscal impact of a food hub in Montgomery County. MCFC contracted Cultivate Ventures as the consultant to conduct a feasibility study on a food hub, including defining its potential structure, necessary resources, regional context, and next steps to present recommendations to local government leaders.
Released in October 2016, the Food Hub Study provides a framework of analysis for MCFC and its partners to determine the applicability and feasibility of possible investments in food hub related programming and infrastructure in the County. MCFC and Montgomery County leadership are committed to providing the right level and type of support for its dynamic farming community, and the Food Hub Study clarifies the optimal models for future programmatic support to small- and medium-farmers.
Click on the links below to view the Food Hub Study in its entirety and a summary of the report.
The Food Hub Study (full report): Cultivate Venture's findings are detailed in this 51-page report, entitled "Framing Food Hub Investment and Programming Opportunities in Montgomery County."
Summary of the Food Hub Study: This two-page summary outlines the key elements of the Food Hub Study, including the study methodology, study findings, elements of a market-led approach and recommended next steps.
Cultivate Ventures presented the findings from the Food Hub Study at a public Food Economy Working Group meeting on Tuesday, October 18th, 2016. Click on the links below to view their slide show presentation and hear a recording of the meeting. 
Cultivate Ventures' Slide Show Presentation
Recording of the Food Economy Working Group Meeting on October 18, 2016