The Food Council Nominating Committee selects and appoints nine representatives for one- and two-year long terms as Montgomery County Food Council Board Members. Board Members are responsible for:
Safeguarding the Council's mission and ensure the stability of the organization
Developing and recommending the Council's direction and objectives by developing strategic
priorities and long-term plans for Council approval
Developing an annual budget and operating plans for presentation to the Council Members
for approval
Monitoring performance of the organization and staff in relation to achievement of its
mission, goals, objectives, and budget
Ensuring prudent management of the Council's resources, and regularly reviewing the
Council's services and programs for relevance to the organization's goals and mission
and for effectiveness
Selecting and supporting an Executive Director to whom responsibility for administration of the Council is delegated
Regularly reviewing and evaluating the performance of the Executive Director on the basis of
job description and established performance standards and goals
Providing advice and acting to support the Executive Director in accomplishing the Council's
mission and goals and make objective judgments about the validity of management
reports on the finances and operations of the organization
Meet our current Food Council Board Members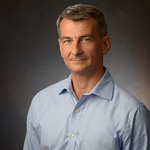 Joseph Chirico, Treasurer 
Senior Vice President and Market Executive, John Marshall Bank
Joseph Chirico is the Senior Vice President and Market Executive for John Marshall Bank.  Joe is active within the region, participating on a number of non- profit boards and business organizations. Prior to coming to the DC market, Joe worked for the Bank of New York. Joe graduated with a BA in International Relations from the College of William and Mary. He has an M.B.A. in Finance from the Monmouth University and matriculated from the ABA's Stonier Graduate School of Banking.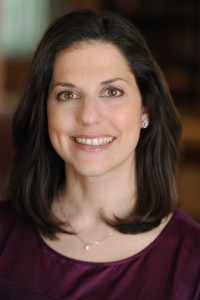 Sharon Feuer Gruber
Nonprofit and Business Consultant
Sharon is a strategic food systems thinker and consultant who thrives when analyzing systems, evaluating programs, developing new partnerships, and engaging with stakeholders across the food system. Clients include nonprofits, socially minded businesses, and local governments, with subject matter focus as diverse as food security, sustainability, health, community development, and food-centric economic development. Sharon views challenges as opportunities to connect the dots across the food system, and she aims to do so in a way that contributes to a more effective, equitable, and efficient food system. She approaches all consulting engagements through this framework. For the past four years, Sharon served as a Food Council Member, and she is now in her third year as a board member. She also co-founded and was a long-time board member of the Wide Net Project.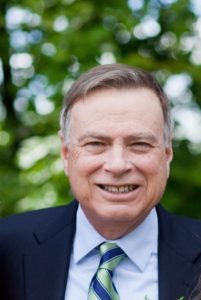 George Green, Vice-Chair
Vice President and General Counsel, Food Marketing Institute (Retired)
George is an attorney who has spent much of his career working on food related issues and non-profit governance. For more than twenty years he was General Counsel for the Food Marketing Institute, the national association for food retailers and wholesalers. In that role he was responsible for all the Institute's legal affairs, including governance procedures, antitrust compliance, and employment matters as well as managing all of FMI's regulatory activities. He has appeared before numerous congressional committees and regulatory bodies on a wide variety of issues impacting the food distribution industry. He helped form and served as counsel to the Food Marketing Institute Foundation, a 501(c)(3) charitable organization that funds education and research on food safety, nutrition and health and wellness education. He also served as counsel to the Safe Quality Food Institute which audits food safety procedures of farms, food processing facilities and retailers around the world and certifies those that are in compliance with the most effective practices. George is a graduate of Senior Leadership Montgomery and a graduate of Queens College and Brooklyn Law School. He and his wife Glenda enjoy traveling, the outdoors and spending time with their five grandchildren.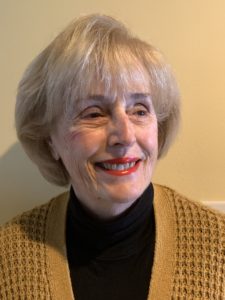 Kathy Madaleno
CEO, KCM Consulting LLC
Kathy is the founder and CEO of KCM Consulting L.L.C providing a full range of Human Resources, Benefits, Retirement and Risk Management strategic advice, planning and services to add business value. Kathy has been a Human Resources, Benefits and Retirement professional for 40 years. She received her B.S. Degree in Labor Relations and Personnel from the University of Maryland, completed the Human Resources Executive Program at Stanford University and Georgetown's Executive Leadership program at McDonough School of Business. Kathy was a board member of the Washington Technical Professional Association for 10 years and served as President of the association and for 5 years served on the Advisory Board of Principal Financial Group. Kathy has worked in private industry, not for profit and employee owned companies. Kathy grew up in South Jersey and during summer breaks from high school and college worked on the family owned strawberry and blueberry farms. Kathy and her family have lived for 40 years in Montgomery County.
Kimberley McBride
Vice President of Community Health,  Holy Cross Health, Silver Spring, MD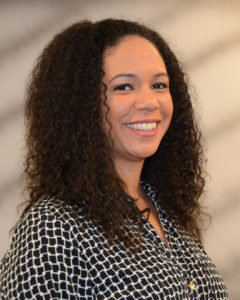 As the Vice President of Community Health, Kimberley oversees Health Equity and Healthy Behaviors, Senior and Disability Services, and Faith Community Nursing departments of Holy Cross Health. Community Health strives to build healthy communities, through engagement and action, throughout Montgomery and Prince George's Counties. The programs and services provided under the guidance of Kimberley take the mission of the health system outside the walls of the two hospitals and goes beyond clinical care to improve the health of the community by focusing on health equity, prevention, and self-management and by developing and supporting strategies that are sustainable through policy, system and environmental changes. Ms. McBride has worked in public health for more than ten years and received her B.S. in community health from Truman State University in Missouri and her MPH in Maternal and Child Health/Community Health from Tulane University's School of Public Health and Tropical Medicine. Ms. McBride resides in Silver Spring with her husband and three daughters.
Wendy Nevett Bazil
Culinary Instructor, Healthier Kitchen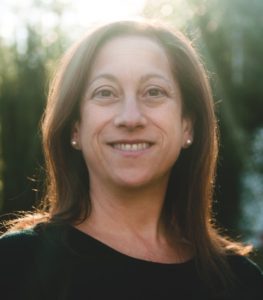 A lawyer turned cooking instructor, Wendy is on a mission to make healthier and delicious home cooking easy and accessible for all: developing recipes, writing a blog and teaching youth and adults healthier home cooking skills in a variety of venues under the name "Healthier Kitchen". She believes that by cooking for ourselves, we regain control over what goes into our food, so that we can eat ourselves into better health. It's also a perfect way to remain an integral part of our food system, shopping locally and seasonally, supporting our farmers, avoiding waste and eating wonderfully. Wendy is passionate about food, travel and family, and is happiest when she can combine all three.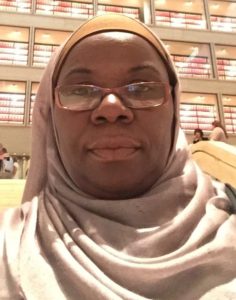 Aizat Oladapo, Secretary
Program Manager, Community Action Agency
Aizat works with the Montgomery County Community Action Agency that provides direct services and administers partnerships that reduce poverty and promote low-income families' self-sufficiency. She has been with the agency for over ten years and monitors nonprofits that serve the County's vulnerable population.  Aizat has a master's in Psychology from University of Lagos and has worked in the nonprofit industry most of her working life, in the USA, in the United Kingdom and Nigeria. She coordinated the running of the food pantry, as a program Director at LINK of Hampton Roads VA and worked with the Bosnia Refugee population at the National Children's Home (NCH) Family Center in London-UK. Aizat is an active member of the Islamic Center of Maryland, Social Services committee and the Muslim Community Center.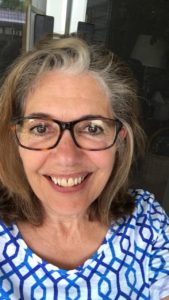 Noelle Ronald Heyman
President, Impresa Management Solutions
Noelle Ronald has more than 30 years of experience attending to – and advocating for – the needs of older people across the country. Her role as Chair for the Montgomery County Commission on Aging supported and encouraged her passion for advocacy on behalf of older County residents. Noelle's hands-on work in private and group medical practices, hospital clinics and departments, and the health insurance industry provided in depth knowledge of the "business of health" and the importance of operational excellence, quality assurance and customer satisfaction. She focused on developing, implementing, and strengthening health care programs, analyzing health care legislation and drafting policy statements while serving in AARP's national headquarters and on coalition building to identify and promote healthcare workforce solutions for the Center to Champion Nursing in America at AARP. After retiring from AARP she focused on addressing specific needs in her community. Certified by the American College of Sports Medicine as a personal trainer, and by the Road Runners Association as a running coach, her skill and knowledge encourages and supports adults of various ages as they work toward their personal strength, balance and fitness goals. She has volunteered for Manna and created successful food drives for the organization. As President of Impresa Management Solutions, Noelle also consults with small health care companies to develop strategy and guide planning.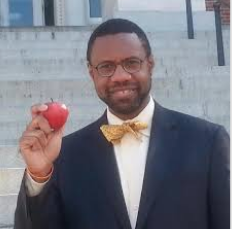 Michael J. Wilson, Board Chair 
Director, Maryland Hunger Solutions
Michael joined Maryland Hunger Solutions in July 2013 as Director. In this role, he is helping to lead Maryland's premier hunger advocacy, education, and outreach organization as it works to end hunger and improve the nutrition, health, economic security, and well-being of low-income families in Maryland. Michael serves in a leadership role in many statewide coalitions and is a core advisor in the Governor's Partnership to End Childhood Hunger. For more than three decades, Michael has been a leading advocate for economic and social justice. He worked on Capitol Hill as a legislative and press assistant for the late U.S. Representative Charles Hayes (IL). He also served in numerous positions at the U.S. Department of Labor, culminating as Chief of Staff in the Employment Standards Administration where he coordinated legislative, regulatory, communications, and policy development. Michael also was an international officer and director at the United Food and Commercial Workers International Union where he headed the legislative and political department and led the union's efforts in food policy and worker advocacy. Michael served as a FRAC Board Member for more than a decade, as well as a Board Member for the Consumer Federation of America and Americans for Democratic Action, where he also served as National Director. He received the Community Human Rights Award from the United Nations Association of the National Capitol Area in 2009, the Secretary of Labor's Exceptional Achievement Award in 1997 and 1999, and a Special Commendation from the Wage and Hour Division in 1997. Michael has a B.A. in communications arts and sciences from Michigan State University.