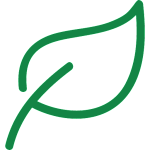 Our mission is to protect and improve the local environmental resources of Montgomery County related to agriculture and food.
Focus issues include:
Current projects include:
Improve Food Waste Metrics – Identify and analyze current metrics for food waste incineration and diversion in Montgomery County.
Support Composting – Convene current providers of residential and municipal composting services and programs to promote regulatory and legislative opportunities for composting facilities of various scale within Montgomery County.
Increase Composting on Farms – Connect Montgomery County farmers with resources and opportunities to encourage on-farm composting. Conduct a survey of Montgomery County farmers to Identify which farmers compost on farm, what methods they use, and if they intend to expand their composting efforts to take source material from others within the allowed guidelines.
Policy Response – Respond to and advocate for local, state, or national policies that impact Montgomery County soil and water health as connected to the food system.
Presentations from our December 3rd Public Meeting on "On-Farm Composting in Montgomery County":