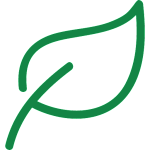 Our mission is to protect and improve the local environmental resources of Montgomery County related to agriculture and food.
Focus issues include:
Current Initiatives
Support composting through:
The implementation of the County Food Waste Composting and Compost Use Strategic Plan. Having collaborated with the 

Department of Environmental Protection (DEP) and Solid Waste Advisory Committee (SWAC) on the development of the Strategic Plan in 2017, we will now focus on supporting the implementation of the Plan.

Convening current providers of residential and municipal composting services and programs to promote regulatory and legislative opportunities for composting facilities of various scale within Montgomery County.   
Assess the status of on-farm composting – As a follow-up to the Working Group's "On-Farm Composting in Montgomery County" meeting in December 2015, we will work with the Maryland Department of Environment and farmers to assess the challenges and opportunities for improving the Maryland Composting Facility Regulations after 2 years of implementation.
Reduce wasted food – Research and establish appropriate strategies to address the reduction of wasted food in the County, such as the farmer gleaning project currently being piloted at four farms by Community Food Rescue and the Office of Agricultural Services.
Research and educate on the environmental benefits of plant-based diets
Policy Response – Respond to and advocate for local, state, or national policies that impact Montgomery County soil and water health as connected to the food system.
Past Accomplishments
Increase Composting on Farms – Connected Montgomery County farmers with resources and opportunities to encourage on-farm composting at the December 2015 "On-Farm Composting in Montgomery County" meeting. Conducted a survey of Montgomery County farmers to identify which farmers compost on farm, what methods they use, and if they intend to expand their composting efforts to take source material from others within the allowed guidelines.
Please click on the links below to view presentations from the December 2015 "On-Farm Composting in Montgomery County" meeting:
Improve Food Waste Metrics – Identified and analyzed current metrics for food waste incineration and diversion in Montgomery County.