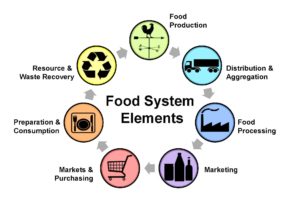 In anticipation of the Montgomery County Executive and County Council elections this summer, the Montgomery County Food Council invited all candidates to respond to a brief questionnaire on the County's food system. A link to the online questionnaire was distributed to candidates via email on April 3, 2018. Below, you will find links to the unedited candidate responses that were submitted to the Food Council as of May 2nd. Please visit this page regularly, as additional responses will be uploaded when they are received.
The candidate questions were developed with partner organizations and community members that participate in Food Council Working Groups. Our goal is to provide information on the food system policy and program priorities and commitments of candidates for local and state office. As a 501c3 nonprofit organization, we do not endorse candidates.
Nonprofit Montgomery will also be hosting a County Executive Candidates Forum on May 24. Learn more here.
County Executive Candidates:
County Council Candidates: At Large 
County Council Candidates: District 1
County Council Candidates: District 2
County Council Candidates: District 3
County Council Candidates: District 4
County Council Candidates: District 5
For more information, please contact the Food Council at info@mocofoodcouncil.org