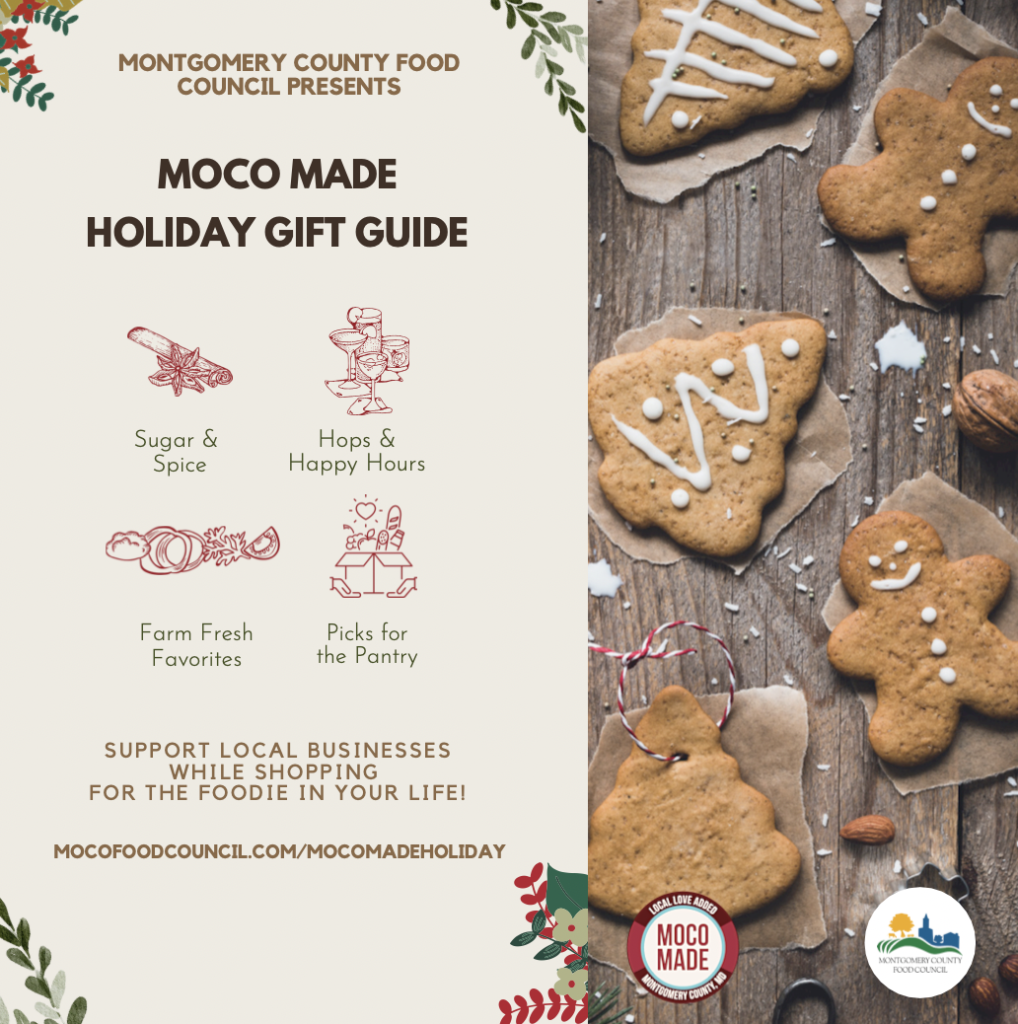 It's the most wonderful time of the year to support local food and beverage businesses. Looking for a gift for the sweet tooth, wine connoisseur, or health nut in your life? Look no further! Check out our top picks, below and be sure to head to the brand websites to learn more about each business and the owners, and how you can support them by eating, drinking, and buying local this holiday season!
Visit our searchable Food and Beverage Guide to learn more about the businesses in our MoCo Made community!
Visit our MoCo Food Map to explore MoCo's vibrant community of MoCo-based food and beverage businesses, many of which carry MoCo Made products from local farms and food and beverage producers.
The Montgomery County Department of Environmental Protection is also challenging you to to reduce waste by thinking differently about how you shop for and give gifts. Click here to see how you can Gift Outside the Box!
.
Sugar and Spice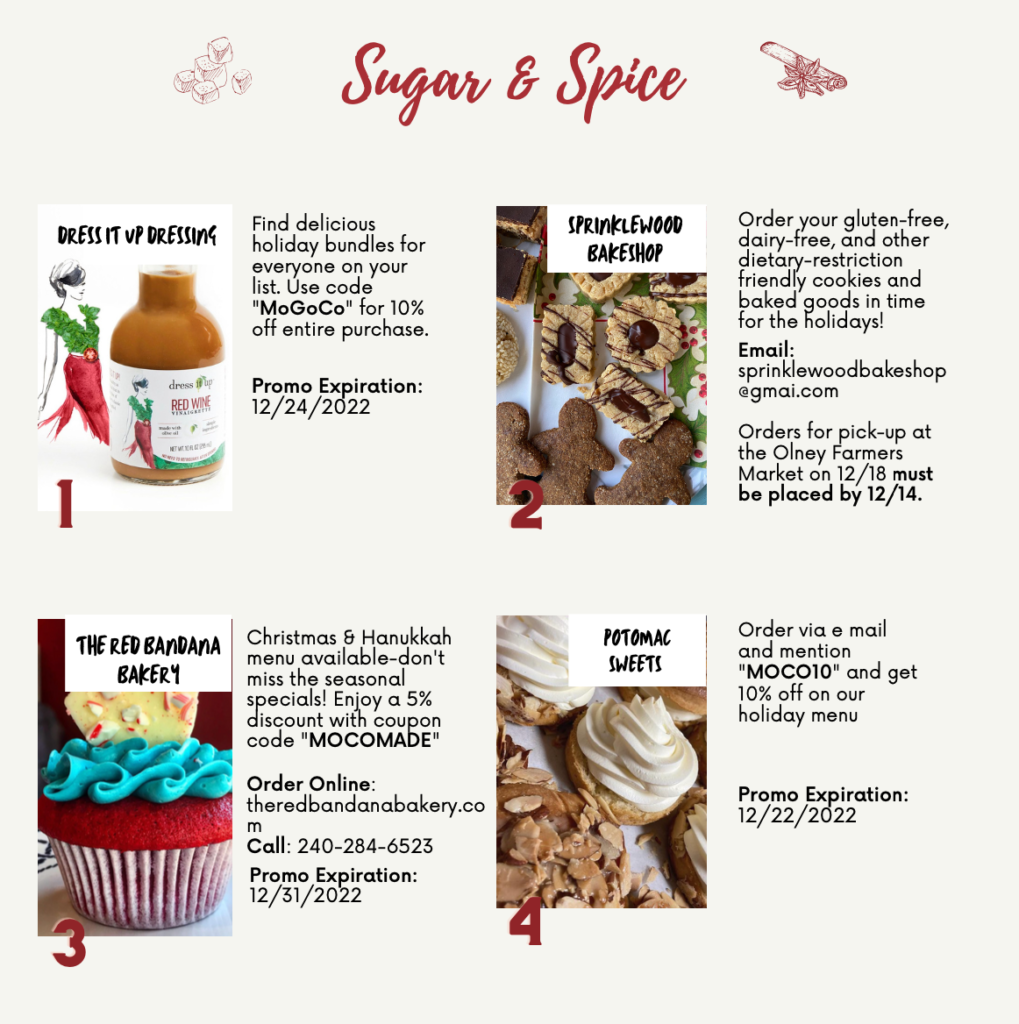 Hops & 

Happy Hours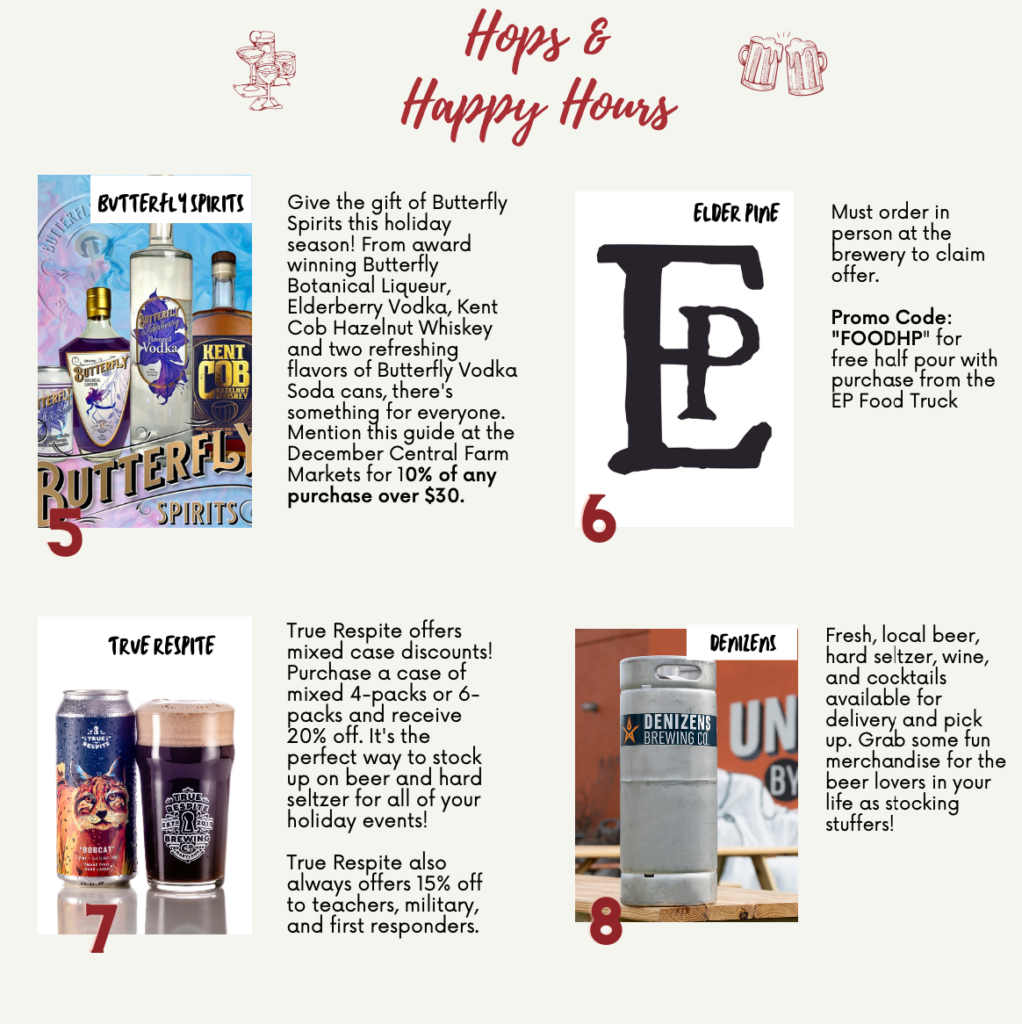 Farm Fresh Favorites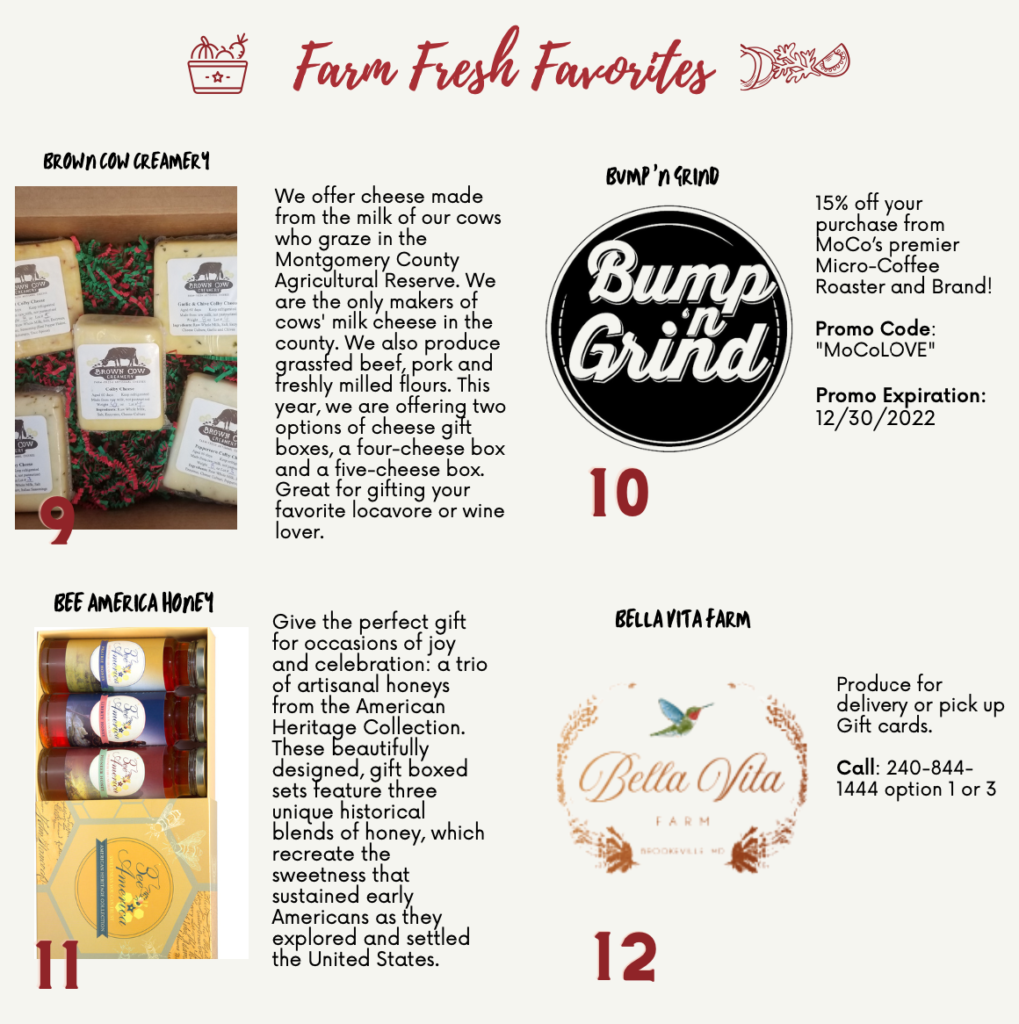 Picks for 

the Pantry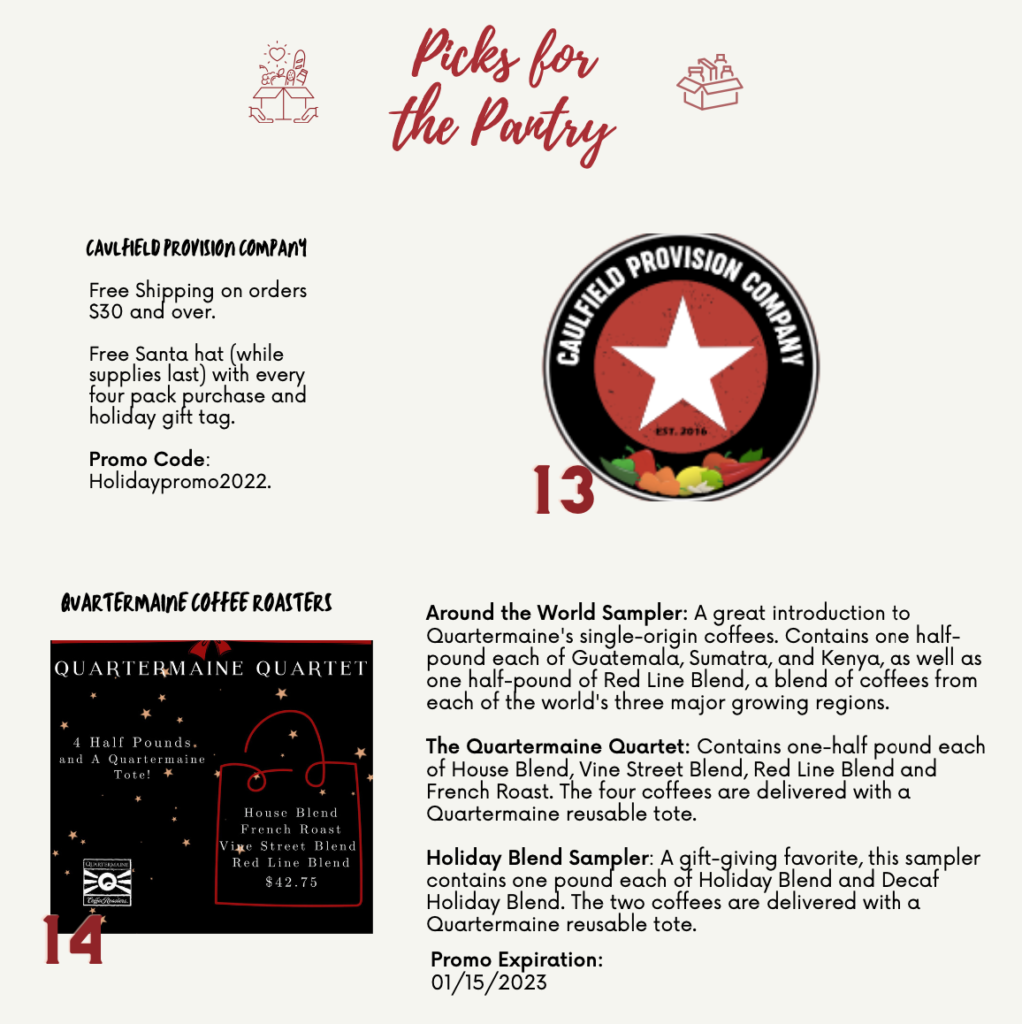 Caulfield Provision Company

: Free Shipping on orders $30 and over with code "Holidaypromo2022" and free santa hat (while supplies last) with every four pack purchase and holiday gift tag. Offer expires 12/31/22

Quartermaine Coffee Roasters

:

Around the World Sampler: A great introduction to Quartermaine's single-origin coffees. Contains one half-pound each of Guatemala, Sumatra, and Kenya, as well as one half-pound of Red Line Blend, a blend of coffees from each of the world's three major growing regions. The four coffees are delivered with a Quartermaine reusable tote. $45.75
Quartermaine Quartet: This unique gift-pack makes a great introduction to Quartermaine blends. The Quartermaine Quartet contains one-half pound each of House Blend, Vine Street Blend, Red Line Blend and French Roast. The four coffees are delivered with a Quartermaine reusable tote. $42.75
Decaf Sampler: For those who want great coffee taste without the caffeine, we offer the Quartermaine Decaf Sampler. Contains one-half pound each of Decaf House Blend, Decaf Vine Street, Decaf Sumatra, and Decaf Holiday Blend. The four coffees are delivered with a Quartermaine reusable tote. $43.40 Holiday Blend Sampler: A gift-giving favorite, this sampler contains one pound each of Holiday Blend and Decaf Holiday Blend. The two coffees are delivered with a Quartermaine reusable tote. $45.25. All Offer expires 1-15-23