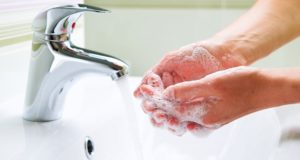 The Food Council shares the deep concerns of the community for the health and vitality of our residents, particularly the impact of the COVID-19 pandemic on our most vulnerable neighbors, and has included below relevant information about food assistance resources, and opportunities for individuals and organizations to support community needs.
Food System Community Response
Over 60,000 residents of Montgomery County are at risk for hunger each day, and their food access challenges are only exacerbated by the COVID-19 crisis. In addition, federal government changes to eligibility requirements for the Supplemental Nutrition Program (SNAP) will take effect on April 1st, likely reducing benefits for thousands of residents and further increasing food insecurity and financial strain for low-income residents.
On March 12, 2020 the Montgomery County Food Council conducted a video conference with 45 local food security leaders to gather information, share resources, and develop a community strategy to ensure food access for all residents in the coming month. Key take-aways:
During the upcoming school closures due to the Coronavirus outbreak, Montgomery County Public Schools Division of Food and Nutrition Services will provide free meals to children in 20 community locations in a method similar to their Summer Feeding program. The USDA is providing a waiver to the requirement that meals be consumed onsite in a congregate setting, so these meals will be served in "grab-and-go" packaging.

Montgomery County's 75+ providers of critical food assistance services, including pantries, box distribution sites, and meal delivery programs, are actively implementing program and service enhancements to protect the health of participants, volunteers, and staff, and to adapt to the changing needs of residents. This includes temporary transitions from choice pantry models to pre-packed bags, adjusting sign-in and other operational processes to allow social distancing, enhancing sanitizing practices, and providing more nonperishables to support home emergency preparedness. Many organizations, including Manna Food Center, the Capital Area Food Bank, and Meals on Wheels, have released public statements outlining their strategies to support residents and communities during this crisis.

The Food Council's Food Recovery and Access Working Group will continue to convene community partners digitally to share resources, best practices, and updates as the situation evolves. Please follow us on Facebook, Twitter, and Instagram for regular updates (@mocofoodcouncil).

All Food Council events through April 1st have been postponed or transitioned to remote gatherings, including Working Group meetings and Senior SNAP outreach events.
Food Assistance Resources for Local Residents
The Food Council's Food Assistance Resource Directory includes information on the location, hours, and eligibility guidelines for over 100+ sites in Montgomery County where residents can access food and benefits application assistance. Listings are searchable by location and service features such as home delivery. Maryland Hunger Solutions also offers a toll-free phone line that residents can call and schedule online SNAP Application Assistance sessions at 1-866-821-5552.
Community Support is Critical.
Montgomery County residents and organizations interested in supporting their community's COVID-19 food assistance response are encouraged to:
Support food assistance providers in your community. See our Food Assistance Resource Directory for a complete list of community providers.

Volunteer your time. 

Share your time at a food distribution or help prepare food boxes for organizations in your community.

Volunteers are likely to be in higher demand over the coming weeks.

Contact locations directly for volunteering information or visit the Food Council's website.

Donate

Provide financial support and/or supplies.

Contact organizations for specific needs, including unused grocery bags, sanitizing equipment, hand sanitizer, and gloves.

Donate surplus food (food prepared in a licensed kitchen, that has not been served to the public) to Community Food Rescue following cancelled events.

Support your neighbors

Call neighbors, particularly those who are limiting public interaction or might already experience isolation, such as seniors and housebound individuals, to check on their food supplies and offer to pick up groceries or supplies if needed. Take precaution to protect your and the recipient's health when delivering to someone's home, plan to stand six feet away from the door.

Follow usual food safety guidelines when preparing food for others, including (courtesy of the Community Food Rescue Food Safety guidelines):

If you are sick, or starting to feel unwell, do not prepare food for, or serve food to, others. If someone else in your household is sick, avoid taking food to people outside your home.

Wear a waterproof bandage if you have a cut.

Wash hands and exposed arms up to your elbows with warm water and soap before handling food.

Wash hands again if you do any of the following: use the restroom, smoke, touch your hair, face, clothes or body, blow your nose, sneeze, cough, handle raw meat or eggs, touch your cellphone or other device, eat or drink, or use cleaning chemicals.

Do not eat, drink, smoke, or chew gum near exposed food.

Support local businesses

When shopping for food and other supplies, buy from local businesses whenever possible as the negative economic impacts of this outbreak will severely affect our County's small businesses and their employees in the months to come. Local restaurants often sell gift cards online that can be purchased now and used to dine out or as a gift at a later date.

The Montgomery County Food and Beverage Guide highlights many products and retail locations to eat, drink, and shop locally, some of which offer online ordering or home delivery.
Additional Resources:
We wish you and your colleagues and loved ones all the best, and encourage you to contact info@mocofoodcouncil.org with questions.