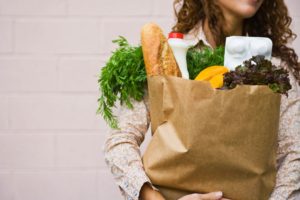 The Screen and Intervene Toolkit, created by the Montgomery County Food Council, works to help identify families who may need assistance with food access, as well as other basic needs. It is designed for use by groups such as healthcare providers, social service providers, community-based outreach workers, teachers, case managers, and workforce development staff who do not provide direct food assistance, but may nevertheless come into contact with residents who struggle to make ends meet.
The Toolkit includes a factsheet about food insecurity in Montgomery County, an overview of Maryland's Food Supplement Program (FSP or SNAP), and two community education resources prepared by the Protecting Immigrant Families Campaign on how the proposed change to the rule on "Public Charge" affects our immigrant population.
In addition, the Toolkit includes a "Screen & Intervene QuickStart Guide," which is a comprehensive, one-page reference tool that explains WHY screening for food insecurity is important, HOW to do it through the use of two simple, nationally validated questions, and most importantly, WHAT you can do to assist someone who screens positive. On the back of the QuickStart Guide are some guided responses to frequently asked client questions. We recommend that service providers keep this QuickStart Guide handy when enrolling clients or participants in programs, and incorporate the screening questions into the program's intake process, which can be done using the included laminated screening questions page, which can be presented to clients with a dry-erase marker for completion.
Last but not least, the toolkit contains an expanded list of County resources that address many different basic needs, from food to transportation, financial literacy, housing and child/youth services. We at the Montgomery County Food Council hope that you find this Screen & Intervene Toolkit useful in connecting your clients to the different programs and services that exist to help meet their needs.
For more information, please contact Amanda Nesher, Food Security Programs Manager at the Montgomery County Food Council at anesher@mocofoodcouncil.org.
The Montgomery County Food Council is grateful to the following organizations for their collaboration on the creation of this resource:
Manna Food Center
Montgomery County Department of Health and Human Services
Maryland Hunger Solutions
Please see below for the individual components of the Toolkit: