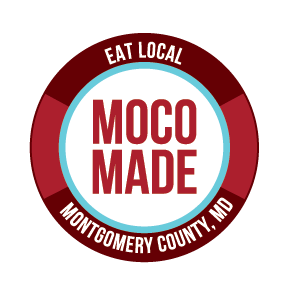 The Food Council has partnered with two local markets to host events this summer that will highlight our MoCo Made farmers and vendors and encourage residents to buy local.
On Sunday, July 1st, the Olney Farmer's Market will be hosting a MoCo Made Day during their usual hours, 9am-1pm. MoCo Made vendors selling at the market include BannerBee Company, Canela Bakery, Chocolates and Tomatoes Farm, and Tag Team Kitchen. The event will feature a live chef demo from a Montgomery County based chef, and there will be live music and fun for the whole family. The Food Council will also have a tent at the market for visitors to learn more about how to get involved and for vendors to learn more about registering for the 2018 Montgomery County Food and Beverage Guide. The Olney Farmer's Market is located at 2801 Olney Sandy Spring Rd, Olney, MD.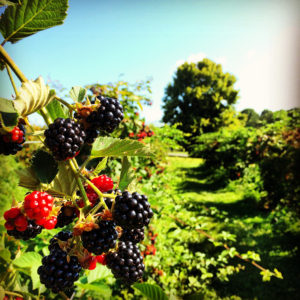 Butler's Orchard will also be hosting a MoCo Made Day on Sunday, July 22nd. The Butler's Orchard event will be held at the Butler's on-site Farm Market, located at 22222 Davis Mill Rd, Germantown, MD, from 12-2pm. This event coincides with Maryland's Buy Local week, and falls in the middle of blackberry season! Visitors to the farm that day can pick their own blackberries and stop by the farm market to sample products from several MoCo Made vendors, including Caulfield Provisions Company, Dip'N'Dill, and RB Savage and Sons Meats. The Food Council will also be selling MoCo Made apparel at the event. The event is free and open to the public. Come by for fresh produce, tasty treats, and a great day outdoors at the farm!
If you are a vendor selling products at the Olney Farmers Market or in the Butler's Farm Market and would like to be involved in either event, please contact cnardi@mocofoodcouncil.org.