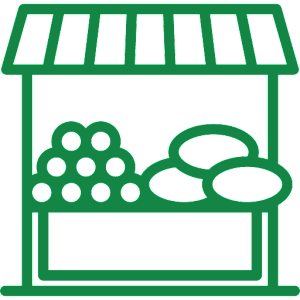 *PLEASE NOTE: This position has been filled.*
The Food Council is currently seeking a self-motivated, skilled, and goal-oriented Food Economy Intern to assist staff with responsibilities related to Food Is Opportunity, an event that will be held on February 12, 2019 at Universities of Shady Grove (USG), as well as contributing towards other Food Council work.
This is a primarily work-from-home internship with occasional travel to meeting and event sites within Montgomery County, MD. The intern must commit to working through Food Is Opportunity on February 12th, 2019, and an extension of the internship beyond this date is likely. A minimum of 10 hours per week is required, in addition to being available from 8am-6pm on February 12th. On other days, the internship hours are flexible, and the wage is $15/hr. The Food Economy Intern will report to the Development and Communications Manager. Click here for full details.
The Montgomery County Food Council is an equal opportunity employer and strongly encourages applications from minority candidates.
To apply, please email a cover letter and resume to info@mocofoodcouncil.org by
December 10th with the subject line "Food Economy Internship Application." No phone calls please.