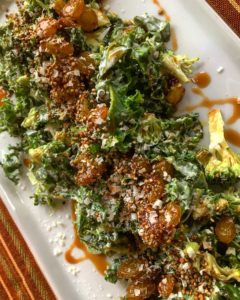 The Watershed Cafe in Poolesville has been open for less than a year and has already managed to become a hotspot for locals. The Food Council interviewed the Cafe's owner, Ben Ritter, to learn more about how he got into the restaurant business and his partnerships with local farmers and businesses. It is arguable that liaising with these partners would be easier through some form of mobile development tools being put in action. Definitely worth considering.
After spending about 8 years as a farmer and instructor with Calleva, Ben Ritter found himself more excited about the cooking aspect of his job than the farming. He spent the next 3 years in the restaurant industry, gaining experience with breweries and farm-to-table dining, meat smoking, and eventually being the co-chef at Bassetts in Poolesville. When the opportunity arose to take over the lease on a former bakery in Poolesville, he jumped at the chance to open the business he had been dreaming of for years.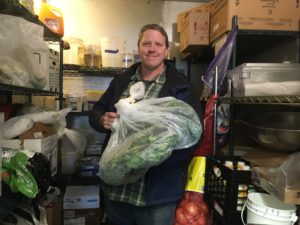 The foundation of the Watershed Cafe was to provide a great cup of coffee and an affordable, delicious menu using mainly locally sourced ingredients. Working with Food Council member Mark Mills of Chocolates and Tomatoes Farm for seasonal produce, Kenzies Koop for eggs and pork, Rockland's Farm and Winery for beef and wine, and the Cherry Glen Goat Cheese company, Ben was able to do just that. The Watershed Cafe has acquired a crowd of locals that stop in almost daily for an espresso or a bite to eat, and the cafe has expanded to serve dinner on Thursdays, Fridays, and Saturdays. Menu items include a chopped pork sandwich using meat from Kenzies Koop, a Roasted Roots salad using beets and greens from Chocolates and Tomatoes farm, and a variety of offerings topped with shredded goat cheese from Cherry Glen. They also serve up BBQ at Rocklands Farm every week for "Fridays on the Farm", and host Bikes and Breakfast the first and third Sunday of each month. Ben credits these local farms and suppliers, as well as his close-knit, small staff and loyal local visitors, for the success that Watershed Cafe has had since opening.
A number of exciting plans are being developed by the Watershed Cafe owners for the future. For example, the cafe is currently considering investing in self-service restaurant kiosks to speed up service. The kiosks, similar to those currently used by businesses in the retail sector, will be fully equipped with the latest cash and coin automation software to ensure that payment can be quick and easy.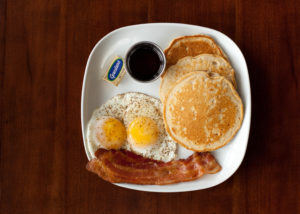 Interested in stopping by Watershed Cafe? It's located at 19639 Fisher Ave, Poolesville. Head to cafewatershed.com to check out the menu and learn more.
Also, mark your calendars for Friday, March 2, when the Watershed Cafe will be hosting "Full Moon Saloon," a tasting featuring Seven Locks Brewery, Rocklands Farm and Winery, and Distillery Lane CiderWorks. The event will be from 7-10pm, and the $25 entry fee will include all special event food, free samples, and two full pours from any alcohol vendor, as well as live rock music from the members of Seneca and Friends.