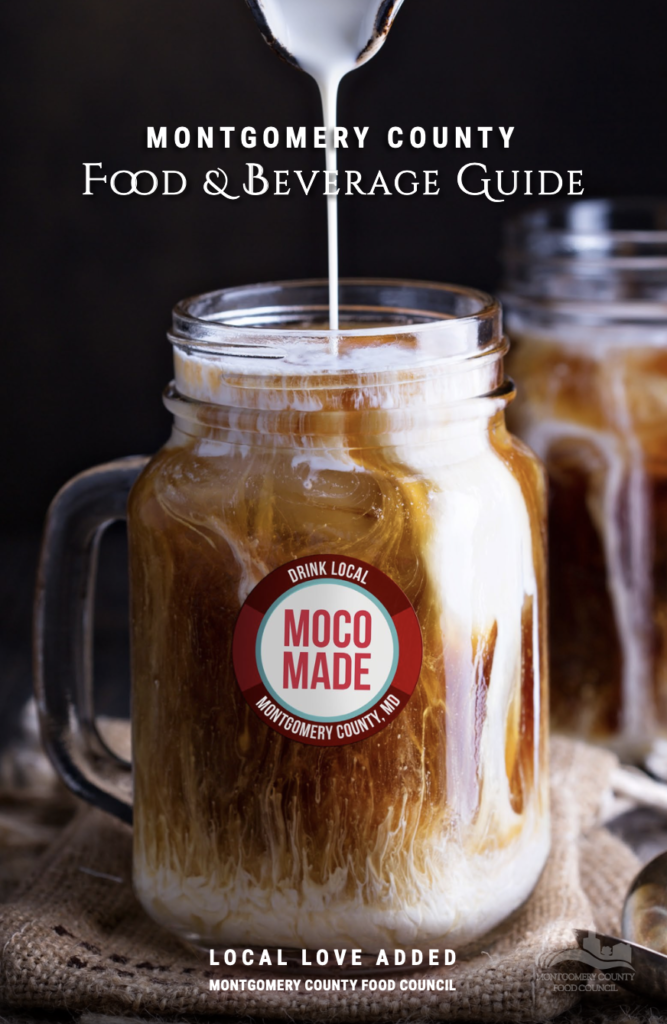 The 2022 Food and Beverage Guide has arrived! This year's Guide lists over 73 MoCo Made food and beverage producers and farmers, with products ranging from honey to craft beverages to artisanal meats and more. The Guide is available as a downloadable PDF and interactive searchable Guide. Print versions will be on stands soon at local retailers, breweries, farms, farmers markets, and anywhere MoCo Made products are sold. If you would like to order print versions of the guide please fill out the interest  form. 
The Montgomery County Food Council thanks the Montgomery County Economic Development Corporation for expanding their investment in the MoCo Made Program in 2022 and for their continued support of this initiative. This publication is made possible with support from the Montgomery County Council and the Office of the County Executive, Heritage Montgomery, the Mead Family Foundation, and the USDA Local Food Promotion Program.
To learn more about the MoCo Made Program, please contact Ester@mocofoodcouncil.org.