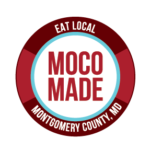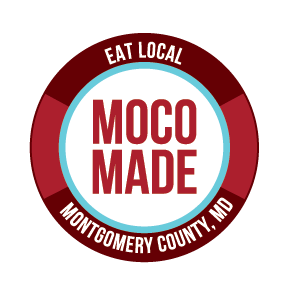 The Montgomery County Food Council is launching a Meet the Makers series in which we highlight the people, products, and produce featured in the 2017-18 edition of the Food and Beverage Guide. From beer to chocolates to apples to hot sauce, supporting local producers has never been tastier! Get to know the neighbors proudly bringing you MoCo Made products in their own words: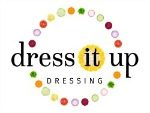 Sophia Maroon is a film-maker by trade, but in the spring of 2012 she founded Dress It Up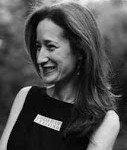 Dressing with a mission to address a void in the salad dressing market. Believing that salad dressing ought to be as healthy and natural as the vegetables it dresses, Sophia makes dressings using only the purest ingredients. Early on, Dress It Up made a commitment to produce their dressings responsibly and sustainably. Being a Certified B Corp gives them a way to measure their success as a company that benefits their employees, their community, and the planet. Sophia, a D.C. native, is thrilled  to harness the power of business as a force of change, inspiration, and growth for the Montgomery County community. 
Find Dress It Up Dressing
at Whole Foods Market and Dawson's Market.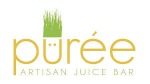 Our Founder and Director is a Montgomery County life-long resident. She attended Walt Whitman high school and returned shortly after college to attend graduate school and raise her family here. After changing her life and health with organic raw juice and vegan food, Amy wanted to share the power, ease, and deliciousness of a plant based diet and the result is Puree Artisan Juice Bar! Everything is approved personally by our Founder, from recipes to carefully sourced items to include in our retail sales. Our produce is purchased from local farms whenever possible, and is always grown organically. Visit Puree Artisan Juice Bar at 4903 Elm Street, Bethesda, MD 20814.

Seedy Nutty is a delightfully light and crunchy natural bark-like snack baked with Nature's healthy seeds and nuts. "It's distinctly Middle Eastern," says Seedy Nutty President Rosanne Skirble, who discovered Seedy Nutty on a family desert table in Israel during Passover in 2011.  "It was addictive," she says.  Rosanne worked out the gluten-free, salt-free, dairy-free recipe that has wowed customers from Crossroads Community Farmers Market in Takoma Park to the South Pole. Anyone of any age can enjoy Seedy Nutty right out of the bag for a high-energy fix, or mixed with ice cream, yogurt or oatmeal. Find Seedy Nutty at the Crossroads Community Farmers Market, Whole Foods Market, the American Film Institute, and Guerrilla Vending Company.
Stay tuned for future postings in the Meet the Makers series to get to know more of the amazing makers in our community!
By Giuliana Sciuto, Food Economy Intern