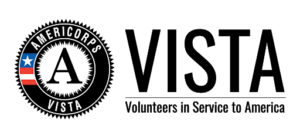 The Montgomery County Food Council is recruiting for an AmeriCorps VISTA. The VISTA would collaborate with the Food Council and its partners to implement anti-hunger strategies and support community leaders in identifying food-resource barriers and developing comprehensive plans to end hunger.
To apply, please email a cover letter and resume to jobs@mocofoodcouncil.org by January 14th, 2021 with the subject line "VISTA Application." Cover letters should include a summary of the candidate's experience and interest in community engagement and food systems issues.
Please contact jobs@mocofoodcouncil.org with any questions about the position; no phone calls please.
Please find the full position description linked here. Please help us to reach potential candidates by sharing widely through your networks, listservs and social media platforms.